Trump Is an 'Asshole, But He's Our Asshole,' Says GOP Congressman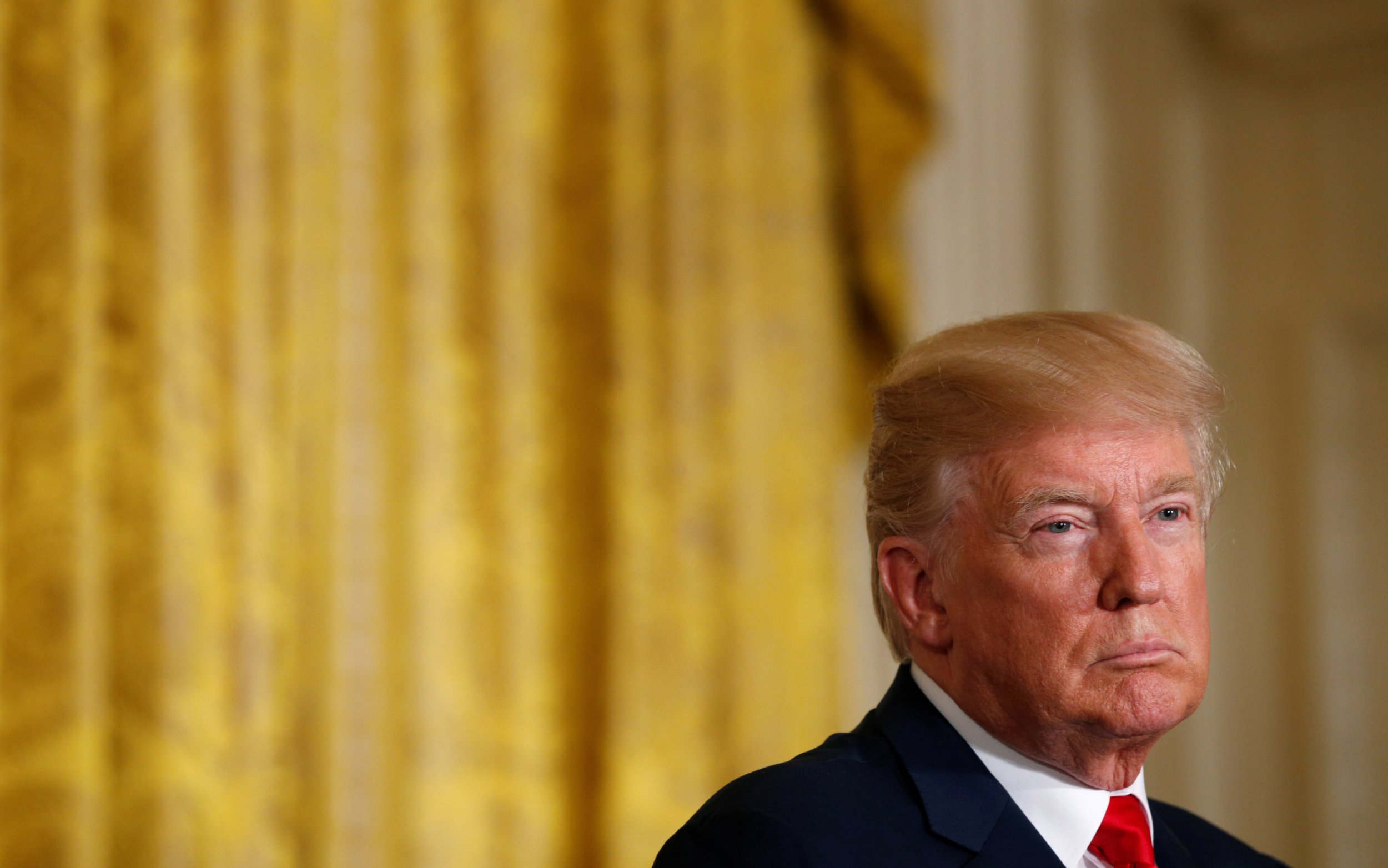 U.S. President Donald Trump is an "asshole" according to California Republican Congressman Duncan Hunter.
"He's an asshole, but he's our asshole," Hunter said during a meetup of the Riverside County Young Republicans at a sports bar in the city of Murrieta near Anaheim last Friday.
"He's just like he is on TV," Hunter said, according to four people who were at the event who spoke with The San Diego Union-Tribune.
One of the attendees, Jose Guzman, told the Union-Tribune that Hunter's assessment didn't end there. Hunter continued by saying "all the stories you hear about [Trump], they're true. Except the fake news."
Hunter made the comments in response to a question posed by a woman in the audience who asked him and Republican Congressman Rep. Ken Calvert about what the president is like behind closed doors.
Hunter was speaking as Trump's behavior faces criticism from Republicans and Democrats alike.
The same night as the Riverside County Young Republicans meeting, the president pardoned former Arizona Sheriff Joe Arpaio who was found guilty of ignoring a court order to stop discriminating against immigrants in traffic stops.
Republican Arizona Senator John McCain said the pardon "undermines [Trump's] claim for the respect of rule of law." The pardon has been controversial among Republicans and Democrats as Arpaio has also faced multiple law suits for launching investigations on political rivals and mistreating prisoners.
Read more: Trump not "behaving as a normal grown-up," says President Ronald Reagan's son
When asked during a press conference Monday to explain why he issued the pardon as Hurricane Harvey made landfall in Texas, Trump said "I assumed the ratings would be far higher than they would be normally."
Republican President Ronald Reagan's son also blasted Trump's behavior last week. "It's not that he's just not behaving like a normal president does. He's not behaving as a normal grown-up does," Ron Reagan told anchor Chris Matthews during an interview on MSNBC Thursday night.
"Very sober people are worried that this man is simply unfit for office, characterologically, emotionally, mentally. He does not have the stability, it seems," Reagan said. His comments followed Trump's attacks on Republican leadership in the House and Senate and on Arizona Republican Seantors Jeff Flake and John McCain.
The president has also been roundly criticized by Republicans and Democrats for his response to a violent white supremacist rally in Charlottesville August 12 after he said "both sides" were to blame for violence that left one counter-protester dead and more than 19 injured.
The crowd at the Riverside County Young Republicans, responded well to Hunter's assessment, sources told The San Diego Union-Tribune. But not everyone there appreciated Hunter's comments. "I may not be a Trump supporter, but the president of our United States is supposed to be incredibly respected," attendee Tami Sims told the paper.
Hunter's assessment of Trump's character, Sims said, was shocking because it cast the American leader as devoid of character.
"For someone on his side to say that, it really did surprise me," she said. "I thought it was incredibly derogatory."