Trump Ate Sensitive Document After Cohen Meeting, Former White House Aide Claims
Former White House aide Omarosa Manigault Newman has said she walked in on President Donald Trump eating paper after a meeting with lawyer Michael Cohen, in what she believed was an effort to destroy sensitive information.
In her new book—Unhinged: An Insider Account of the Trump White House—Newman makes a series of disturbing, and amusing, allegations about the president's conduct.
According to an excerpt of the book obtained by The Washington Post, Newman recalls, "I saw him put a note in his mouth. Since Trump was ever the germaphobe, I was shocked he appeared to be chewing and swallowing the paper. It must have been something very, very sensitive."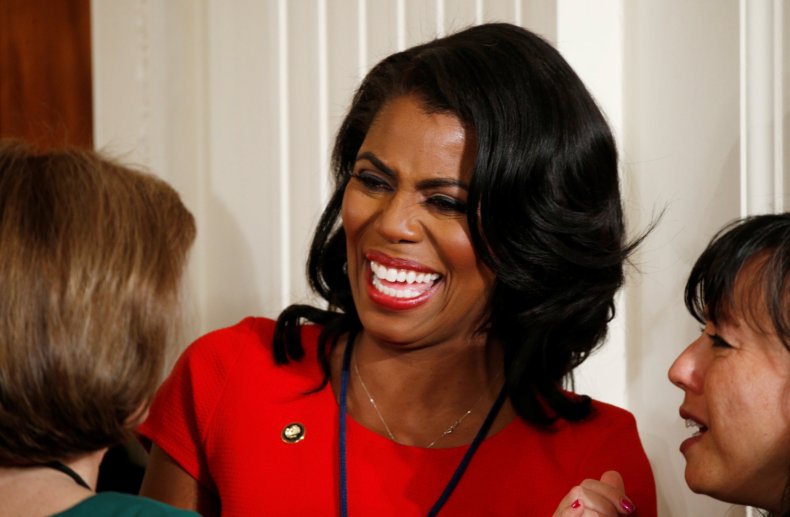 Several other unnamed White House aides told The Post the story was not true, and laughed at the allegation. In an official statement, White House Press Secretary Sarah Huckabee Sanders called Newman a "disgruntled former White House employee" who is "trying to profit off false attacks."
The story is among a series of allegations Newman makes about the president and his staff. The former aide left the White House in December, having been fired by Chief of Staff John Kelly.
White House sources have described Newman as a difficult employee, and accused her of a range of misdemeanors. For example, they allege she tried to have a wedding photo shoot at the White House, was argumentative and aggressive towards fellow employees and left shoes lying around the West Wing. She was suspected, correctly, of taping conversations within the White House.
The most senior black employee at the White House, Newman brands Trump a "racist, misogynist and bigot" in the new book, and says he repeatedly uses racial slurs. She claims there is a tape of Trump's time on The Apprentice TV show on which he uses the n-word, though provided no evidence of the allegation.
Newman also writes that there is a tanning bed in the White House for the president's use, and that he fought with a since-departed usher to have it installed.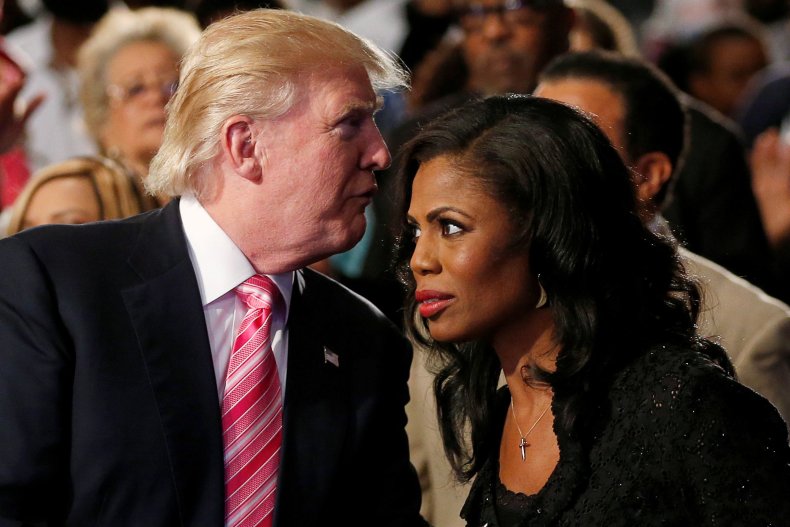 The former aide said she was offered a contract of $15,000 each month to stay silent after being removed from her post. The offer, which was reviewed by The Post, dictated that Newman could not make any comments about Trump, Vice President Mike Pence or their families that might be damaging. The non-disclosure agreement said Newman would work in "diversity outreach" programs, among other things, in exchange for the payments.
Newman has known Trump for more than a decade and starred alongside him on The Apprentice. She worked in the White House for a year as assistant to the president. "All we need to remember is that Trump loves the hate," she writes in the forthcoming book. "He thrives on criticism and insults. He delights in chaos and confusion. Taking to Twitter to call him names only fuels him and riles his base. To disarm him, starve his ego; don't feed into it."
Cohen may face charges related to his work with Trump, who he has represented for many years. Though he once said he would "take a bullet" for the president, the gravity of his situation and apparent conflict with Trump's team has left him willing to give information on possible criminal activity linked to the president.