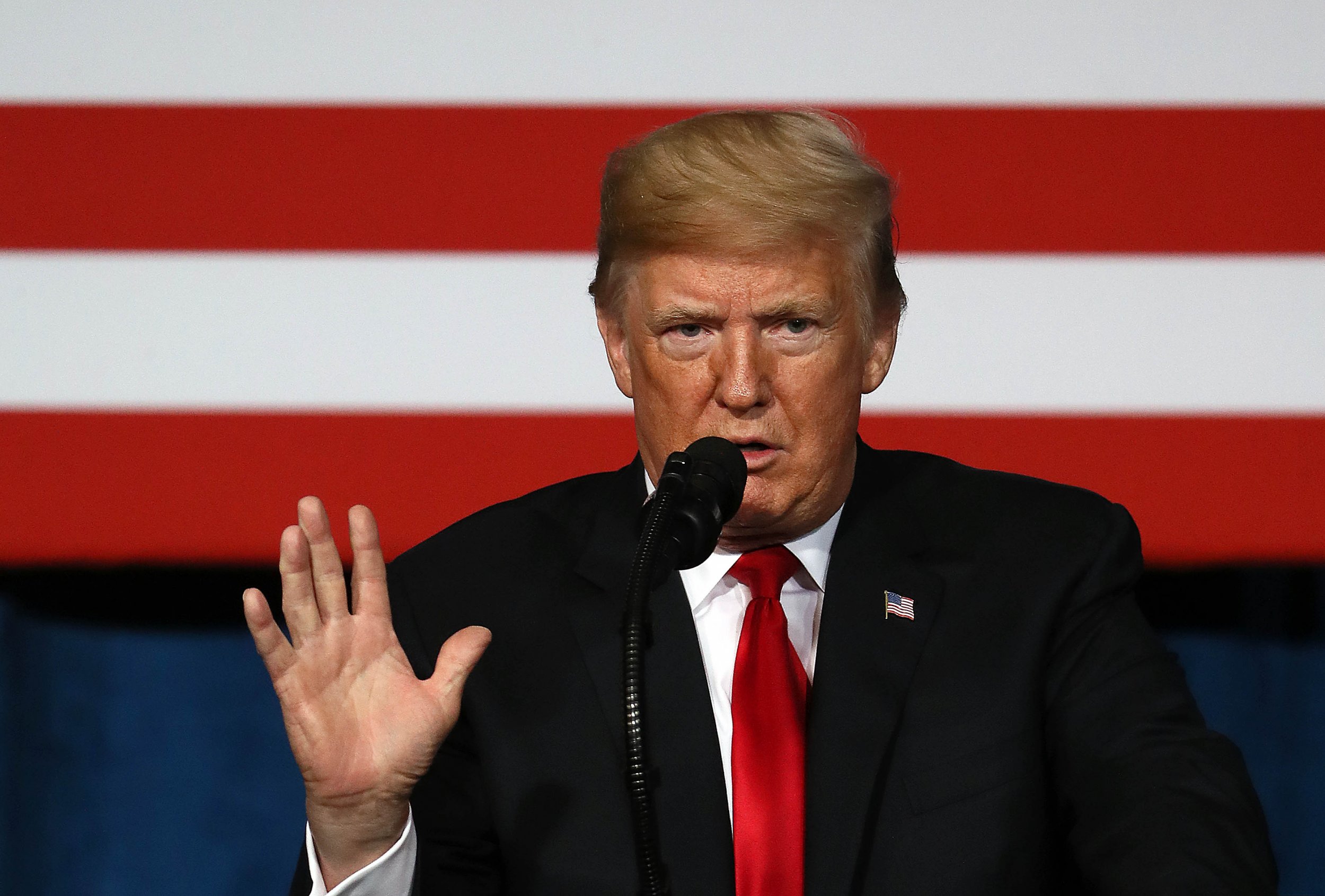 President Donald Trump reacted to Friday's House testimony of former FBI director James Comey in tweets this morning, accusing him of lying repeatedly.
Comey gave a closed session interview earlier this week to politicians as part of an investigation into the processes of the Department of Justice and the Federal Bureau of Investigation relating to the 2016 U.S. presidential election―specifically the topic of Russian collusion.
Read more: Comey says four Americans were investigated for Russia ties
Transcripts released yesterday showed the FBI had opened counterintelligence files on four Americans―noting that then-candidate Trump was not one of them. "We had some reason to suspect that there were Americans who might have assisted the Russians," Comey said.
Comey, FBI director between 2013 and 2017, was fired by president Trump in May last year. After his appearance, he was criticised by Rep. Jim Jordan for allegedly answering 'I don't know' to numerous questions. The same line was picked up by the president's tweets this morning.
Trump wrote: "On 245 occasions, former FBI Director James Comey told House investigators he didn't know, didn't recall, or couldn't remember things when asked. Opened investigations on 4 Americans (not 2) - didn't know who signed off and didn't know Christopher Steele. All lies!
"Leakin' James Comey must have set a record for who lied the most to Congress in one day. His Friday testimony was so untruthful! This whole deal is a Rigged Fraud headed up by dishonest people who would do anything so that I could not become President. They are now exposed!"
Trump has made virtually identical claims about many aspects of his controversial presidency that have reflected badly on him.
Christopher Steele, a former British intelligence officer who penned a dossier of raw intelligence detailing Trump campaign officials' links to Russia, did come up during Comey's Friday interview.
"My understanding is that Christopher Steele is a former intelligence officer of an allied nation who prepared a series of reports in the summer of 2016 that have become known as the Steele dossier," Comey said. When asked if he ever met the U.K spy, Comey responded "no."
Comey also denied the assertion by Trump that he is a "best friend" of Robert Mueller, who is spearheading the investigation into alleged Kremlin meddling during the 2016 election period.
"Robert Mueller and Leakin' Lyin' James Comey are Best Friends, just one of many Mueller Conflicts of Interest," the president tweeted on Friday.
Comey denied the claim. He elaborated during the testimony: "I admire the heck out of the man, but I don't know his phone number, I've never been to his house, I don't know his children's names. I think I had a meal once alone with him in a restaurant. I like him. I am not a―I'm an associate of his who admires him greatly. We're not friends in any social sense."