Donald Trump Beats Every Democrat Frontrunner In Three Key Battleground States Amid Impeachment: Poll
President Donald Trump is beating all Democratic primary frontrunners in three key battleground states despite the ongoing impeachment inquiry, according to a new poll.
The latest survey by Republican public affairs firm Firehouse Strategies and Optimus puts the commander-in-chief ahead of his would-be Democratic challengers by significant margins with likely voters in Michigan, Pennsylvania and Wisconsin.
All three states voted marginally in favour of Trump over his rival and former Secretary of State Hillary Clinton in the 2016 election, with Michigan electing him by a margin of just 0.3 percentage points.
Firehouse Strategies' latest quarterly polling of the battleground states shows that history could repeat itself in 2020, with Trump beating leading Democratic primary candidate Joe Biden by five points among likely voters in the state.
Trump also leads progressive challengers Elizabeth Warren and Bernie Sanders in the state by nine and six points respectively, according to the new poll.
Former vice president Biden's moderate contenders Pete Buttigieg and late entrant Michael Bloomberg trail Trump by the largest margins in Michigan, with both polling 11 percent behind the president.
But in Pennsylvania estimates are less dire for the centrist contenders. In the state that voted 48 percent for Trump and 47 percent for Clinton in 2016, Buttigieg and Bloomberg are six and four percentage points behind the president respectively, while Biden trails by five points.
Meanwhile, Sanders trails Trump by 10 points in Pennsylvania and Warren registers seven points behind the incumbent.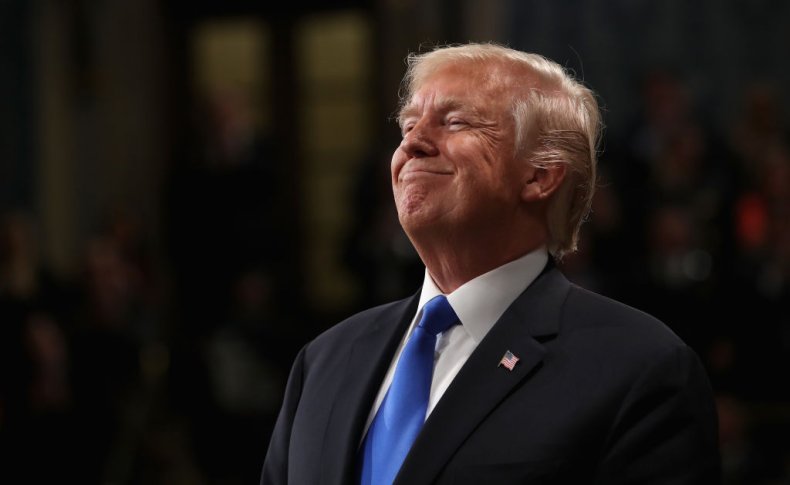 Firehouse Strategies' polling in Wisconsin boded far worse for all Democrats, with Trump performing best in the state and registering double-digit leads over every candidate except for Biden, who was found to be nine points behind the commander-in-chief.
"Overall, we find President Trump performing well in these crucial 2020 states," Firehouse Strategies wrote in a blog post revealing the polling results. "While these numbers will fluctuate as the presidential election continues, Trump is well situated to win back these contests."
The president has a six percentage point lead over Democrat challengers on average across all three states, Firehouse Strategies forecast.
Previous editions of the firm's quarterly polling in the three battleground states has shown Biden leading over Trump by as much as 12 percentage points in March, thus the new figures mark a steep decline in Biden's projected odds against the president.
Firehouse Strategies' swing state survey also brought bad news for House Democrats leading the ongoing impeachment inquiry.
The poll, conducted earlier this month, deep into the impeachment investigation, found a majority of likely voters in all three battlegrounds opposed the impeachment and removal of President Trump and wanted Democrats to focus on policy issues instead.
Yet it appears that party representatives are still keen to push forward with impeachment, as it was reported that Democrats are expected to bring two articles of impeachment against Trump over alleged abuse of power and obstruction on Tuesday.
The latest Firehouse Strategies poll was conducted between December 3 to December 5 and involved interviews with 1,759 likely 2020 voters in Wisconsin, Michigan and Pennsylvania. Interviews took place through phone calls and web text messaging.
Likely voters were defined as those who had either voted in the 2016 or 2018 elections and other Americans defined as likely voters by Optimus turnout modeling. Samples were weighted by age, education, political party affiliation and gender.
The poll's likely margins of error in polling for each state hovers at a little more than 4 percent.
Newsweek has approached Firehouse Strategies for further comment.