Trump Becomes a Casualty of His Own Twitter Crusade
Former President Donald Trump's feud with Twitter and big tech has been a long-winded battle, and just as he prepared for a political victory in the debate over content moderation, the former president's previous behavior was dragged into question.
For years, Trump and his GOP allies have called for investigations into President Joe Biden's son Hunter's business dealings and the controversy surrounding a laptop Hunter allegedly abandoned at a Delaware computer shop.
After Twitter revealed that the site limited distribution to a New York Post article that claimed to find a "smoking gun" email related to the Bidens, Trump's efforts to take down his rivals turned to social media censorship.
With the new House majority, Republicans finally had their chance to launch an investigation. But while Wednesday's oversight hearing, titled "Protecting Speech from Government Interference and Social Media Bias, Part 1: Twitter's Role in Suppressing the Biden Laptop Story," was supposed to be a glimpse into what GOP lawmakers had in store for the Democrats in the next two years, the hearing seemed to do more damage to Trump than Biden.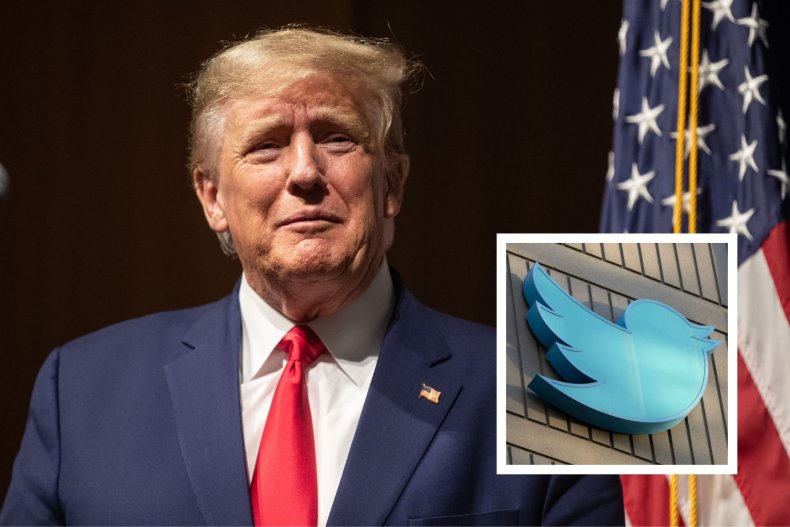 On Wednesday, Democratic Representative Gerry Connolly flipped the House Oversight Committee's hearing on its head, using the testimony of former Twitter executives to confirm that it was Trump who first asked the social media platform to remove certain tweets.
In response to a mean tweet that model Chrissy Teigen penned about Trump, Twitter received a request from the White House asking for the post to be evaluated and taken down "because it was a derogatory statement directed toward the president," former Twitter policy official Annika Collier Navaroli confirmed.
Quoting House Oversight Committee Chair James Comer's opening statement about it being "wrong for the government to call Twitter and say, take down a tweet," Connolly suggested that Trump had violated the very concerns that Republicans made the focus of the hearing.
"My, my, my. What happens when you hold a hearing, and you can't prove your point?" Connolly said at the end of his allotted time.
In December, Trump went on a similar crusade against Twitter in response to the publication of the so-called Twitter Files, which revealed the content moderation of the New York Post article, and also covered the platform's decision to suspend Trump's account.
However, further installments of the Twitter Files showed that members of the Trump administration also "directly pressed Twitter executives to moderate the platform's pandemic content according to their wishes."
Newsweek reached out to Trump for comment.