Trump Biographer Says There is 'No Authenticity' to President's Response to Shootings: 'He Doesn't Have Capacity for Empathy'
Donald Trump's biographer has said that the response of the president to the mass shootings in El Paso and Dayton illustrates the extent to which he is mentally ill and lacking in empathy.
David Cay Johnston is a Pulitzer Prize-winning journalist who knew Trump for nearly three decades and whose book The Making Of Donald Trump became a bestseller.
In a radio interview with SiriusXM, he was asked to judge how Trump had reacted to the shootings.
In a televised address to the nation on Monday, Trump said: "In one voice our nation must condemn racism, bigotry and white supremacy."
However after Trump arrived in Dayton in a visit that got a mixed reception, he criticized local leaders, such as Ohio Senator Sherrod Brown, and Dayton mayor Nan Whaley.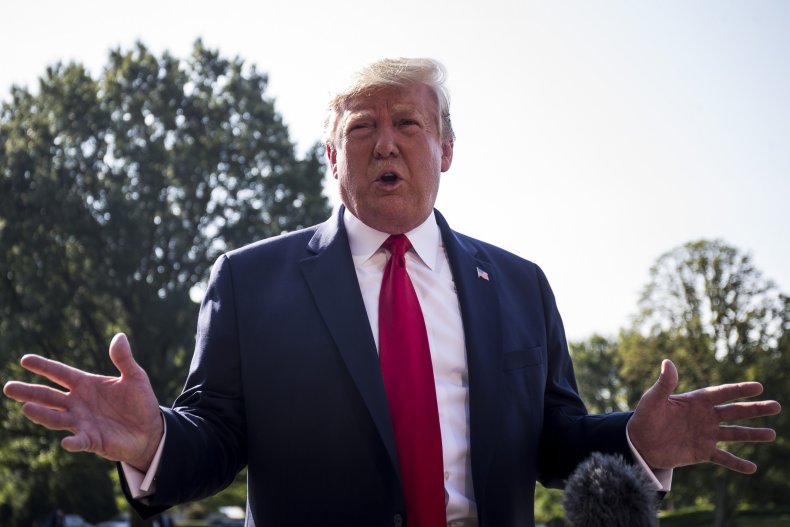 He called Brown a "failed presidential candidate," and accused both Democrats of "misrepresenting what took place inside of the hospital," where he met shooting victims.
Johnston told The Dean Obeidallah Show how Trump's book, Think Big, outlined how the president's defining feature is the word "revenge" and that he takes exception to anyone who slights him and that "you see that today."
"Here we have the country shocked over these two mass murders and what does Trump do? He has all these grievances. 'Oh my goodness, Joe Biden was bad to me, the media is at me, etc etc,'" Johnston said.
"He has no capacity for empathy and caring about the other person, and if you watch the video of him giving his talk....he looks someone reading a hostage video with a gun pointed at him off screen.
"There is no authenticity to that whatsoever," he said.
"There's no moral core to Donald. He is deeply mentally ill and he doesn't have any philosophy except himself," he said.
Since he became president, there has been speculation about the state of Trump's mental health. At a conference at Yale University, a group of psychiatrists claimed that the president was "paranoid and delusional," The Independent reported.
Dr John Gartner, a practising psychotherapist who advised psychiatric residents at Johns Hopkins University Medical School until 2015, said: "We have an ethical responsibility to warn the public about Donald Trump's dangerous mental illness."
However the psychiatric establishment have questioned the ethics of judging Trump in this way because it violates the American Psychiatric Association's "Goldwater rule," which states psychiatrists should not give opinions on people they have not personally examined.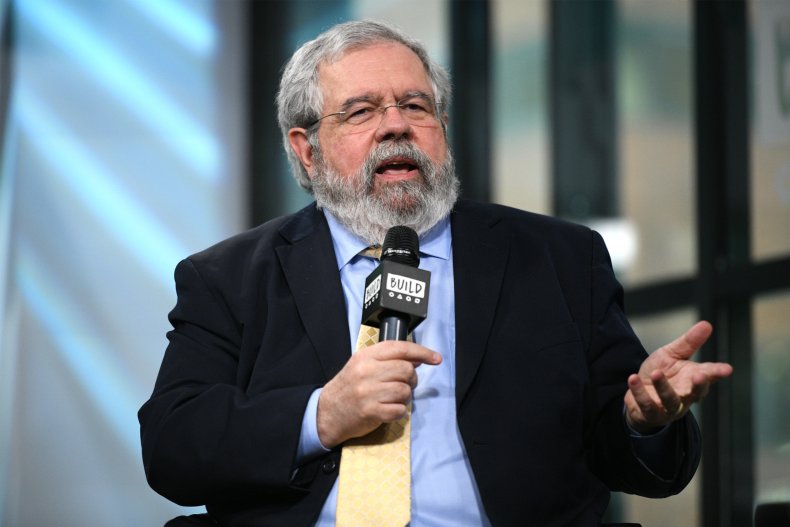 Johnston suggested that it shouldn't be surprising to have a president in such a mental state.
"Millions of people suffer from mental illness, most Americans at some time in their lives, if they have a white collar job, have encountered a boss or a co-worker who is nuts but able to function.
"So I don't think it should surprise us that within 45 presidents, we finally have one who is deeply mentally ill," he added.