The number of hate crimes against Muslims in the U.S. increased by 15 percent in 2017, the second year in a row that the number has risen, with President Donald Trump's policies blamed.
The Council on American-Islamic Relations (CAIR) recorded 300 incidents of hate crimes against Muslims last year, up from 260 in 2016, with anti-Muslim bias incidents also rising 17 percent to 2,599 from the previous year.
CAIR, the nation's largest Muslim civil rights, recorded a "deluge of cases" soon after Trump signed of the executive order baring the entry of people from predominately Muslim countries into the U.S. in January 2017, weeks after he entered the White House.
During his presidential campaign, Trump also called for a "a total and complete shutdown" of Muslims entering the U.S. until the country could "figure out what is going on" in the wake of the Paris terror attacks and San Bernardino shootings in California.
Among some of the examples highlighted in the report, Targeted, include an American Muslim who was beaten by a group of men, called a "terrorist" and told to "go back to your own country" in New York.
Another incident saw a man rip a headscarf off a 14-year-old American Muslim girl while yelling "terrorist" at a local mall in Georgia. A 61-year-old grandmother was attacked on a train during Ramadan in Massachusetts.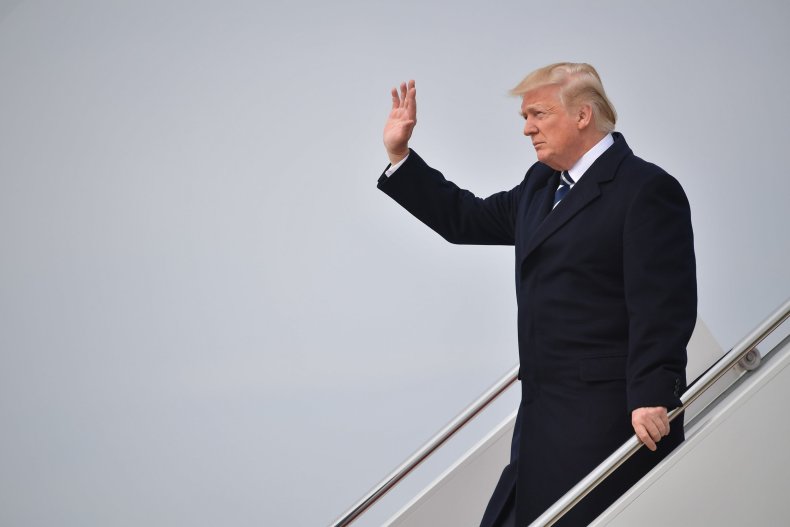 "Not only have anti-Muslim bias incidents continued to increase, but a greater percentage of these instances have been violent in nature, targeting American children, youth and families who are Muslim or perceived to be Muslim," CAIR National Executive Director Nihad Awad said in a statement following the release of the report.
The report also said almost one third of the 2,599 incidents CAIR logged as representing anti-Muslim bias in 2017 involved federal agencies. "This represents an almost unprecedented level of government hostility toward a religious minority within the United States," the report states.
"CAIR's 2018 Civil Rights Report provides concrete evidence that the unconstitutional Muslim Ban resulted in more Islamophobic hate and violence," said CAIR Research and Advocacy Coordinator and author of the report Zainab Arain. "The anti-Muslim hate incidents documented in CAIR's report are an indictment of the Trump administration and its unconstitutional and divisive policies."
"There has been nothing like this ever, for the Muslim community to be regularly the punching bag of the president of the United States," said Gadeir Abbas, an attorney with CAIR, told Reuters.
Responding to the report, White House spokeswoman Kelly Love, added "The Trump Administration stands for the rule of law and abhors all forms of lawlessness including hate crimes."
"President Trump has repeatedly condemned violence, racism and hate groups."