Trump Previously Blamed 'Weak Leadership' in Washington for Ferguson Riots and Looting in 2014
President Donald Trump blamed "weak leadership" in Washington for the outbreak of rioting and looting in Ferguson, Missouri, six years ago.
Trump, now faced with escalating protests in Minneapolis, was repeatedly critical of the Obama administration's handling of the Ferguson riots in August 2014 which were in response to the police shooting of Michael Brown, an unarmed black teenager. At the time, Trump said other countries were laughing at the government's handling of the unrest.
The first wave of protests died down within a few weeks, but a second round of Ferguson protests were triggered in November of the same year after a grand jury did not bring charges against the officer who shot and killed Brown.
"Our country is totally fractured and, with our weak leadership in Washington, you can expect Ferguson type riots and looting in other places," Trump tweeted on November 25, 2014.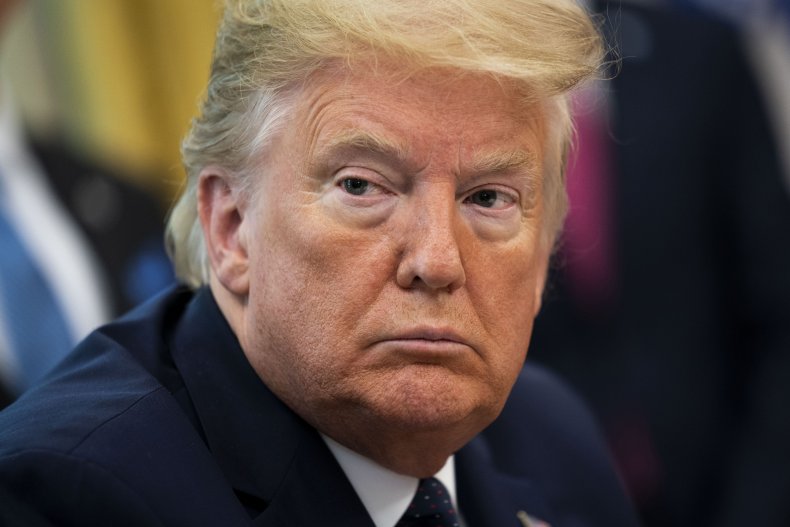 On the same day, he added that the rest of the world would be laughing at the United States and then-President Barack Obama over the rioting in the suburb of St. Louis.
"As China and the rest of the World continue to rip off the U.S. economically, they laugh at us and our president over the riots in Ferguson!" Trump said.
He also tweeted: "Can you imagine what Putin and all of our friends and enemies throughout the world are saying about the U.S. as they watch the Ferguson riot?"
Six years later, Trump finds himself in the Oval Office while protesters set fires to police stations and loot buildings in Minneapolis over the death of another unarmed black man in police custody.
George Floyd died after local police attempted to arrest him on Monday over suspicion that he tried to use a counterfeit $20 bill at a store.
Footage of the arrest went viral on social media and caused outrage as an officer was shown kneeling on Floy's neck while he told police that he was struggling to breathe.
Clashes between protesters and law enforcement began on Wednesday night, with more than 30 fires being set and shops looted. Tensions continued to escalate on Thursday as protesters stormed a police precinct, causing officers to flee as fires were lit inside the building.
Protests have also started to crop up in other U.S. cities, with a protest in New York City on Thursday turning violent, leading to more than 40 arrests.
Reacting to the growing unrest over Floyd's deaths, Trump has threatened to send the National Guard into Minneapolis to rest order.
"I can't stand back & watch this happen to a great American City, Minneapolis. A total lack of leadership. Either the very weak Radical Left Mayor, Jacob Frey, get his act together and bring the City under control, or I will send in the National Guard & get the job done right..." the president tweeted.
"These THUGS are dishonoring the memory of George Floyd, and I won't let that happen. Just spoke to Governor Tim Walz and told him that the Military is with him all the way. Any difficulty and we will assume control but, when the looting starts, the shooting starts. Thank you!"
Trump's second tweet threatening shooting in response to looting was later marked by Twitter. The social media firm said the pot broke its rules on "glorifying violence," adding that it would not take the tweet offline entirely.
Newsweek has contacted the White House for comment and will update this article with any response.