With the death toll so far at nine and thousands of homes destroyed, U.S. President Donald Trump has blamed state mismanagement for the fires that are ravaging California.
The president also threatened to withhold federal payments, just hours after he issued an emergency declaration to give funds to help firefighters tackle three blazes across the state.
Trump tweeted on Saturday morning that there was "no reason for these massive, deadly and costly fires in California."
"Billions of dollars are given each year, with so many lives lost, all because of gross mismanagement of the forests. Remedy now, or no more Fed payments!" he added.
They were his first comments since the fires started, Fox News reported.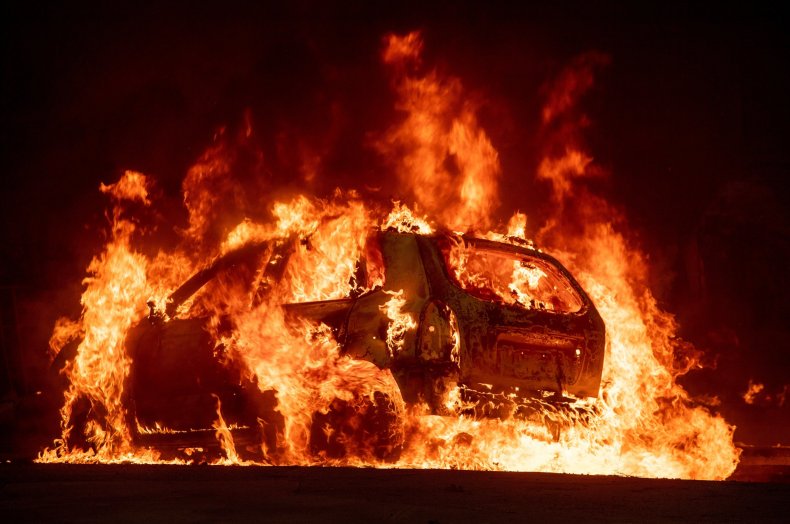 The blaze began Thursday, and propelled by strong winds had by Friday approached the Pacific coast. The Camp Fire in Northern California has destroyed 6,500 homes, while two people were killed by the Woolsey Fire in the south of the state where homes were under evacuation orders, including the entire city of Malibu, home to Hollywood stars.
The Los Angeles Times reported that the Department of Homeland Security and the Federal Emergency Management Agency (FEMA) would work with state officials to provide disaster relief.
A White House statement said the the declaration of emergency would help prevent "the threat of a catastrophe" across the counties of Los Angeles, Riverside, San Diego, Santa Barbara, Ventura and Butte.
"This action will help alleviate the hardship and suffering that the emergency may inflict on the local population," the statement said.
Trump is in Paris ahead of events marking the end of World War One. Separately, he said the U.S. wanted "a strong Europe," but the defence bill "has been largely on the United States," the BBC reported.