Trump Blames Ukraine-Russia War Deaths on 'Rigged' Election
Former President Donald Trump blamed the Russian invasion of Ukraine on the "rigged" 2020 presidential election.
He pointed to the election as a potential cause for the Russian invasion of Ukraine during an interview with Piers Morgan that aired on Monday. He argued that the invasion would not have happened under his presidency.
"It's a shame all those people are dead, all because of a rigged election," he said. "Because if our election wasn't rigged, you would've had nobody dead."
Trump and his allies have long claimed that the 2020 presidential election was stolen from him through widespread voter fraud—though no evidence has been presented to back up the claim.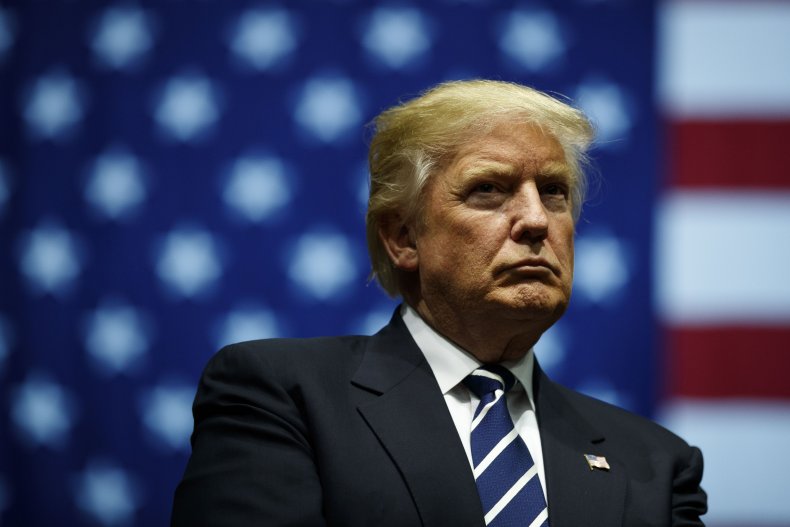 During the interview, he blasted the Biden administration's response to the invasion, saying that he would be responding "very strongly" if he were still president.
He said that when he told Russian Vladimir Putin what the U.S. would do if he invaded Ukraine, "his response was 'really.'" If Putin believed Trump "even five percent," he would not have invaded, Trump insisted.
However, when pressed on what he told Putin his response would have been, Trump said he "is not going to say that," only describing it as "a very strong response."
He declined to say whether or not he threatened to use nuclear weapons, but later in the interview saying he "threatened him like he has never been threatened before." He also criticized President Joe Biden for "kowtowing" to Putin on the issue of nuclear weapons.
"I would say, 'We have far more than we do. Far more powerful than you do, and you cannot use that word ever again. You cannot use the nuclear word ever again,'" he said. "And if you do, we're going to have problems."
He also continued to criticize Russia's invasion, describing it as a "horrible waste" and a "shame," saying Putin should "make a deal, and make it fast" with Ukraine to end the war. He has long joined U.S. leaders in his criticism of the war.
Trump is not the first Republican to suggest that the war wouldn't have happened under his administration. In fact, Trump himself claimed in January—months before the invasion began—that the tensions would not have been exacerbated under his presidency. But that claim has faced doubt from some experts.
The interview has received attention after Trump accused Morgan of posting an unfair promotional clip that appeared to show Trump walking out of the interview—which has been teased for the second part on Tuesday.
Updated 04/25/2022, at 6:00 p.m. ET: This story has been updated with additional information and background.