Trump Didn't Just Buy Mar-a-Lago, He Demanded a Bargain
President Donald Trump invited Japanese Prime Minister Shinzo Abe to the Mar-a-Lago resort in Palm Beach, Florida and could not help boasting about how he came to own the property, which now hosts a luxurious private club.
Abe mentioned Mar-a-Lago's beauty in his remarks ahead of the bilateral meeting on Tuesday, saying he was very happy to be back to such "gorgeous" place.
Trump, a frequent visitor of the estate he once described as "close to paradise," took the opportunity to sing Mar-a-Lago's praise and how popular it is with foreign leaders.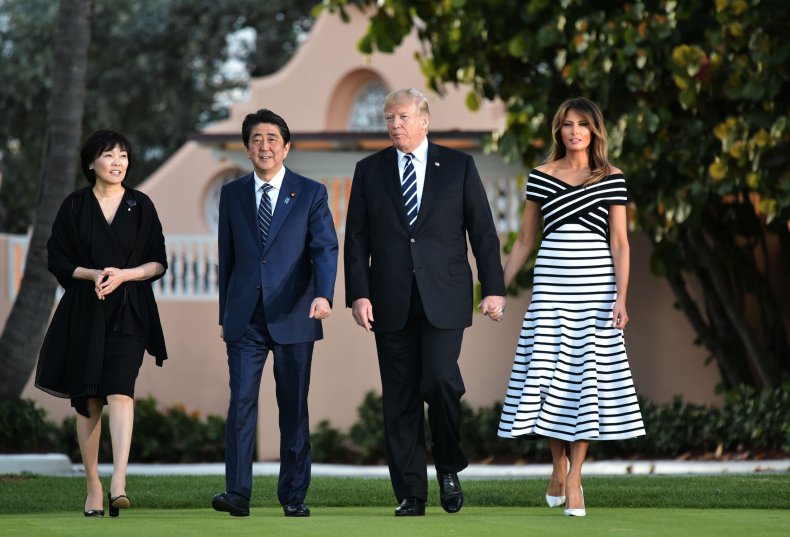 "Many of the world's great leaders request to come to Mar-a-Lago and Palm Beach. They like it; I like it. We're comfortable. We have great relationships. As you remember, we were here and President Xi of China was here," he said, referring to Abe's and Chinese leader Xi Jinping's visits to the resort last year—the only two foreign leaders to be hosted at Mar-a-Lago in 2017, according to State Department records.
Trump then briefly discussed Mar-a-Lago's history. "It was called the Southern White House. It was given to the United States, and then Jimmy Carter decided it was too expensive for the United States. So they, fortunately for me, gave it back and I bought it. Who would have thought? It was a circuitous route," he said.
But it was not quite so simple. Trump didn't just buy Mar-a-Lago—known as the winter, not Southern, White House—he fought for it. He resorted to every trick in the business book to drive down its price to a level he was willing to pay, which was several million below its actual value.
The vast resort was built in 1927 by Marjorie Merriweather Post, who was considered to be one of the wealthiest women in the world at the time. By the time Post died in 1973, the estate had been designated a National Historic Site and was entered into the National Register of Historic Places.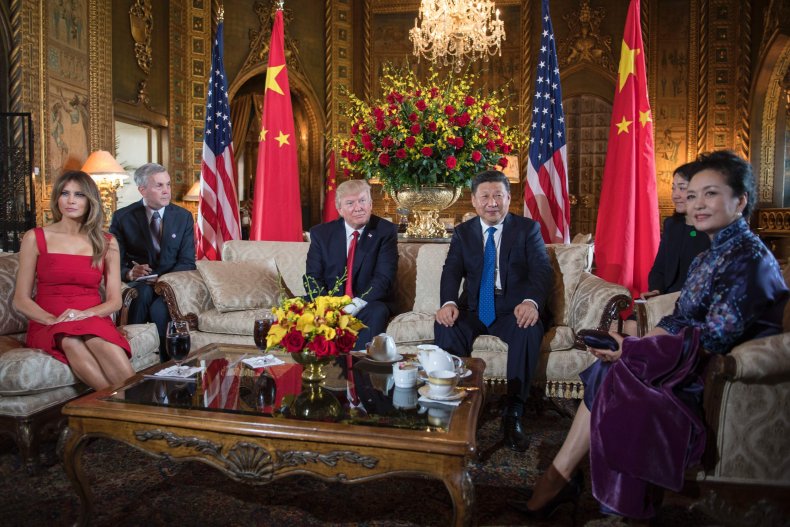 It was Post's desire that, upon her death, the U.S. government could use the vast mansion (which boasted 58 bedrooms, 33 bathrooms, 35 dining rooms, a ballroom, a theater, a six-car garage, a nine-hole golf course and even three bomb shelters, as the Miami Herald reported) as a winter residence for presidents to entertain visiting foreign guests.
With taxes and maintenance costs presenting a $1 million bill, the eight-hectare estate proved too expensive for the government to maintain. The Jimmy Carter administration returned it to the Post Foundation in 1981, when it was put on sale for $25 million.
Trump put in a first offer for $15 million in 1982 after vacationing in Palm Beach, he recalled in his book Trump: The Art of the Deal. When the offer was turned down, Trump bought an oceanside property in front of Mar-a-Lago and threatened to build a monstrosity to block the mansion's view, as he told The Washington Post in 2015.
"That was my first wall," he said in the interview. "That drove everybody nuts. They couldn't sell the big house because I owned the beach, so the price kept going down and down."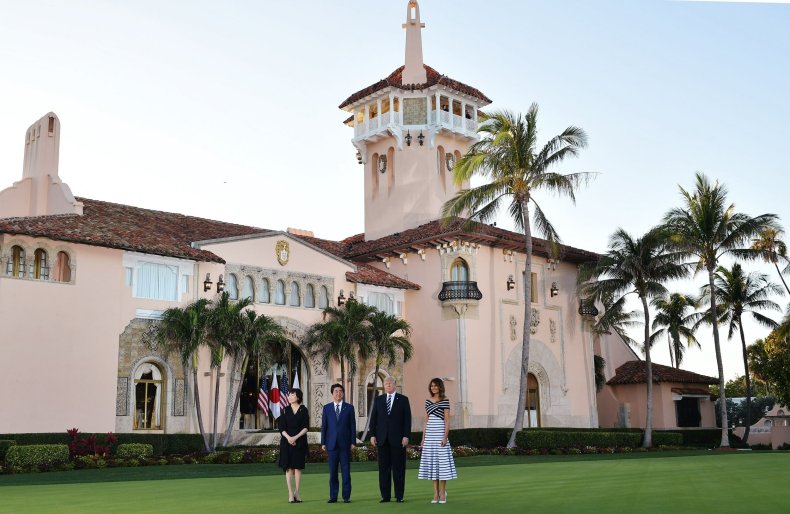 By December 1985, Trump was able to buy the property at the bargain price of $5 million for the house and $3 million for the furniture, as he wrote in his book—although a 1988 article in the Associated Press about how Trump was fighting against a $200,000 property tax bill (he claimed it should have been about half that amount) noted that he paid $7 million in cash for the estate.
The price battle did not feature in the description posted on the State Department-run website share.america.gov in April 2017, which noted instead that "Post's dream of a winter White House came true with Trump's election in 2016"—the post was later taken down after complaints that it was promoting a private country club with taxpayers' money.
"Buying Mar-a-Lago was a great deal, even though I bought it to live in, not as a real estate investment," Trump wrote in The Art of the Deal. But that's not entirely accurate, as the property has given him more than just a luxurious family residence.
Trump declared in May 2016 that he earned nearly $29.8 million in income from Mar-a-Lago, according to a financial disclosure form made public by the Office of Government Ethics in June 2017 quoted in ABC News.