Trump Bringing in Giuliani Is Like Monkey Throwing Feces Against the Wall, 'Morning Joe' Host Says
Joe Scarborough—host of MSNBC's Morning Joe—doesn't think there's any great plan behind President Donald Trump bringing former New York City Mayor Rudy Giuliani onto his legal team. And Scarborough had a...let's say...colorful way of illustrating that point on his morning show Tuesday.
Scarborough didn't buy the theory floated by some that Giuliani—who has had a series of somewhat shocking statements during his short tenure on Trump's legal team—was simply trying to stir up chaos in the media.
"I'll give you the conclusion: We all feel pretty good that we've got everything kind of straightened out and we're setting the agenda," Giuliani himself said to the Washington Post in an interview published over the weekend after the former mayor made various seemingly contradictory statements about a $130,000 payment from Trump's lawyer Michael Cohen to adult film actress Stormy Daniels. "Everybody's reacting to us now, and I feel good about that because that's what I came in to do."
Scarborough suggested that those who think the media blitz is a part of a bigger plan are giving the Trump administration too much credit. He also claimed those in the Trump orbit felt Giuliani may have been drinking too much. Here's what the host said, via a clip posted to Mediaite:
"I wish they were that smart. They're not that smart. Donald Trump said during the transition that Rudy Giuliani was losing it, that he was a couple of steps behind, that he was falling asleep five minutes into meetings. Everybody around Donald Trump said [Giuliani] was drinking too much. Donald Trump suggested as much. That was two years ago. And the fact that Donald Trump brought this guy in two years later despite his own reservations about him, almost two years ago, that's not any, it's not 3D chess. That's not even checkers. That's a monkey throwing poo against the wall and it doesn't usually turn out well."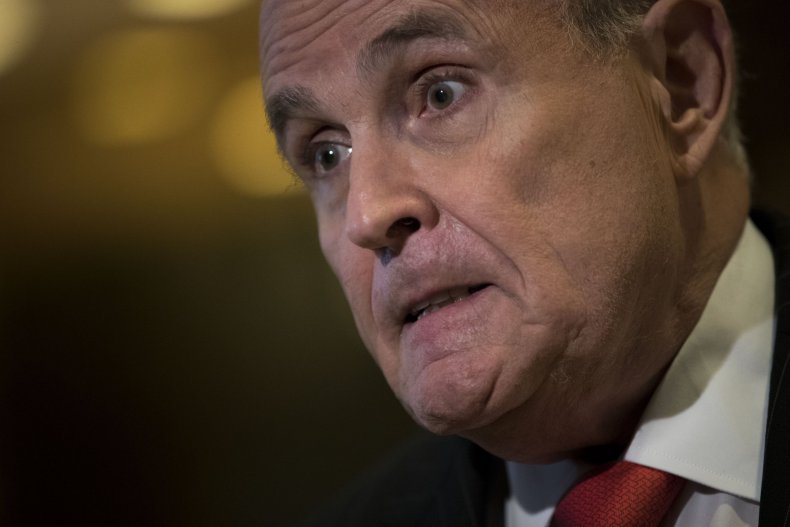 In a series of high-profile media appearances, Giuliani has seemingly connected Trump to the payment to Daniels, saying the now-president reimbursed Cohen even though Trump previously stated he was not aware of the payment. Giuliani also seemingly connected the payment to the election.
Reports have suggested Trump may already be a bit frustrated with Giuliani's performance—despite the fact that he joined the legal team just weeks ago—and said last week that the former NYC mayor needs to "get his facts straight."
Scarborough, meanwhile, has regularly been critical of Giuliani. In recent days Scarborough has said Giuliani is "completely humiliating himself" while further claiming he was a "train wreck" who fell asleep in meetings.