Trump Calls Fox News 'The Guys We Love' As He Slams Other 'Fake' News At Rally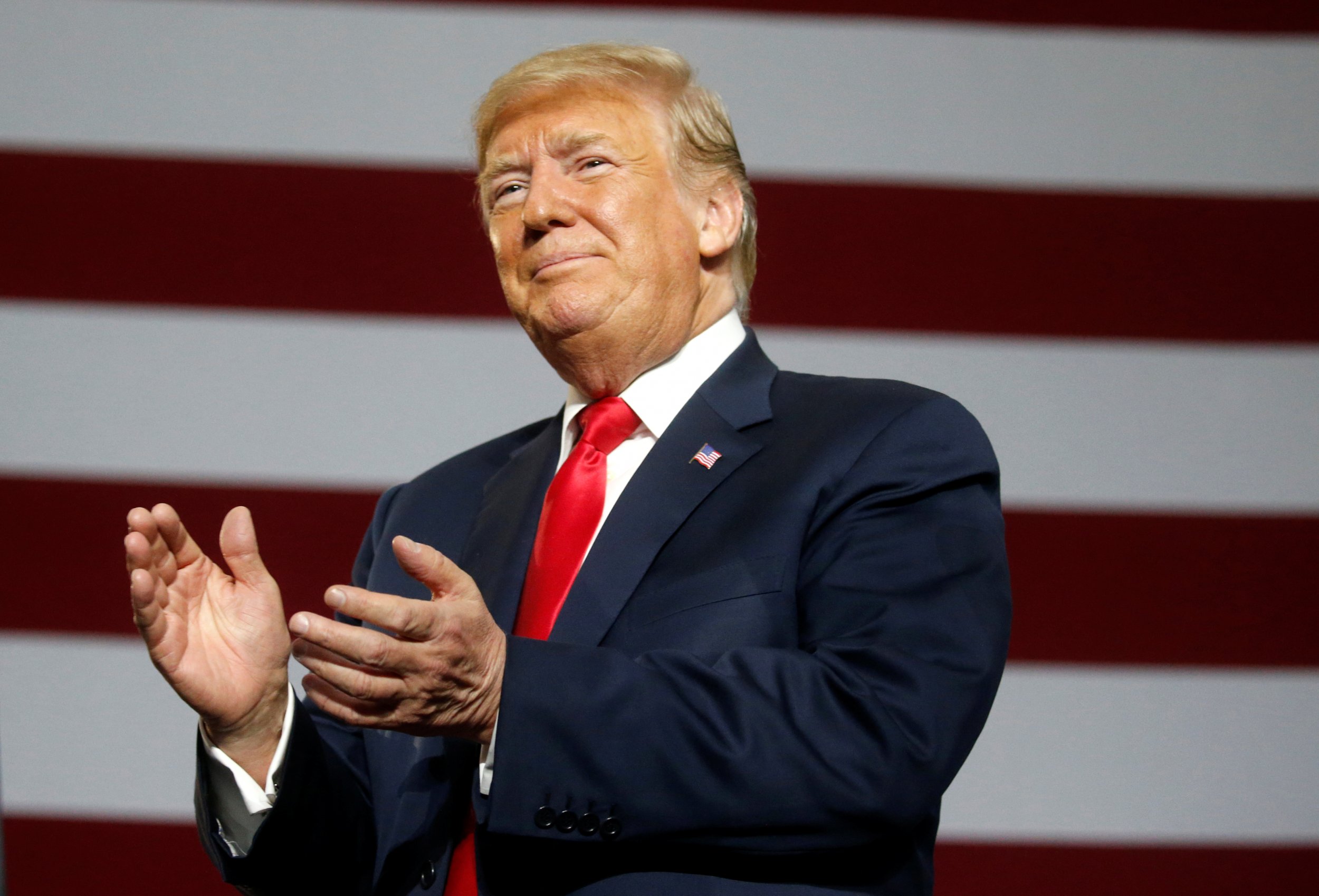 President Donald Trump's feud with the majority of the press continued Saturday, as he once again lambasted CNN and MSNBC at a rally in Ohio, while name checking a number of Fox News shows as "the guys we love."
In comments that grouped Trump and his supporters with Fox News and set them firmly against MSNBC and CNN—who he has lashed out at on several occasions recently—the president slammed "fake" news.
"Oftentimes I'm getting ready to do the fake news with CNN or MSNBC… MSNBC is so corrupt it's so disgusting. I would say they're almost, they're worst. They're really a fake news group of people," he told the crowd in Ohio on Saturday, before sharing his excitement that Fox News shows appeared to be doing well.
"Here's the good news the guys that we love, they're blowing them away in the ratings," the president added, name-checking some of his preferred hosts including Trump fan and confidante Sean Hannity, The Hill reported.
"CNN is down at the bottom of the totem pole, MSNBC isn't even close to being next to these shows," Trump continued. "So we're blowing them away, and that's good because those are the people that love us."
His comments come shortly after CNN host Jim Acosta was booed at a Make America Great Again rally in Florida. The correspondent commented shortly afterwards that he was concerned for the safety of journalists—which prompted a war of words with Trump favorite Hannity.
Hannity, like many Trump supporters, feels that the President should be more gently treated by the press, particularly CNN.
And Trump himself has shut down Acosta, refusing to take a question from the CNN reporter at a press conference with British Prime Minister Theresa May at Chequers.
As Acosta attempted to ask the president a question, Trump said: "No. CNN is fake news. I don't take questions from CNN. CNN is fake news. I don't take questions from CNN."
Instead, the president opted to take a question from Fox News, telling the crowd of assembled journalists: "Let's go to a real network," and allowing a Fox News reporter to ask a question. To which Acosta replied, "We're a real network too."