Trump Campaign Adviser's Spokesman Among Four Americans Killed in Kabul Hotel Attack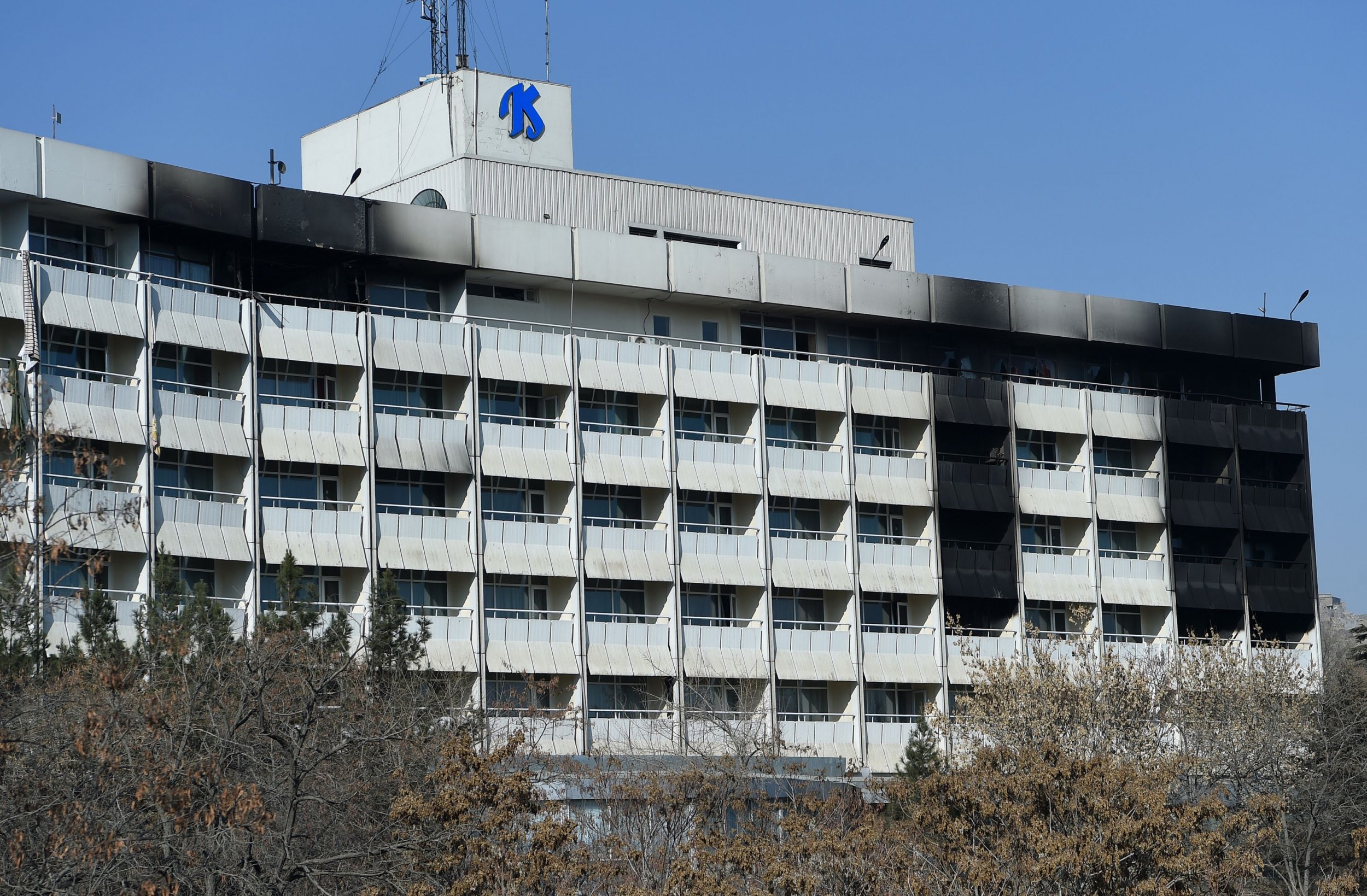 A spokesman for an adviser to Donald Trump's presidential campaign has been named as one of four Americans killed in an hours-long siege at a Kabul hotel over the weekend.
Glenn Selig, who worked for Trump campaign adviser Rick Gates, was killed in the Saturday attack on the Intercontinental Hotel in Kabul, Afghanistan, his Florida-based communications companies said Thursday, according to CNN.
Related: ISIS claims deadly suicide bomb attack on children's charity in Afghanistan
The State Department has announced a total of four U.S citizens died in the attack, which the Afghan government blamed on "terrorists."
"We can confirm that there were four U.S. citizens killed and two injured. We offer our deepest condolences to the families and friends of those who were killed and wish for the speedy recovery of those wounded," State Department spokesperson Heather Nauert said in a statement.
The State Department has declined to comment on the identities of those killed in the attack.
Gates faces criminal charges in Special Counsel Robert Mueller's investigation into allegations of collusion between the Trump campaign and Russia to influence the election. He is one of four Trump campaign staffers charged in Mueller's probe, and Selig had represented him in recent months, according to CNN. Selig was in Kabul to publicize steps made by the Afghan government to battle extremism, as well as for a democracy forum event for Afghan women.
The news of Selig's death in the attack follows an upswing in violence in the South Asian nation. At least 22 people were killed, including 14 foreigners, in the 13-hour standoff when gunmen raided the hotel in the Afghan capital.
On Wednesday, in the eastern Afghan city of Jalalabad, at least four individuals were killed in a 10-hour battle between gunmen and security forces following an attack on the offices of the U.K.-based NGO Save the Children.
The Islamic State militant group (ISIS) claimed responsibility for the attack. The extremist group has carried out a string of attacks in Afghanistan in recent months, expanding their power base as affiliates in Syria and Iraq have suffered a string of losses.
In the wake of the suicide bombing and subsequent gun attack, Save the Children said it will temporarily suspend all of its operations in Afghanistan. Three of its staff members were killed in the confrontation, while 46 other employees hiding in a safe room were rescued.
"We remain fully committed to helping the most deprived children of Afghanistan," Save the Children said in a statement. The global charity reaches 1.4 million children across the country.