Russian Agent Maria Butina and Ex-Trump Campaign Aid Spoke Before Election: Report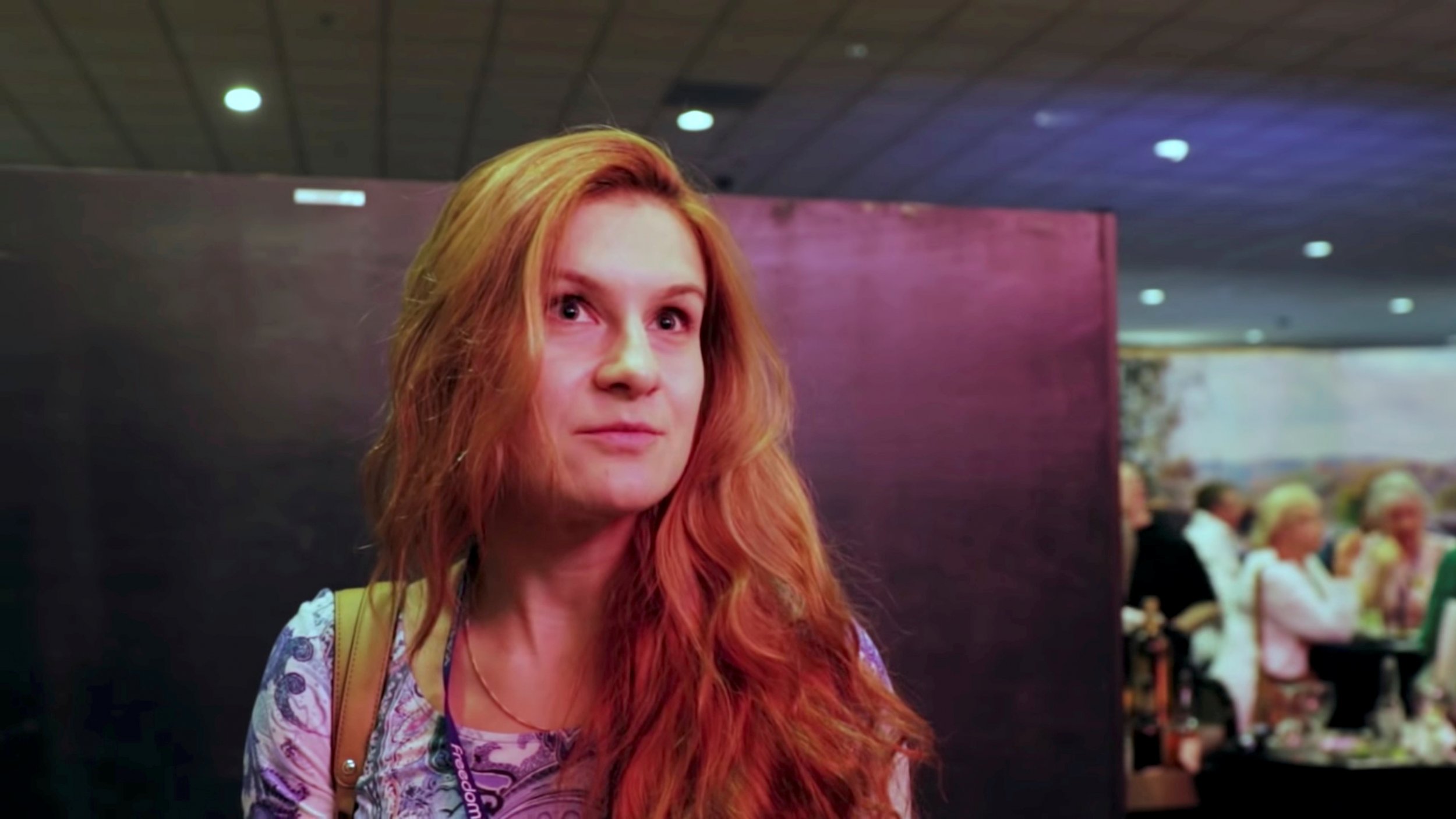 Former director of national security for the Trump campaign J.D. Gordon was in contact with the National Rifle Association activist charged with conspiracy to act as a Russian spy, Maria Butina, in the weeks leading up to the 2016 election.
The two exchanged emails in September and October 2016 where Gordon invited her to a music concert by the rock band Styx in Washington, D.C., and to his birthday party in late October, according to documents, emails and testimony provided to the Senate Intelligence Committee and described to The Washington Post.
An attorney for Butina, Robert Driscoll, told Newsweek in an email Saturday, "As I told the Post, they had inconsequential social interactions after they met at a party. No big deal."
Driscoll told The Post the two had no contact after the October 2016 birthday party, saying, "A military guy who had been involved would have been a prime target, if that's what she was about. But the evidence is clear that there wasn't any significant contact." Gordon is also a former Pentagon spokesperson.
Driscoll said in late July that Butina was cooperating with federal investigators, who prosecutors allege, "engaged in a years-long conspiracy to work covertly in the United States as an undeclared agent of the Russian Federation in order to advance the interests of her home country." Prosecutors also said that, "On at least one occasion, Butina offered an individual other than [Paul Erickson] sex in exchange for a position within a special interest organization."
Erickson is a former adviser for the Trump transition team who Butina was reportedly living with at the time of her arrest. Erickson also attempted to arrange a backchannel meeting between then-candidate Trump and Russian President Vladimir Putin. Although the Trump campaign declined, Erickson did later meet with the president's son, Donald Trump Jr., at a private dinner during a 2016 NRA convention prior to the election.
Gordon told The Washington Times Friday after The Post contacted him that his connection with Butina was a, "smear campaign," against the GOP and NRA. He also said his birthday party was the last time he interacted with the accused Russian agent, later declining two invitations to Russian-American social events.
"This has nothing to do with the Trump campaign and is again an effort to disparage any Republicans or any National Rifle Association member," Gordon said, who, like the president, called the Russia investigation a "witch hunt."