Trump Campaign Cancels Almost $7 Million Worth of TV Ads in 3 Midwest States
President Donald Trump's re-election campaign reportedly reduced spending on television advertisements in three midwestern swing states since the beginning of September, after canceling ads entirely in a handful of others.
The campaign relinquished advertising slots worth at least $2 million in Michigan and Wisconsin over the past month, and cut additional funding to broadcast advertisements in Minnesota by nearly $5 million, Buzzfeed News reported on Wednesday. Advertising Analytics, a media company that tracks ad spending, reportedly confirmed the latest budget numbers.
News of the Trump campaign's spending cuts in Michigan, Wisconsin and Minnesota—all considered Democratic-leaning battleground states ahead of November's general election—followed reports published in early September that said the president's team was pulling ad funding across the board. A detailed New York Times report suggested heavy spending in certain areas during the earlier part of Trump's campaign trail prompted officials to reallocate funds away from advertising ventures as early as July.
The campaign largely halted spending on television advertisements in Iowa, Ohio, Texas and Nebraska in September, instead turning its focus to Arizona, Florida, Nevada and Georgia over the last few weeks. All are battleground states. Recent polling data compiled by FiveThirtyEight shows Trump trailing behind Democratic presidential nominee Joe Biden in Nevada, Arizona, Florida and Georgia, with Biden holding narrow advantages in the latter two states.
Polls conducted among likely voters in Ohio and Iowa forecast close races between the two candidates. Trump won both states, in addition to Texas and Nebraska, by considerable margins during the 2016 election. As Trump's campaign reduced ad spending in those four states, Biden's advertising presence increased. The Democratic nominee's campaign outraised the Republican incumbent's by more than $150 million in August, establishing a new monthly record for online fundraising compared to any previous presidential candidate.
Samantha Zager, deputy national press secretary at the Trump campaign, commented on the team's reduced September ad spending in a statement to Buzzfeed News on Tuesday.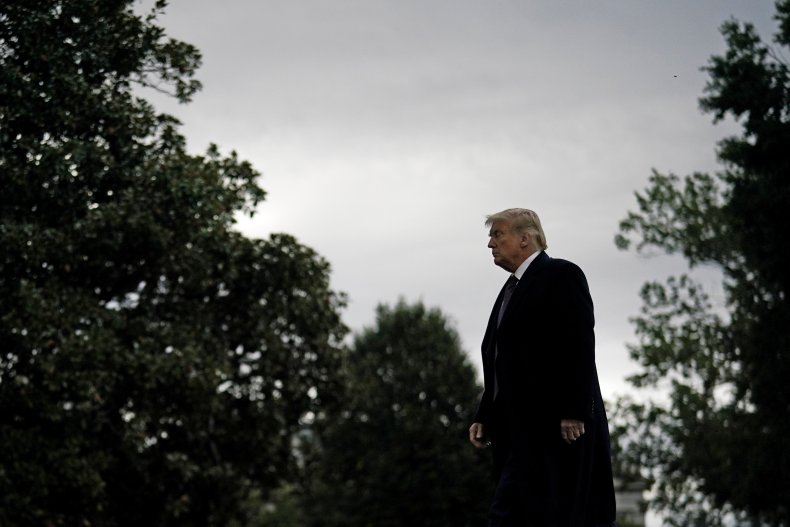 "If overspending on TV ads determined the outcome of elections, Hillary Clinton would be president—but it's cute that Joe Biden and his campaign think buying ads in these states makes up for years of Democrats viewing them as flyover country," Zager said in the statement to Buzzfeed News. "Biden can try to buy votes, but President Trump and his campaign will continue earning them on the ground and on the airwaves—and come November, we'll be celebrating victory while Biden binge watches his TV ads from his basement."
Newsweek reached out to Advertising Analytics and the Trump campaign for comments but did not receive replies in time for publication.