Trump to Campaign for Georgia Senate Candidates as His Supporters Threaten Boycott
President Donald Trump on Thursday said he will travel to Georgia to campaign for Republican Senate runoff candidates as his supporters threatened a boycott of the upcoming election.
"Speaking of Georgia, I'll be going there," Trump told reporters after talking to U.S. service members in a teleconference call on Thanksgiving Day, "Maybe I'll go twice." He noted that he wanted to encourage support for Republican incumbents Kelly Loeffler and David Perdue in a stadium, but "can't, because of COVID."
White House spokesperson Judd Deere confirmed that Trump will visit Georgia on December 5.
Meanwhile, a number of pro-Trump Republicans have taken to Parler, the "free speech" social media network, to discourage members of their own party from voting. Some of the users have invoked a conspiracy theory about "rigged" ballot machines to call for a boycott of the upcoming Georgia elections in a move that threatens Senate Majority Leader Mitch McConnell's plan to restrain incoming President-elect Joe Biden.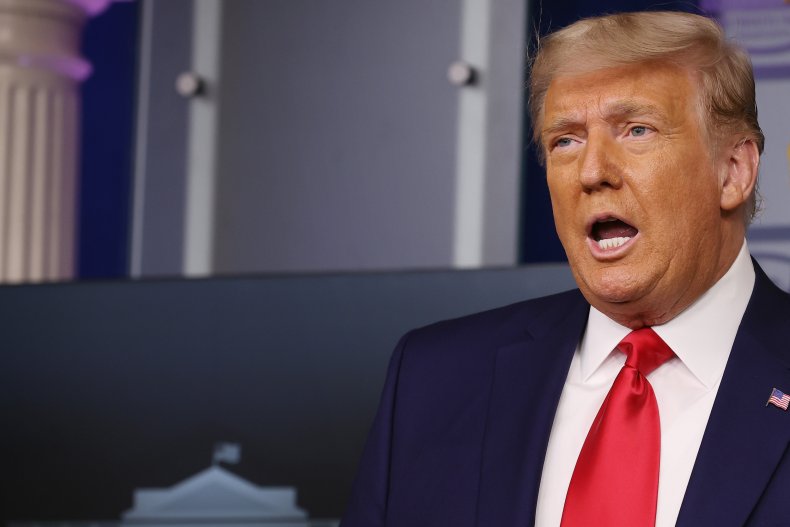 "Don't vote! Don't be part of the corruption" one post read, according to a screenshot shared by reporter Marcus Baram.
Another post read: "DO NOT VOTE IN THE GEORGIA RUNOFFS, THE DEEP STATE WILL BE COLLECTING EVERYONE'S INFO. THIS IS A CHARADE, MEANT TO IDENTIFY PEOPLE WHO DON'T VOTE DEMOCRAT. STAY HOME. OSSOFF AND WARNOCK ARE A SMALL PRICE TO PAY."
The two Georgia runoff elections, which will take place on January 5 with early voting starting on December 14, will determine control of the Senate and Biden's ability to push through his "very progressive" agenda. Democrats, who control the House with a slim majority, need to win both seats for a 50-50 split.
Vice President-elect Kamala Harris would then cast the tie breaking vote in the upper chamber if Biden is inaugurated on January 20. Either Loeffler or Perdue will have to prevail against their Democratic challengers Jon Ossoff and Rev. Raphael Warnock for Republicans to retain their majority in the Senate.
The boycott calls driven by Trump supporters appear to have been inspired by the president, who has spent the past few weeks alleging without evidence that a "rigged" election and widespread voter fraud caused his loss to Biden.
"THE ONLY WAY OUR VOICES GET HEARD IS by #boycott the vote," one pro-Trump voter wrote on Parler.
Biden secured 306 Electoral College votes, surpassing the 270 needed to win, but Trump has yet to concede. With 232 Electoral College votes, the president has launched nearly three dozen lawsuits in key states seeking to overturn his defeat. The suits have so far been largely unsuccessful.
Trump took one step closer to conceding by confirming on Thursday that he would leave the White House if the Electoral College certifies Biden as the winner.
Newsweek reached out to the White House for further information.