Trump Campaign Lawyer Helps Church Sue California Over Lockdown Rules
The Trump campaign's senior legal adviser is acting as counsel for a church suing California Governor Gavin Newsom and other officials over public health orders amid the COVID-19 pandemic.
Jenna Ellis joined the Trump campaign in November 2019 after being involved in conservative legal activism that included media appearances on outlets favored by President Donald Trump, like Fox News. In addition to her work with the Trump campaign, she is currently acting as special counsel for a lawsuit filed by the conservative Thomas More Law Center on behalf of California's Grace Community Church.
The lawsuit against Newsom, Los Angeles Mayor Eric Garcetti and other officials was launched last week. It alleges that public health orders that prohibit large indoor gatherings including church services violate the California Constitution.
"After Grace Community Church voluntarily complied with state orders for nearly six months, California's edicts demanding an indefinite shut down have gone now far past rational or reasonable and are firmly in the territory of tyranny and discrimination," Ellis said in a news release announcing the suit. "This isn't about health. It's about blatantly targeting churches."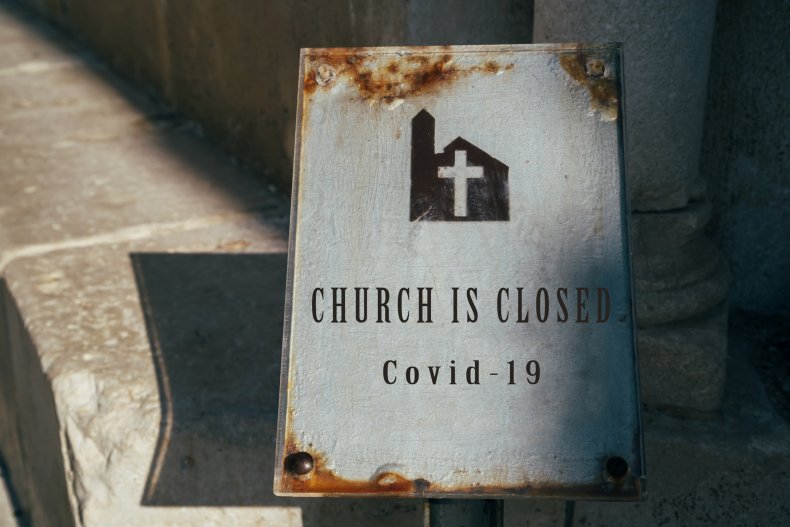 Newsom became the first U.S. governor to issue a statewide stay-at-home order in response to the pandemic on March 19, which included a ban on gatherings outside the home. Churches have since been allowed to open with safety modifications in some areas, although Los Angeles county is one of several where indoor services remain banned due to high infection rates.
Some preventative measures that had been eased were again tightened late last month in response to California becoming the national leader in COVID-19 cases. As of Wednesday, there had been more than 638,000 total cases reported in the state, including over 11,500 deaths.
The church's legal battle is ongoing. On Friday, a judge ruled that the church could continue to hold services while a hearing was pending, provided clergy and parishioners adhere to preventative measures like wearing masks and maintaining physical distancing. Hours after the ruling, an appeals court judge ordered that the decision be reversed, finding that the risk to public health outweighed the church's right to hold large services amid a pandemic.
Grace Community Church defied the order on Sunday, with John MacArthur, the church's pastor, reportedly calling it "good news" that services were held without masks and no physical distancing. On Wednesday, the Los Angeles County Board of Supervisors filed to hold the church in contempt of court, insisting that the services could potentially become "superspreader" events. Ellis said that the board was "tyrannical" for challenging the church's defiance.
"The LA County Board of Supervisors has decided to continue their unconstitutional attack against Pastor John MacArthur and Grace Community Church," Ellis said in a statement. "They are now asking the court to hold the church in contempt for simply being open for worship last Sunday."
"Pastor MacArthur is standing firm that church is essential and has no plans to yield to this tyrannical board, which is clearly defying the constitution's mandate to protect religious liberty," she added.
Ellis made headlines last week after tweeting that she believes Senator Kamala Harris sounds like the cartoon character Marge Simpson, which elicited a response from the character posted to the official Twitter account of The Simpsons. She also recently garnered attention for intentionally referring to Pennsylvania Health Secretary Dr. Rachel Levine, a transgender woman, as "this guy" on Twitter.