Trump Campaign Launches 'Snowflake Victory' Website to Help Supporters Win Arguments with Liberal Relatives
Holidays, family gatherings and politics don't always mix well. And the Trump campaign wants its supporters to capitalize on it.
The re-election campaign of President Donald Trump launched a new website on Tuesday with the goal of arming the president's supporters with knowledge to "win arguments with liberal friends, relatives and snowflakes they encounter during the holidays."
Dubbed snowflakevictory.com, the site touches on everything from the economy to immigration and health care to impeachment.
"We've all seen the news articles about liberal snowflakes being afraid to see their MAGA relatives at Christmas or holiday gatherings, so the Trump campaign wants people to be ready," Trump campaign national press secretary Kayleigh McEnany said in a statement. "We're not helping snowflakes avoid arguments – we're helping Trump supporters win them! As 2019 draws to a close and 2020 approaches, President Trump and Americans are going to be winning, winning, and winning, and then winning some more!"
Each section features video with different Trump supporters going to bat for the president, including daughter-in-law Lara Trump.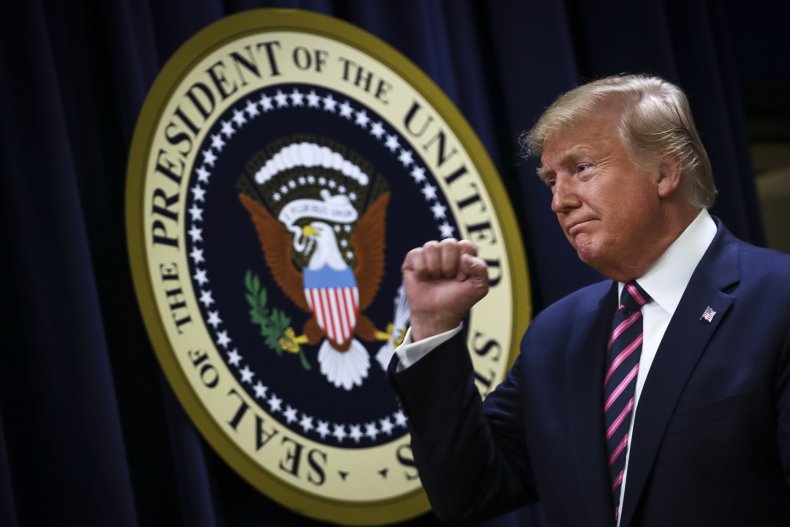 The site claims that "[i]mpeaching President Trump has been all that Democrats can think of since day one," and arms readers with counterarguments to oppose the allegations he engaged in a quid pro quo with Ukraine when pushing for politically-motivated investigations while withholding foreign military aid."
"The Russian hoax blew up in Democrats' faces, so they had to figure out something else, and they settled on Ukraine," the site says.
The recommended arguments include claims that Trump "asked for nothing in exchange" for U.S. military assistance, that the Ukrainian president "didn't know the aid was under any delay" and that the aid eventually flowed "[w]ithout the Ukrainians doing anything in exchange."
However, testimony offered by current and former Trump administration officials during the impeachment inquiry suggested otherwise. They told lawmakers that Ukrainian officials inquired about the withheld aid around the time of Trump's infamous July 25 phone call and that the Ukrainian president was prepared to state publicly his intention to open the investigations requested by Trump.
A rough transcript of the two leaders' phone call showed that Trump told his Ukrainian counterpart that in order to have access to U.S. weapons, he first needed to investigate the Bidens and a Ukrainian energy company that the former vice president and his son were connected to.
"Impeaching President Trump has always been an election tactic. Democrats have never accepted the results of the last election, so they're trying to interfere with the next one," the site tells its supporters to tell liberal friends and family. "They will never give up. And, as President Trump says, the only think they will understand is a resounding defeat on election day."
Speaking to reporters at his south Florida Mar-a-Lago resort Tuesday morning following a call with military members abroad, Trump railed against Democrats over impeachment, including House Speaker Nancy Pelosi (D-CA).
"She hates the Republican Party. She hates all of the people that voted for me," the president claimed. "She's doing a tremendous disservice to the country."
Although the House impeached Trump last week on two articles of impeachment for abuse of power and obstruction of Congress, a looming Senate trial remains stalled over disagreements on what—if any—witnesses should testify. Pelosi is refusing to deliver the articles to the Senate and allow a trial to ensue until Senate Majority Leader Mitch McConnell (R-KY) comes to an agreement with Minority Leader Chuck Schumer (D-NY) on trial rules.
Schumer has demanded testimony from four witnesses who are believed to have direct knowledge of Trump's Ukraine dealings, including former national security adviser John Bolton and acting White House chief of staff Mick Mulvaney.
McConnell has reiterated he will not consider any witnesses until after the chamber hears the evidence presented by House impeachment managers and a subsequent defense is offered by White House lawyers.