Election day is just around the corner as America and the world waits to see if Donald Trump or Joe Biden will top the polls is what has been a tough and divisive race.
The majority of Hollywood who are vocal about politics have been throwing all of their support behind Biden and the Democrats with the likes of Bette Midler, Alyssa Milano and Jim Gaffigan condemning Trump on Twitter regularly.
However, just this week actress Kirstie Alley faced intense backlash when she voiced her support for Trump and tweeted about her intentions to vote for the Republican on November 3.
The longtime Trump supporter, took to the platform on Saturday night to tell her followers that she will vote for the president again in 2020 because "he's NOT a politician."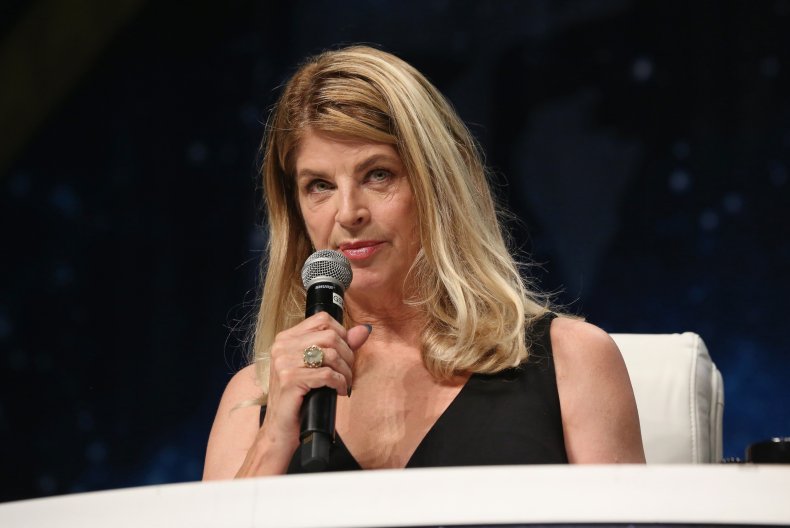 "I'm voting for @realDonaldTrump because he's NOT a politician. I voted for him 4 years ago for this reason and shall vote for him again for this reason," the 69-year-old actress, best known for her role in Cheers and the Look Who's Talking film series, tweeted Saturday night.
"He gets things done quickly and he will turn the economy around quickly. There you have it folks there you have it."
Here are the celebrities to speak out in favor of Trump as the election draws near.
50 Cent
50 Cent aka Curtis James Jackson III took to social media Monday night to say: "Vote Trump" after sharing Biden's proposed tax plan.
The 45-year-old "P.I.M.P" singer tweeted: "WHAT THE F***! (VOTE ForTRUMP) IM OUT, F*** NEW YORK The KNICKS never win anyway. I don't care Trump doesn't like black people 62 percent are you out of ya f****** mind."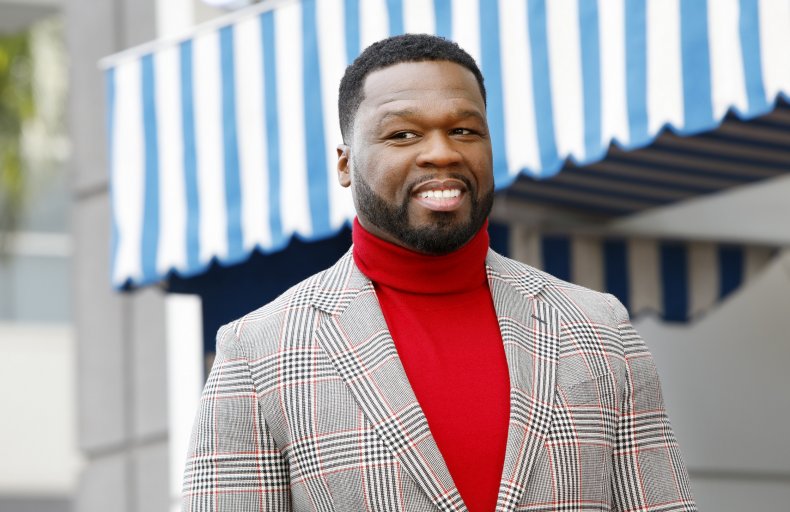 Jon Voight
Oscar-winning actor Jon Voight came to Trump's defense in 2019 after Democrats officially opened an impeachment inquiry into the president. In a video last September, the actor said: "War. This is war."
"This is a war against the highest nobleman who has defended our country, and made us safe and great again," Voight said in the video posted to Twitter on Thursday. "Let me stand with our president. Let us all stand with our President Trump in a time of such evil words trying for impeachment."
Dennis Quaid
"I think Trump, no matter what anybody thinks of him, is doing a good job at trying to get these states—and all of the American people—what they need," the actor said in April 2020 per The Daily Beast, "and also trying to hold our economy together and be prepared for when this is all over."
Randy Quaid
Dennis' brother Randy has also voiced support for the President and his handling of the pandemic.
In July, he tweeted, per Buzzfeed, (but since deleted): "If President Trump wasn't doing a great job solving COVID-19, wouldn't high risk touchy-feely candidate Sloppy Joe be dead by now? #TrumpPence2020."
Stephen Baldwin
Baldwin tried to set up a lunch date with fellow Trump supporter Isaiah Washington earlier this year.
Isaiah Washington
The Grey's Anatomy star left the Democrats in 2019 and voiced his support for Trump.
"Walking away ... is a sacrifice, it's a risk, and there's a penalty for it," Washington told Fox Nation's Nuff Said per The Hill. He said the reason why he chose to "walk away from the Democratic Party as I know it ... is that something doesn't feel right."
He added: "I don't know where I'm going, but I know where I come from. And if I look at the political image of the Democratic Party over the last 50 years of my life since I was 5, and very little has changed for my community, then I have some questions—more than questions."
Dean Cain
An avid Trump supporter, the 53-year-old former Superman actor appeared on Fox & Friends recently to discuss a Time Magazine article about how it's time to re-examine superheroes in light of the Black Lives Matter movement and demonstrations against police brutality.
Cain admitted anti-police rhetoric drives him "insane," and said: "I promise you, as Superman, I wouldn't today be allowed to say 'truth, justice, and the American Way.'"
Scott Baio
The former Happy Days actor is an outspoken fan of Trump, having supported the GOP candidate in 2016 giving a speech at the RNC.
Baio has since appeared in an interview on the official website of the 2020 Trump campaign.
James Woods
The conservative actor is a fervent Trump supporter who is not shy about sharing his thoughts about the president, demonstrating unflagging support for the GOP.
In May, he tweeted: "Let's face it. Donald Trump is a rough individual. He is vain, insensitive and raw. But he loves America more than any President in my lifetime. He is the last firewall between us and this cesspool called Washington. I'll take him any day over any of these bums. #Trump2020."
Kid Rock
The country performer is a longtime Trump supporter.
He told Rolling Stone back in 2016: "I'm digging Trump. I feel like a lot of people, whether you're a Democrat or a Republican, feel like if you get Hillary or Bernie, or you get Rubio or Cruz or whoever, there's going to be the same s***. Has that much f***ing changed when anyone's in office, whether it's been a Republican or a Democrat in office, in our lifetime, anyway? I haven't really seen this big, like, f***ing change. Obviously, some people f***** up. [Laughs] That's a long debate. My feeling: let the motherf***ing business guy run it like a fucking business. And his campaign has been entertaining as shit."
Roseanne Barr
The controversial comedy actress posted a photo wearing a MAGA hat earlier this year.
Conor McGregor
The outspoken MMA athlete tweeted that Trump was the GOAT (Greatest of All-Time) President.
Kelsey Grammer
The Fraiser star praised Trump and defended voting for him in 2016 on PBS.
Samaire Armstrong
The OC actress is a Trump supporter and in she shared a video explaining why.
Stacey Dash
The Clueless star told The Guardian in 2018: "I believe it would be helpful because he's [Trump] representing the people that I want to represent and that's the working class."