Trump Challengers: 10 Republicans Who Could Run For President in 2020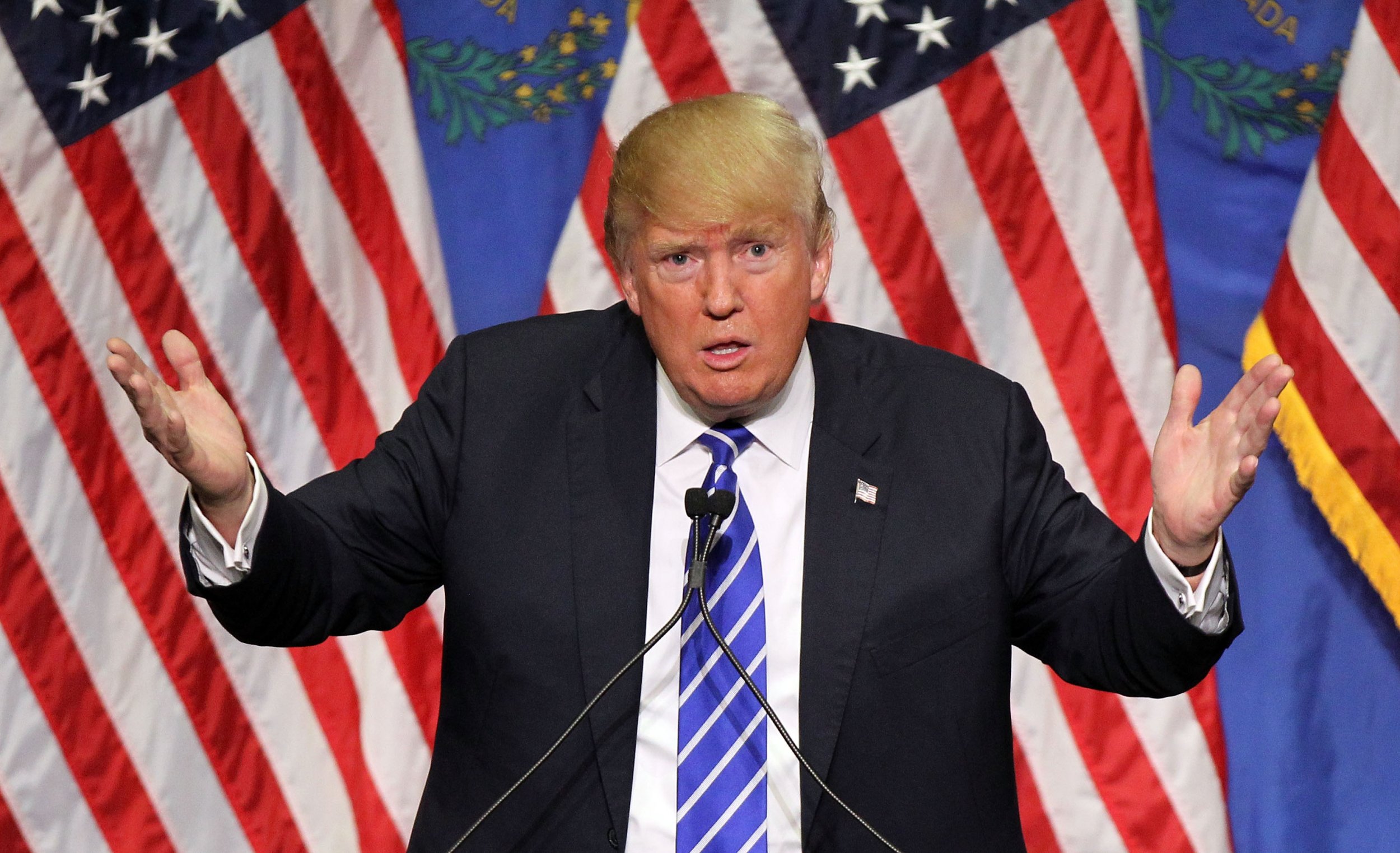 President Donald Trump faced down a crowded field of GOP presidential hopefuls in 2016 as a political outsider, but he could see a packed stage of Republican challengers again in 2020—only as an incumbent this time.
Trump made few political friends during his ascent to the White House. He made headlines making fun of his competition, doling out nicknames—"low energy Jeb Bush," "Little Marco Rubio," "Lyin' Ted Cruz"—along the way. The president's diplomatic dexterity hasn't noticeably improved much since taking office. Senators Rubio and Cruz have improved their relationship with Trump since his inauguration, but other lawmakers from within his party have emerged as outspoken critics, fueling speculation he may face a stiff presidential primary race in 2020.
RELATED: TRUMP FAVORITE TO WIN IN 2020, MIKE PENCE IN SECOND PLACE
Here are 10 Republicans who may challenge Trump:
Senator Jeff Flake, of Arizona
Flake has become one of the most vocal Republican critics of Trump over the past year. He delivered a scorching rebuke of Trump from the Senate floor in October when he announced he would not seek re-election in 2018.
"I rise today with no small measure of regret," he said. "Regret because of the state of our disunion. Regret because of the disrepair and destructiveness of our politics. Regret because of the indecency of our discourse. Regret because of the coarseness of our leadership.
"But we must never adjust to the present coarseness of our national dialogue with the tone set up at the top," Flake continued. "We must never regard as normal the regular and casual undermining of our democratic norms and ideals. We must never meekly accept the daily sundering of our country. The personal attacks, the threats against principles, freedoms and institution, the flagrant disregard for truth and decency."
"I will not be complicit," Flake said near the end of his nearly 20-minute speech.
One might be forgiven for confusing this retirement speech with something else.
Flake also authored the book, Conscience of a Conservative: A Rejection of Destructive Politics and a Return To Principal, that detailed his critique of Trump in 2017.
Senator Bob Corker, of Tennessee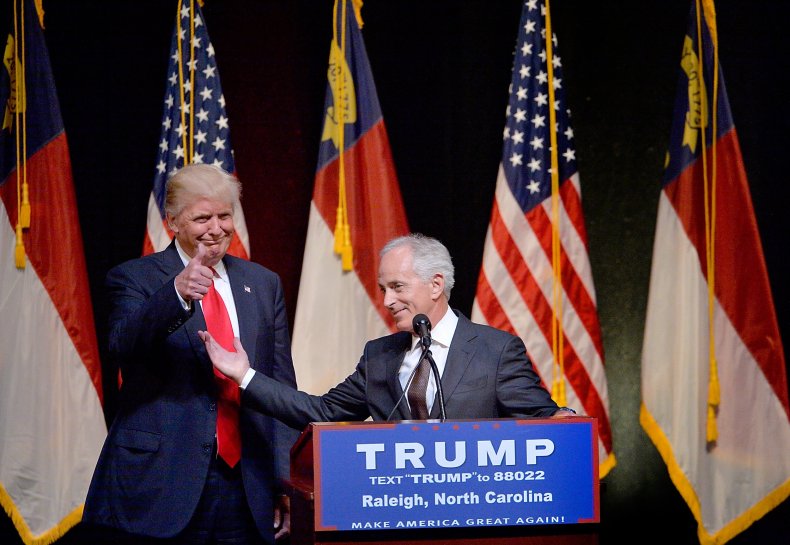 Like Flake, Corker also has announced he won't seek re-election. The decision has Tennessee voters speculating the junior senator may be eyeing the Oval Office, according to WTVC.
Corker also has been critical of the president, telling reporters, "The president not been able to demonstrate the stability nor some of the competence that he needs to demonstrate in order to be successful," in August.
In September, after he announced his retirement, Corker was coy about his future plans.
"If there's an opportunity for me to make a difference in some other way I'm sure that I would look at it," he said.
Carly Fiorina, businesswoman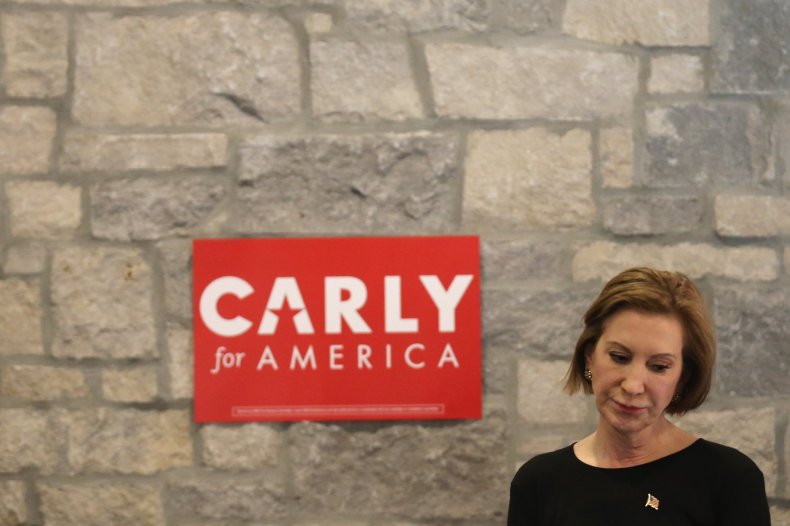 Unlike most of the others on this list, the former Hewlett-Packard CEO has publicly stated she would consider another run at the White House after her failed bid in 2016.
In June, Fiorina told Fox Business Network she is thinking about another campaign.
"Well, we'll see. Look, it was a privilege to run for president," she said. "I do believe in a citizen government. I think we need more citizens to step up and run for public office and so I certainly would consider it but you know you have to have the right context, the right opportunity, so we'll see. I will remain politically engaged for sure."
Ohio Governor John Kasich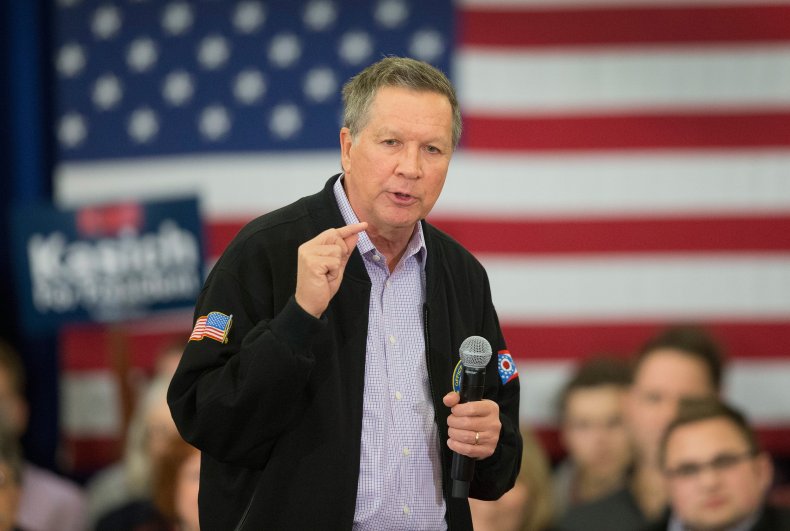 Kasich, like Fiorina, also may want another shot at the job. He was one of the candidates Trump felled in the 2016 primary. Despite that, he has remained dedicated to his vision for the GOP.
"I have a right to define what it means to be a conservative and what it means to be a Republican," he told New York magazine in October. "I think my definition is a lot better than what the other people are doing."
Voters didn't take to his philosophy in 2016; Kasich managed to win only his home state. But unlike other Republicans who have spoken out against Trump and seen their polling numbers subsequently drop, Kasich's constituency has remained supportive, the Washington Post noted.
Kasich also appears to have shifted his position on another presidential run. Asked on CNN's State of the Union in March whether he would look to primary Trump, he repeatedly answered "no." A month later Kasich shifted, saying it was "very unlikely" he would seek higher office again.
Then in May, just a couple weeks later, he told Bill Maher he doesn't know what his plans are.
"I don't know what I'm going to do," he said, talking about a 2020 run. "I'm going to keep a voice, but I can't predict to you—I never thought I would be governor, I never thought I'd go back into politics."
"So, what I look for is, 'What is it I'm supposed to do? What is it I'm supposed to do in my lifetime to build a better world or build a better community or whatever?'" Kasich said. "And so I can't tell you what that's going to be, and I'm not plotting and scheming. I'm rooting for him to do well, Bill, for the same reason I root for a pilot on my airplane to do well. Okay? He's the president."
Senator Ben Sasse, of Nebraska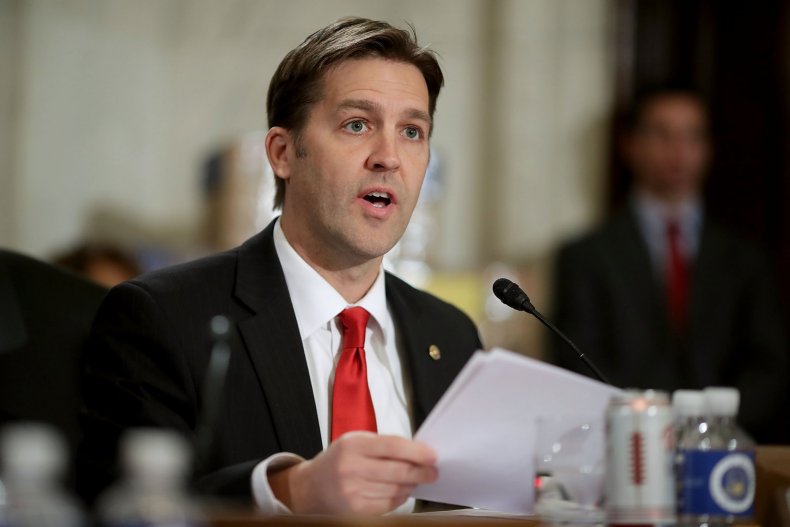 Sasse has, as The Hill points out, taken his fight to Trump's cyber doorstep. He subtweeted Trump in June after the president attacked MSNBC's Morning Joe co-host Mika Brzezinski, claiming to have seen her bleeding after undergoing cosmetic surgery.
"Please just stop. This isn't normal and it's beneath the dignity of your office," Sasse tweeted.
Then in October, Sasse got a bit more direct with Trump after the president appeared to threaten revoking broadcast licenses for some media outlets.
"Mr. President: Are you recanting of the Oath you took on Jan. 20 to preserve, protect, and defend the 1st Amendment?" Sasse tweeted.
Sasse slipped into Trump's mentions during the 2016 campaign after the Access Hollywood tape was revealed.
"Character matters. @realDonaldTrump is obviously not going to win. But he can still make an honorable move: Step aside & let Mike Pence try," he tweeted.
Despite all the tweets, Sasse has been a consistent vote for items on the Trump agenda, voting with him nearly 90 percent of the time, according to FiveThirtyEight.
New Mexico Gov. Susana Martinez (R)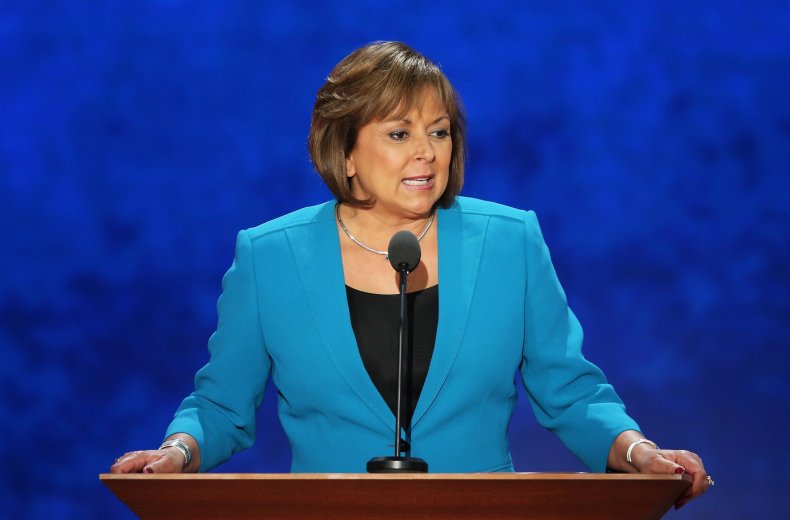 As a Latino woman who has at times been critical of Trump, Martinez personifies some of the traits the GOP are looking for in its hopes of expanding the base.
She refused to endorse Trump during the 2016 campaign, despite Trump saying he "would love to have" her support and that he "respects" her.
Martinez made it clear Trump would not grab her endorsement after the Access Hollywood tape came out.
"What Trump brags about is appalling and completely unacceptable," she said. "No woman should ever be treated the way he claims he treated women. Unfortunately, there is a pattern of disturbing conduct and offensive rhetoric that raises serious questions about this fitness to be president. That's why I have withheld my support from the very beginning, and will not support him now."
Their relationship changed, though, after a meeting in February about health care, tax reform and other issues.
"What I feel most confident is this: His No. 1 priority is to keep America safe," Martinez told local news outlets. "And the way he's going to do that is improve our military in every way possible so that we are the strongest military in the world."
Sen. Ted Cruz (R-Texas)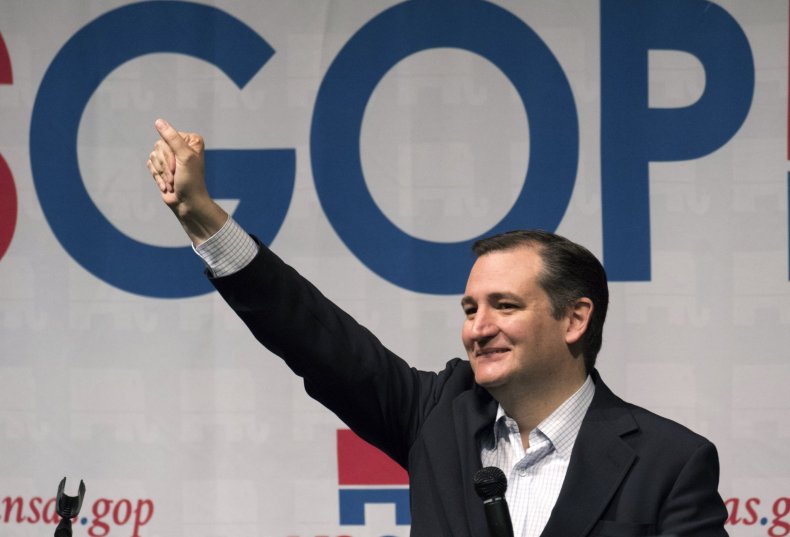 The 2016 campaign was loaded with Cruz-Trump barbs. Cruz's polling in Texas took a hit after the election, and a Washington Post analysis posited the senator may have remained somewhat quiet about Trump because he's up for re-election in 2018.
Cruz and Trump's divisive relationship during the primaries has not publicly continued since the election. Cruz has voted in line with Trump 92.9 percent of the time, which may benefit him come next November.
Republican have not been safe from challengers within the party, as former White House strategist Steve Bannon has made clear in Virginia and Alabama. But Cruz appears to be in Bannon's good graces. The two had dinner with Trump at the White House in March, and Bannon said Cruz is the sole GOP lawmaker he won't back a primary challenger against in 2018.
Still, Cruz may still want another crack at 1600 Pennsylvania. "[N]o one in the political world doubts the intensity of Cruz's ambitions," The Hill reported.
Mitt Romney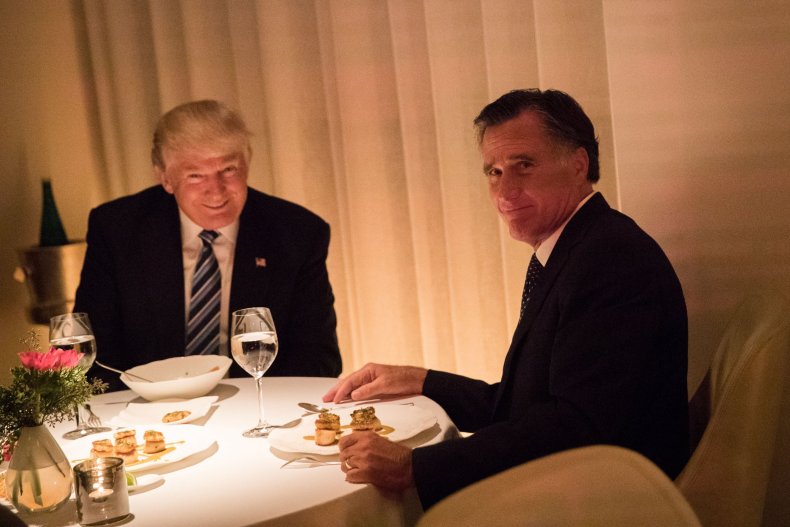 Romney's political aspirations have not withered after his failed presidential bid in 2012. He's reportedly considering a run for the Senate if Republican Senator Orrin Hatch retires and thought about challenging Trump in 2016 before stepping aside. Polling shows Romney would likely have an easy path to that office. From there, he "would immediately have a platform for speaking out against Trump," the Washington Post noted.
Mark Cuban, businessman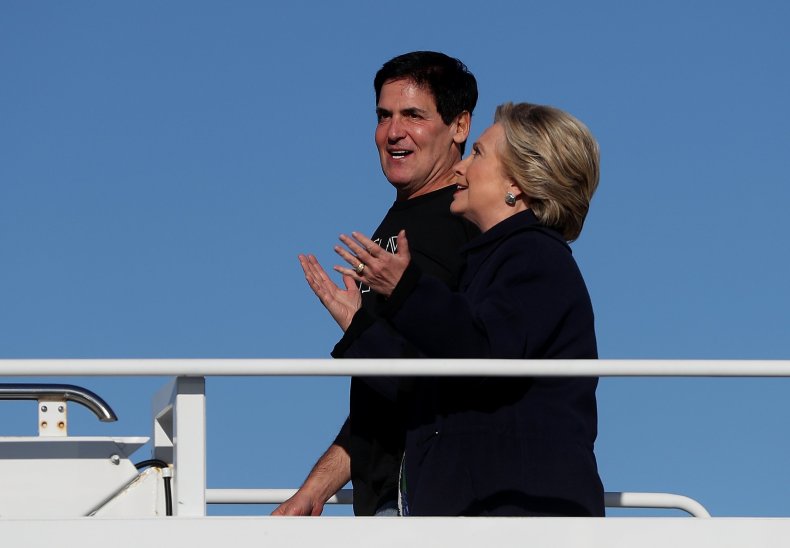 A battle of the billionaires? Cuban, who owns the NBA's Dallas Mavericks, has publicly said he is looking into running against Trump, telling Fox News in October that there's about a four out of 10 chance he tries.
"I think there's a place for somebody who's socially a centrist but I'm very fiscally conservative," he said.
"I think we're going into a time where you need somebody who can connect to people and relate to people at a base level and appreciate what they're going through—and I think I qualify on each of those."
Cuban also has been a critic of Trump's and campaigned for Democrat Hillary Clinton in the 2016 election.
Vice President Mike Pence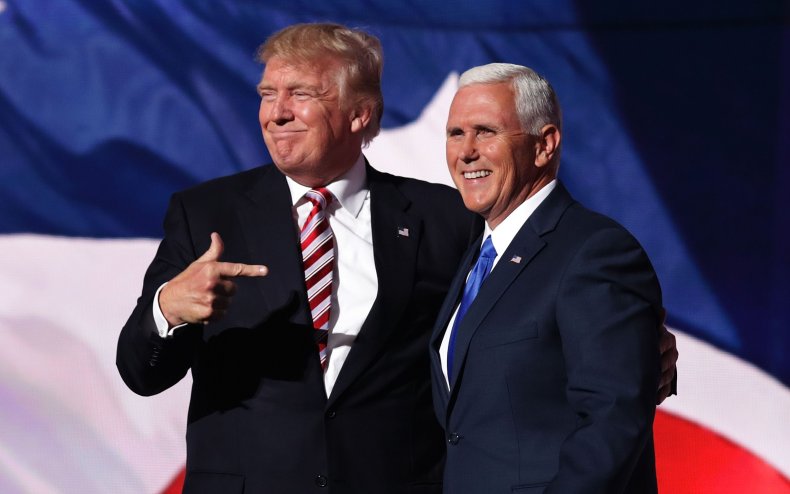 The gambling website 5Dimes updated its odds for the 2020 presidential winner in early December, giving Trump the best chance at 2-1. His closest competition was Pence at 10-1.
Pence has not publicly hinted at the possibility. He vehemently denied a New York Times report that he is positioning himself for a run if Trump doesn't seek a second term.
"Today's article in the New York Times is disgraceful and offensive to me, my family and our entire team," Pence said in a statement. "The allegations in this article are categorically false."
Still, the odds are looking good for him.