Trump Hikes Prices For Mar-a-Lago New Year's Eve Party Tickets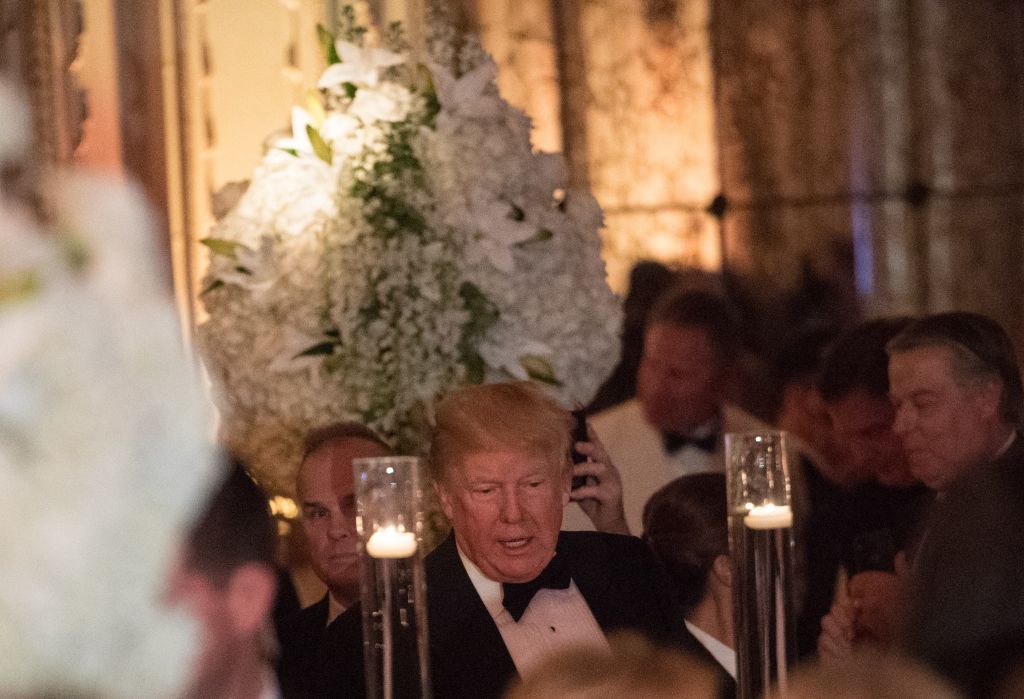 The price of tickets for the New Year's Eve party at President Donald Trump's Mar-a-Lago golf club increased by 14 percent for members following the first year of his presidency.
Members of the club were asked to pay $600 for tickets to the New Year's bash, up from $525 last year. Their guests were asked to pay $750, up 30 percent from the asking price of $575 for the same tickets last year.
Annual membership dues cost $200,000 after doubling at the beginning of last year.
Attendees to the New Year's party included the president's daughter and senior advisor Ivanka Trump and her husband Jared Kushner, who also advises the president. Trump's sons Eric and Donald Jr. were also there with their families as well as Treasury Secretary Steven Mnuchin.
But some commentators have questioned whether it is appropriate for a sitting president to host a party at a club he owns.
Former George W. Bush administration ethics lawyer Richard Painter is concerned it appears people are paying for access to the president and his circle and that Trump's business is profiting from the presidency.
"He can easily be contacted by members of Mar-a-Lago, so people who pay him or pay his company money are getting preferential access," Painter told The Guardian. "If you go to the bar, you run into prominent government officials. So it's lobbying, but it's not lobbying that's going to be disclosed under the Lobbying Disclosure Act."
Read more: Trump's Highlights of 2017 Include Planes, Helicopters…And That Awkward Trudeau Hug: 'What a Year It's Been'
"None of this is covered by criminal bribery statutes but it still looks absolutely terrible," Painter continued.
Trump visits the club regularly and White House aides told The Washington Post on Saturday that Mar-a-Lago's members try to take advantage of the president while he is away from the protection of the West Wing, offering their opinions on policy and of his presidency.
"At Mar-a-Lago, anyone who can get within eyesight changes the game," a former White House official told The Post.
To address some of these concerns a velvet rope was installed during Thanksgiving around the table where Trump eats with his family. Officials told CNN that it is meant to keep members from directly accessing the president.
Guests to the party this year arrived on a red carpet in formal attire—Trump and his youngest son Barron both wore tuxedos—and appeared to confuse the White House press corp with the paparazzi, posing for the cameras.
The menu included Maine Lobster Ravioli, Sliced Tenderloin, and Pan-Seared Sea Bass.