Trump Claims Credit for Dow's Record High, but Investors Hail Smooth Transition, COVID Vaccines
The Dow Jones Industrial Average hit a landmark 30,000 for the first time on Tuesday as trade closed on Wall Street, with investors cheering the expectation of a smooth presidential transition and fresh vaccine hopes.
The S&P 500 is also on course for its best November since 1980.
The General Services Administration (GSA) Administrator Emily Murphy informed President-elect Joe Biden on Monday that his team may begin the formal transition. Murphy's delay in recognizing Biden as the election winner meant his transition team was prohibited from receiving federal money, workspace and information. With the GSA's announcement, the transition can begin in earnest.
This, combined with the news that a number of COVID-19 vaccines seem to be on the not-so-distant horizon, buoyed stocks and left traders straying into riskier assets.
President Donald Trump was quick to claim responsibility for the boost, saying in a one-minute press conference: "That's a sacred number, 30,000. Nobody thought they'd ever see it. That's the 48th time we have broken records during the Trump administration."
The rally is at odds with claims Trump made during the election campaign that a Biden victory would crash stock markets.
Chris Zaccarelli, chief investment officer for Independent Advisor Alliance, said: "A trifecta of good news for markets put investors in the holiday spirit, with multiple vaccines announced in the past two weeks, a market-friendly Treasury Secretary appointment and the removal of election uncertainty pushing the Dow Jones Industrial Average to close above 30,000 for the first time."
Zaccarelli notes that this rally has been driven by a return to more cyclical stocks and a retreat from more defensive technology shares—and runs contrary to the news of rising coronavirus cases and increased lockdown measures across the U.S.
The optimism spread on Wednesday as markets in Europe and Asia were also lifted.
"With the economic data improving, a vaccine on the way and a Biden-led push for more stimulus on the horizon, there are plenty of reasons to be optimistic for the months ahead," said Joshua Mahony from financial trading firm IG.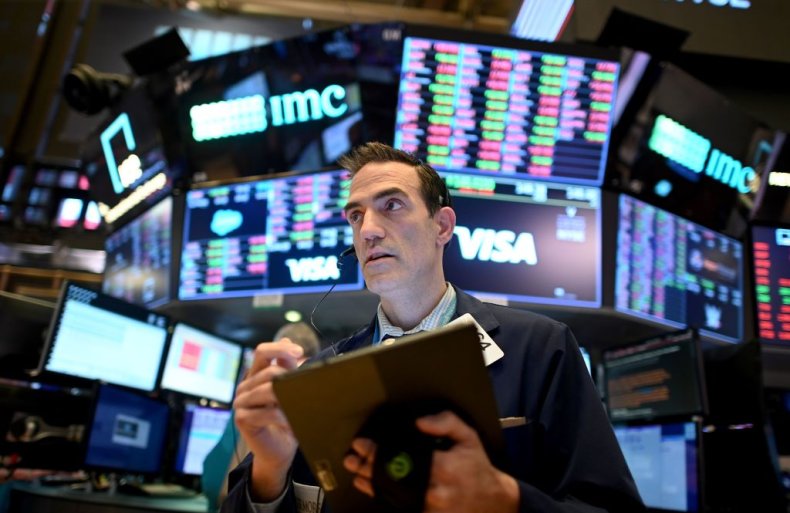 The Dow's 30,000 came 218 trading days after it hit the 29,000 milestone. According to LPL Research, the bounceback was considerably quicker than the one that followed the financial crisis, when the index took 1,460 days to climb from 14,000 points to 15,000.
Ryan Detrick, chief market strategist for LPL, said in an emailed note: "Although 30,000 isn't much different than 29,999, there is something special about those big milestone numbers. This is yet another reminder of how far stocks and the economy have come since the depths of March."