Donald Trump Thinks He Should Be the 'Most Popular Hero in America' After Syria Withdrawal
President Donald Trump in a series of tweets late Saturday said he should be regarded as the "most popular hero in America" for his decision to withdraw U.S. troops from Syria—and claimed to not know a top American official who resigned in protest.
Brett McGurk announced his decision to step down from his post as the U.S. official responsible for U.S. policy in the fight against militant group Islamic State (ISIS) on Friday.
Read More: Trump describes James Mattis as "kind of Democrat" and hints defense secretary could soon leave position
His resignation, he said, was prompted by the president's decision to pull U.S. troops from Syria and followed the exit of Defense Secretary James Mattis.
Trump's decision, announced Wednesday, was met with criticism from senior Republicans, with Senator Lindsey Graham calling the decision a "disaster" and "a stain on the honor of the United States."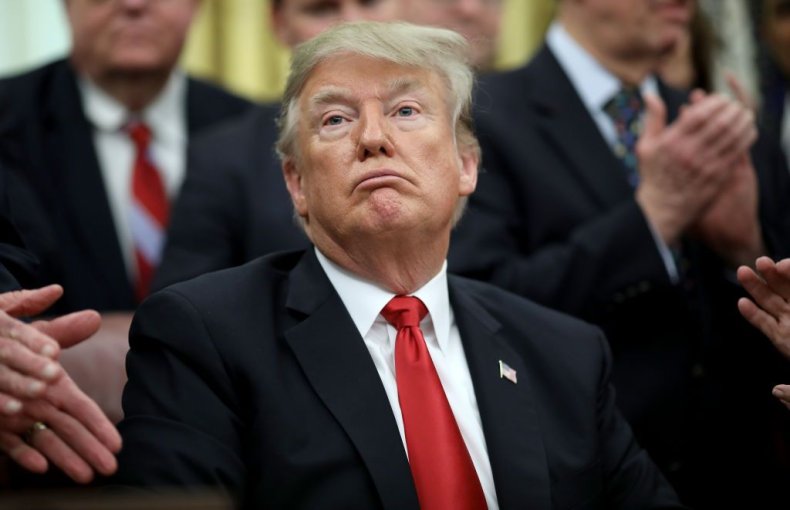 Trump criticized McGurk late Saturday.
"Brett McGurk, who I do not know, was appointed by President Obama in 2015. Was supposed to leave in February but he just resigned prior to leaving. Grandstander?" Trump wrote.
McGurk was reportedly set to leave his position in February, but brought forward his departure in protest at Trump's decision.
Trump went on to again voice criticism of one of his favored targets, the news media.
"If anybody but your favorite President, Donald J. Trump announced that, after decimating ISIS in Syria, we were going to bring our troops back home (happy & healthy), that person would be the most popular hero in America." But the "fake news" media, he wrote, "hit hard."
In a third tweet, the president took credit for promoting Mattis.
"When President Obama ingloriously fired Jim Mattis, I gave him a second chance. Some thought I shouldn't, I thought I should. Interesting relationship-but I also gave all of the resources that he never really had. Allies are very important-but not when they take advantage of U.S.," he wrote.
Mattis was demoted by Obama from his position as head of U.S. Central Command, after differences emerged over Iran policy. In his resignation letter, Mattis had spoken of the importance of the U.S. respecting its allies. Trump has previously berated NATO partners for not boosting their military budgets.