Donald Trump Claims Media Incites 'Professional Protesters' Against Him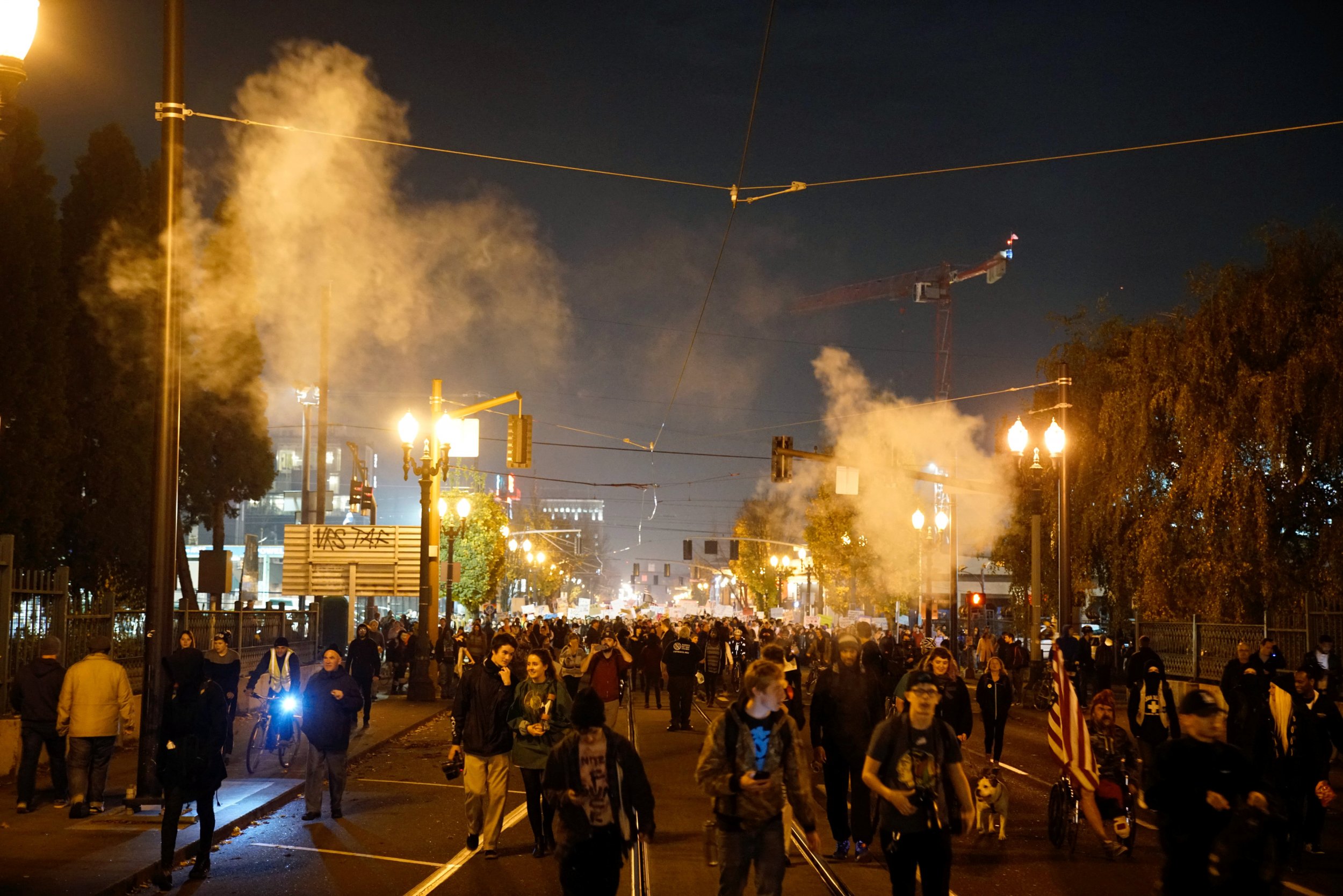 U.S. President-elect Donald Trump responded to activists across the country publicly declaring he is "not [their] president" by accusing them of being "professional protesters."
Thousands of protesters turned out in some of the biggest U.S. cities to voice their opposition to Trump on Thursday, who surprised voters by winning the presidential election this week, despite narrowly losing the popular vote to his rival Hillary Clinton. Protesters in Portland revved themselves into a frenzy, turning violent in what local police called a riot.
Trump posted his response to the manifestations on Twitter, calling them "very unfair," suggesting that those voicing their discontent were not genuine but "professional protesters, incited by the media."
A spokesperson for the Trump campaign was not immediately available to comment on who they believed was sponsoring the protesters, nor why the media would need to incite them if they were professionals.
The tweet also praised the election as "very open and successful" after arguing as late as polling day that the U.S. had "largely a rigged system." According to ABC, Trump broke with modern tradition by rebuffing journalists' requests to report on his movements in the first days since his election win.
Around 10 hours after his tweet, Trump took to social media again, in an apparent attempt to soften his remarks, praising the "small groups of protesters" for their "passion for our great country."