President Donald Trump claimed on Wednesday that Michigan cannot certify its election results due to voter fraud, just hours after the state officially certified its largest county.
"The Great State of Michigan, with votes being far greater than the number of people who voted, cannot certify the election," the president tweeted, adding, "The Democrats cheated big time, and got caught."
Trump's statement comes after Michigan's Wayne County Board of Canvassers voted to certify the county's electoral votes on Tuesday evening.
The ruling overturned a previous deadlock from state Republicans who sought to prevent certification of the county's votes due to alleged voter fraud. Two Republicans on the board cited allegations of improprieties, as some areas of the county showed small disparities in the numbers of votes cast versus numbers of actual voters.
Some Republicans were hoping that these disparities would produce enough votes for Trump to overtake Biden in Michigan, and the president himself tweeted that the country was "proud" of the state's decision.
"Wow! Michigan just refused to certify the election results! Having courage is a beautiful thing. The USA stands proud!," Trump tweeted on Tuesday.
But during a meeting that evening, Wayne County residents angrily stated that the block against certification was an attempt to steal votes from a Black majority in Detroit. After listening to public comments, the decision was unanimously overturned by both Democrats and Republicans.
Detroit Mayor Mike Duggan said he was "glad to see common sense prevailed in the end," after the results were overturned, according to the PBS NewsHour. "Thank you to all those citizens who spoke up so passionately—you made the difference," he added.
While nationwide the results of the election are not yet finalized, the Associated Press projected President-elect Joe Biden to win Michigan's 16 electoral votes.
Biden current holds 50.6 percent of the popular vote while Trump holds 47.9 percent.
But Trump has maintained that the only reason Biden leads in Michigan is due to mass voter fraud. Earlier on Wednesday, Trump falsely tweeted that he had "won" the state.
"In Detroit, there are FAR MORE VOTES THAN PEOPLE. Nothing can be done to cure that giant scam. I win Michigan!," he wrote.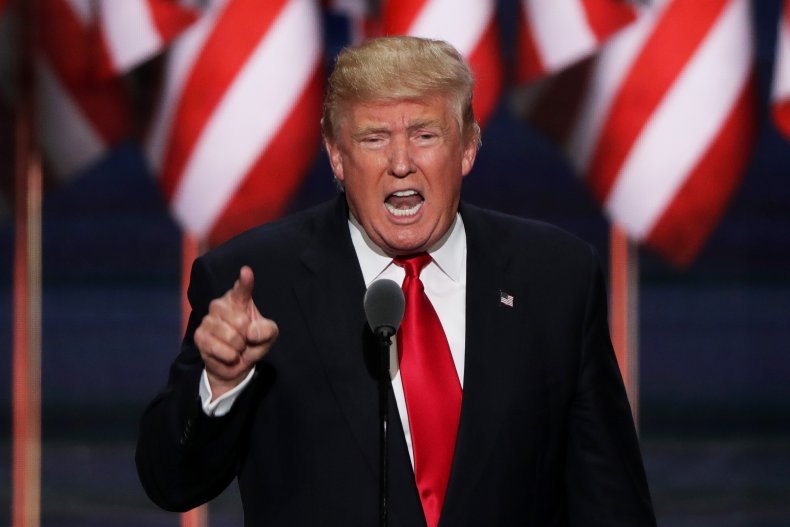 Trump has issued numerous unsubstantiated claims of voter fraud in all of the key states that Biden is projected to win, including Pennsylvania, Arizona, Wisconsin and Georgia, despite election officials across the country stating there is no evidence to back those claims.
In total, Biden is so far projected to have received 290 electoral votes, more than the number necessary to win the election, but Trump has still refused to concede.
The president's behavior has been met with sharp criticism from both sides of the aisle, as some Republicans have called on him to initiate a smooth transition of power, and Biden has called his actions "embarrassing."
"I just think it's an embarrassment, quite frankly.… At the end of the day, you know, it's all going to come to fruition on January 20," Biden said.
On Tuesday, Republican Senate Majority Leader Mitch McConnell vowed that the country would see an "orderly transfer from this administration to the next one," despite the president's current refusal.
Newsweek reached out to Trump's team for additional comment but did not receive a response in time for publication.