As Trump Claims Victory in Ohio, Progressive Democrats' Influence Takes a Hit
As former President Donald Trump celebrated his chosen candidate winning the Ohio Republican primary, progressive democrats were dealt a blow when their candidate lost to a more moderate one.
Democrats and Republicans in Ohio are both vying for seats in the House of Representatives that were left vacant earlier this year. Despite concerns about low voter turnout, the two crowded primaries garnered national attention for being an early indicator of how voters in the swing state of Ohio saw the future of their respective political parties.
Mike Carey's victory in the Republican Party primary was welcome news for Trump, who frequently touts the power of his endorsement. That power was called into question after Susan Wright, the wife of late congressman Ronald Wright, lost in a special election last week despite Trump's backing.
While a blow to Trump's ego, the Texas special election wasn't a true measure of Trump's influence on voters. There were only two Republicans on the ballot, Wright and state Representative Jake Ellzey, and it's rare that voters have to choose between two candidates of the same political party.
Without a Democrat on the ballot, it's possible Democratic voters swayed the election in Ellzey's favor, as it's unlikely many of them would back a Trump-endorsed candidate.
Tuesday's election served as a better indicator of the weight Trump's endorsement carries in primary elections. As president, Trump established a winning record of endorsements, but analysts noted he often backed candidates in open races, which historically are easier to win than challenging an incumbent.
Carey winning in a crowded field could indicate to other candidates running in an open race that Trump's support could help push them over the edge. It also gives Trump added ammunition to lure the party towards him, building the fight to oust those who Trump sees as a threat to his leadership and America First agenda.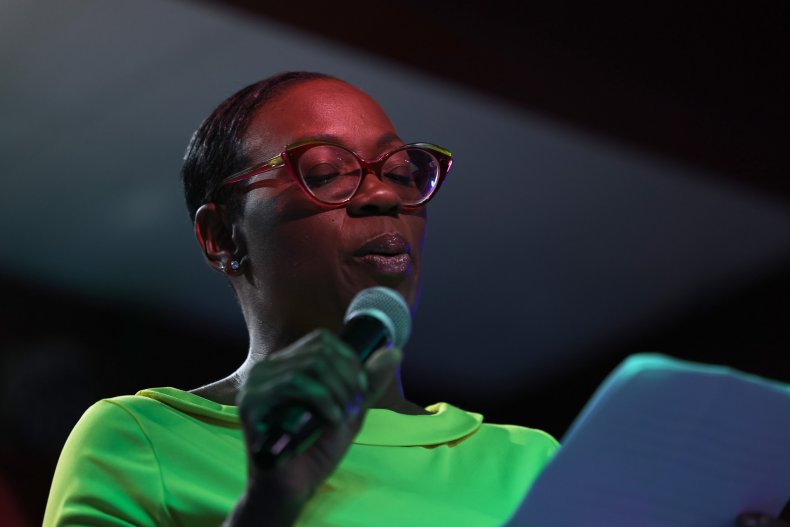 While Republican voters followed Trump, Democratic progressives were dealt a loss on Tuesday when former state Senator Nina Turner lost the Democratic primary to Shontel Brown, a more moderate candidate.
Turner had backing from prominent progressive democrats, including Senator Bernie Sanders and "Squad" members, Representatives Ayanna Pressley, Ilhan Omar, Alexandria Ocasio-Cortez and Rashida Tlaib.
Still a minority in the Democratic wing of Congress, progressives have used candidates' election victories to push their more moderate colleagues farther left. An advocate of medicare-for-all and free public college education, Turner's loss could hurt progressives' ability to persuade the rest of the party that the once-fringe policies should become mainstream.
Having Turner on the ballot in November would have also likely been advantageous for the progressive agenda in the future. In a solidly blue congressional district, odds are good that whoever wins the Democratic primary will win in the November election and Turner could have been a great ally to progressives in the House.
Despite disappointment that Turner wasn't victorious, it's unlikely that her loss will curtail efforts to fight for progressive policies. Democratic progressives helped deliver the White House for President Joe Biden and have committed to holding the administration accountable for delivering for progressives.
But, moderates in the party could use Brown's victory on Tuesday to back up the argument that voters want to maintain the status quo in the Democratic party.