President Donald Trump doubled-down on his decision to retweet an unfounded conspiracy theory following the death of financier Jeffrey Epstein over the weekend, which suggested that the Clintons were behind it.
"That was a retweet, that wasn't from me," Trump told reporters on Tuesday. He then argued that Terrence K. Williams, who wrote the original tweet, was a reliable source.
"He's a man who has half a million followers," the president pointed out, suggesting that the size of a person's audience somehow gives them greater credibility. "The retweet was from somebody that's a very respected conservative pundit, so I think it was fine," he insisted.
Williams is a comedian, actor and commentator who has appeared on Fox News in the past. After Trump's Tuesday comments, Williams posted a video of the president making the remarks to Twitter and wrote: "Thank you @realDonaldTrump for the kind words. They are going crazy over a retweet because they have nothing else to complain about since the Russia HOAX is over!" He added: "I can't wait to meet you Mr. President."
Trump has been slammed by pundits and critics from across the political spectrum for amplifying the #ClintonBodyCount conspiracy theory. Former President Bill Clinton and his wife, former Secretary of State Hillary Clinton, who ran unsuccessfully against Trump in 2016, have been plagued for years by unfounded rumors that they have been behind multiple deaths of aides and associates.
Conservative columnist Jennifer Rubin wrote a column for The Washington Post, slamming the president's retweet as "insane conspiracy-mongering." Rubin added that Trump "feeds conspiracy theories all the time, some of which are the source of inspiration or reaffirmation for violent extremists."
Andrew Eggar, who writes for the conservative website The Bulwark, also criticized Trump's retweet.
"Whatever happens, the correct explanation for it is not which explanation is likeliest or most supported by the evidence, but whichever one is best for him or worse for his enemies," Eggar wrote. "This outlook is helpful for a few things: sowing national chaos and confusion, whipping up his supporters, demoralizing his enemies."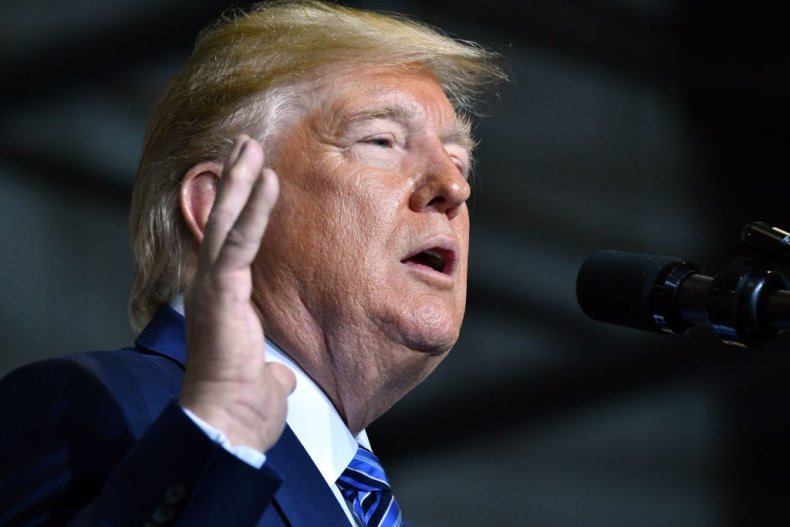 Epstein, who was being charged with sex trafficking minors, was formerly viewed as a respected businessman. His associates included some of the world's most renowned scientists, politicians and leaders, including the Clintons and Trump. Conspiracy theorists have suggested that the Clintons, Trump or other powerful individuals got to Epstein, either killing him or convincing him to kill himself.
Although the circumstances leading to Epstein's death are being investigated, officials have said that he hung himself with the sheets in his jail cell. The former financier reportedly attempted suicide a couple weeks ago, and was placed on temporary suicide watch. However, Epstein no longer on suicide watch at the time of his death.
If you have suicidal thoughts, confidential help is available for free at the National Suicide Prevention Lifeline. Call 1-800-273-8255. The line is available 24 hours, every day.