WikiLeaks Offers $100K Reward for Trump-Comey 'Tapes'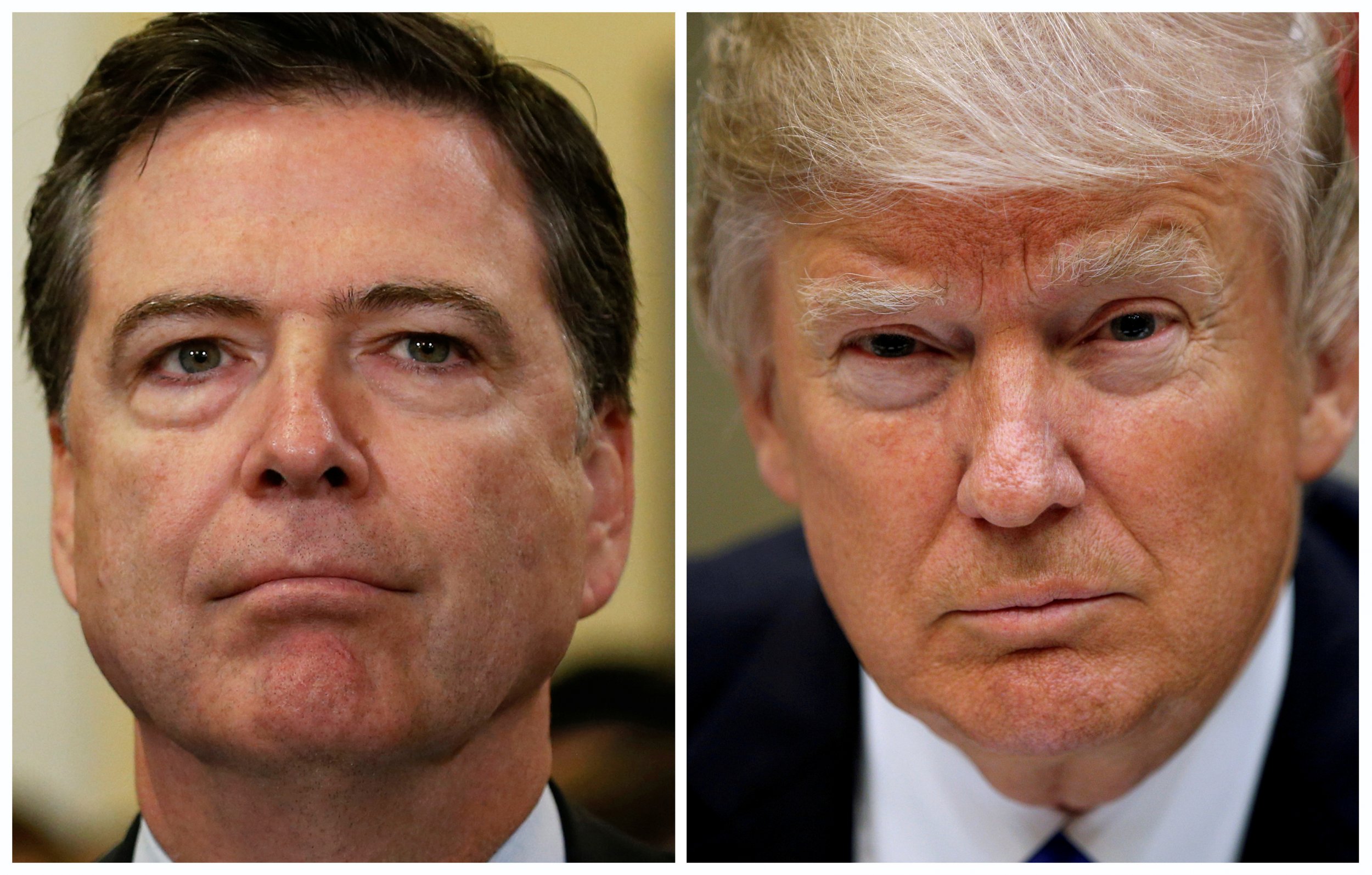 WikiLeaks announced Friday it is prepared to pay $100,000 for any tapes of conversations between President Donald Trump and former FBI Director James Comey. The message was sent out from its Twitter account just hours after Trump sent out his own tweet apparently warning Comey not to leak information to the media because of tapes he has of their meetings.
Related: FBI Agents Were Fed Up With Comey? Simply Not True
"James Comey better hope that there are no 'tapes' of our conversations before he starts leaking to the press!" he wrote.
Asked whether Trump had taped conversations with Comey during his daily press briefing, White House Press Secretary Sean Spicer said: "The president has nothing further to add on that," Spicer added that Trump's tweet was not intended as a threat.
Trump fired Comey Tuesday in the midst of the FBI director leading an investigation into alleged collusion between the Trump presidential election campaign and Russia.
In a letter terminating his employment, Trump wrote that Comey had reassured him on three separate occasions, including once over dinner, that he was not under investigation. Since then, however, Comey's associates have been quoted as saying that no such guidance was ever given.
"It is essential that we find new leadership for the FBI that restores public trust and confidence in its vital law enforcement mission," Trump wrote in a letter to Comey Tuesday night. "I wish you the best of luck in your future endeavors."
The White House initially said Comey was dismissed due to his handling of the investigation into Hillary Clinton's emails, Trump, however, has since altered that narrative.
Speaking to NBC News Thursday, Trump suggested the Russia investigation was very much on his mind when he made the call on Comey.
"And, in fact, when I decided to just do it, I said to myself, I said: 'You know, this Russia thing with Trump and Russia is a made up story, it's an excuse by the Democrats for having lost an election that they should've won,'" he said.
In an early morning Twitter stream Friday, Trump defended his team against allegations that they had misled the media and public about the chain of events that led to Comey's dismissal three years into a 10-year term.
"As a very active president with lots of things happening, it is not possible for my surrogates to stand at podium with perfect accuracy!" he wrote. "Maybe the best thing to do would be to cancel all future "press briefings" and hand out written responses for the sake of accuracy???"
The White House has also denied reports that Trump repeatedly requested loyalty from Comey during that dinner between the two in January.