Donald Trump Is 'Concerned' About Joe Biden Because He's the 'Best Prepared' Candidate, Says Former RNC Chair
Former Republican National Committee chair Michael Steele said President Donald Trump is already "concerned" about the challenge former Vice President Joe Biden will pose now that he has officially launched his 2020 campaign for the Democratic Party's presidential nomination.
Steele appeared along with several other guests on MSNBC Thursday morning to share some perspective on Biden's official campaign kick-off. Affirming that he believes the president is most worried about Biden as a political opponent, the former RNC chair and political commentator warned that there would be "a lot of breast-beating and ugly tweets." Steele referred to Trump's early morning Twitter posts targeting Biden, saying it "belies the fact he's concerned."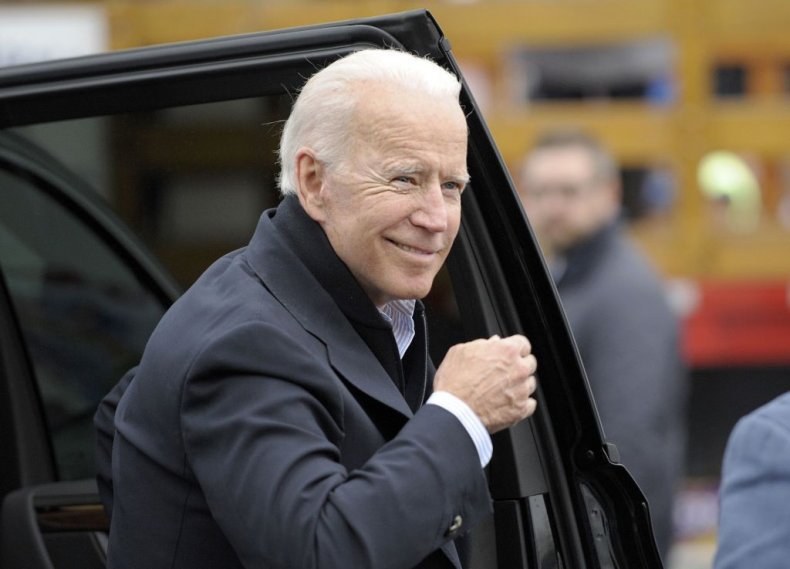 "Joe, in my estimation of the candidates at the table at the moment, is the best prepared to actually go after Trump in a mature, sophisticated way without having to get in the gutter," Steele continued.
"The president responded to that immediately, and that should tell you everything that's ahead for this president in terms of having to deal with a Joe Biden versus many of the others in the campaign," he said.
In his morning response to Biden's announcement, Trump tweeted out : "Welcome to the race Sleepy Joe. I only hope you have the intelligence, long in doubt, to wage a successful primary campaign. It will be nasty - you will be dealing with people who truly have some very sick & demented ideas. But if you make it, I will see you at the Starting Gate! [sic]"
The president also re-tweeted current RNC Chair Ronna McDaniel who attacked the economic record of both Biden and former President Barack Obama.
"If Joe Biden wants to keep score: In 8 years, Biden & Obama had a net loss of 193,000 manufacturing jobs. In just over 2 years, @realDonaldTrump has created 453,000 manufacturing jobs. Don't let Biden take us backwards! [sic]" she wrote.
Although Obama's administration did oversee a net loss in manufacturing jobs as McDaniel asserted, the U.S. actually gained 11.3 million new jobs overall when taking other sectors into account. While this number was lower than some predecessors, such as Democratic President Bill Clinton and Republican President Ronald Reagan, it was far higher than the administration of Republican President George W. Bush, who left office with a net gain of just 1.3 million jobs. As of the end of 2018, Trump's administration had created about 4.7 million jobs.
Among Democratic candidates who have announced their 2020 intentions, Biden is currently the frontrunner according to most national polls. An average of recent poll results compiled by Real Clear Politics currently shows Biden leading the crowded field of contenders with 29.3 percent, trailed by Independent Senator Bernie Sanders of Vermont, who has 23 percent. A Fox News poll from last month showed that Biden would beat Trump, 47 percent to 40 percent if they were competing head-to-head.