Trump Condemned Over 'Blatantly False' Claim Hurricane Maria Response Was 'Incredible Success'
President Donald Trump faces widespread backlash after he called his government's response to the devastation wrought by Hurricane Maria on Puerto Rico an "incredible, unsung success."
In Puerto Rico, where nearly 3,000 people died as a result of the disaster, the president's comments could only be seen as "insult to injury," San Juan Mayor Carmen Yulín Cruz told CNN.
"This is a stain on his presidency," the mayor said. "He says he's done a good job when 3,000 people have died? God bless us all if this man continues on this path."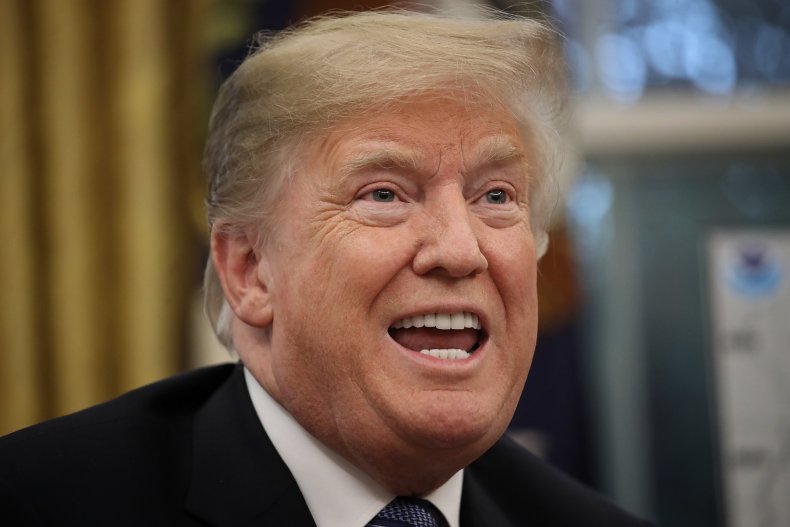 Senate Minority Leader Chuck Schumer also weighed in, calling Trump's comments "offensive, hurtful and blatantly false," in a Twitter statement.
"Nearly 3,000 of our fellow citizens died in Puerto Rico following Hurricane Maria. That is the complete opposite of 'success,'" Schumer said.
Democratic Senator Bernie Sanders of Vermont echoed the sentiment, stating: "Nearly 3,000 people died. That is not a success. That is a tragedy and a disgrace."
Read More: Trump says Hurricane Florence is 'Tremendously big, tremendously wet'
Meanwhile, Democratic Representative Jaoquin Castro of Texas told CNN's The Situation Room that the president's statement was an "insult to humanity."
The president had made the comments in the Oval Office during a briefing with Federal Emergency Management Agency chief Brock Long on the country's efforts to prepare for Hurricane Florence.
Asked what takeaways the Trump administration had from having to face natural disasters such as Hurricane Harvey, Hurricane Irma and Hurricane Maria, Trump said: "The job that FEMA and law enforcement and everybody did, working along with the Governor in Puerto Rico, I think was tremendous.
"I think Puerto Rico was an incredible, unsung success. Texas, we had been given A-plusses for. Florida, we've been given A-plusses for."
Trump said, he thought "in a certain way, the best job we did was Puerto Rico," but "nobody would understand that."
Indeed, the Trump administration's response to the devastation in Puerto Rico was roundly criticized as being slow and largely inadequate.
The island's Governor, Ricardo Rossello, said in a statement on Tuesday evening that Hurricane Maria was the "worst natural disaster in our modern history. Our basic infrastructure was devastated, thousands of our people lost their lives and many others still struggle."
The island was only restored to full power last month, 11 months after the disaster struck.
And a recent study by the George Washington University's Milken Institute of Public Health found that Puerto Rico saw an 8 percent drop in its population in the hurricane's wake, with many others dying as a result of poor health care and limited access to other services.
Despite all that, Trump maintained that "Puerto Rico was incredibly successful."
"Puerto Rico was, actually, our toughest one of all because it's an island—you can't truck things onto it. Everything is by boat," he said.
The Trump administration is now facing yet another test of its emergency response capabilities as Hurricane Florence approaches the East Coast of the United States.
The president and Long issued a warning to coastal residents of North Carolina, South Carolina and Virginia to adhere to evacuation orders as the storm closes in.