Trump Calls White Nationalist Symbols 'Beautiful,' Part of 'History and Culture of Our Great Country'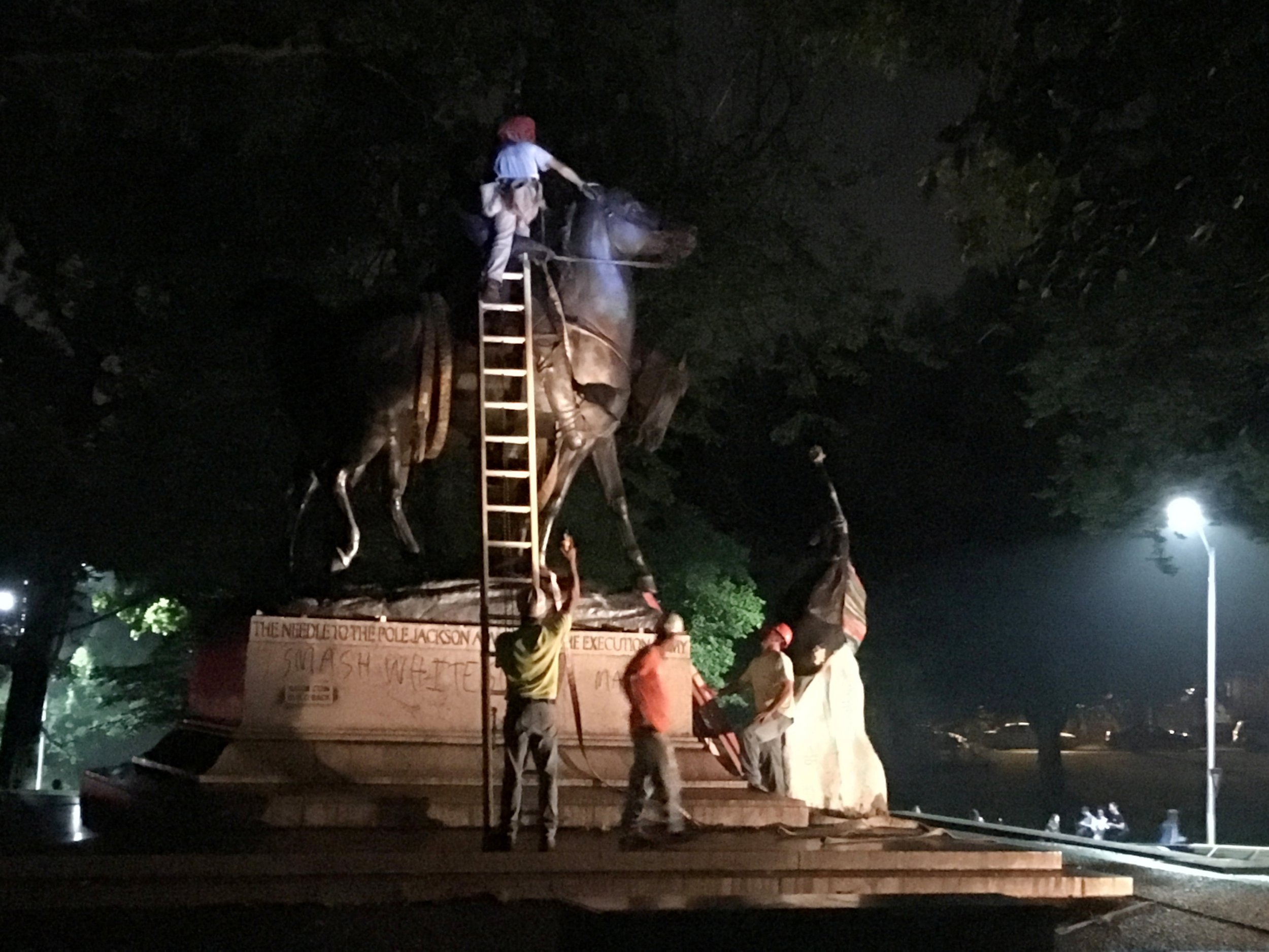 President Donald Trump took to Twitter Thursday to double down on his comments about this past weekend's violence in Charlottesville, Virginia, and criticize the removal of Confederate statues, describing the monuments as "beautiful." A white supremacist rally that took place in the city over the removal of a bronze statue of Gen. Robert E. Lee ended in violence, and led to the death of Heather Heyer, killed by a man driving a car into a group of counter-protesters.
Related: Where do Confederate statues go after they're removed?
On Tuesday, Trump held an impromptu press conference in which he claimed that those protesting the rally bore as much responsibility for the violence as the white supremacists and neo-Nazis. He also criticized the removal of Confederate statues, questioning whether monuments to former presidents George Washington and Thomas Jefferson—who both owned slaves—would be next. He returned to that theme Thursday.
"Sad to see the history and culture of our great country being ripped apart with the removal of our beautiful statues and monuments," Trump said in a series of tweets. "You can't change history, but you can learn from it. Robert E Lee, Stonewall Jackson—who's next, Washington, Jefferson? So foolish! Also the beauty that is being taken out of our cities, towns and parks will be greatly missed and never able to be comparably replaced!"
While Washington and Jefferson owned slaves, many have pointed out that the Confederacy fought to preserve slave holding and white supremacy during the Civil War, which happened several decades after both men had died. Rather than celebrating Southern heritage in its aftermath, many of the monuments were built during the Jim Crow era and in reaction to the Civil Rights movement.
In the wake of the violence in Charlottesville, several cities have acted to remove Confederate monuments. In Baltimore, four monuments were quietly taken down Wednesday in the early hours, while in Durham, North Carolina, protesters took matters into their own hands by pulling down a statue of a Confederate soldier on Monday.