If Trump Contests Election Results Sanders Says Democrats Will 'Make Sure He is Evicted From Office'
Bernie Sanders said Democrats will "evict" President Donald Trump from office if he loses the election and refuses to cede power.
Speaking on Real Time With Bill Maher on Friday night, Sanders said Democrats would make sure Trump goes and hinted at a "number of plans" to make this happen.
Sanders remained tight-lipped about the details of the plans, even when pressed by Maher. Sanders said the country was dealing with a host of problems but he had never considered a President refusing to leave office were they to lose the election.
"Never in a million years did I think I'd have to give a speech about what we'd do if a president refuses to leave office if he loses," Sanders said. "I never, never thought I would have to give that speech, but that is where we are today."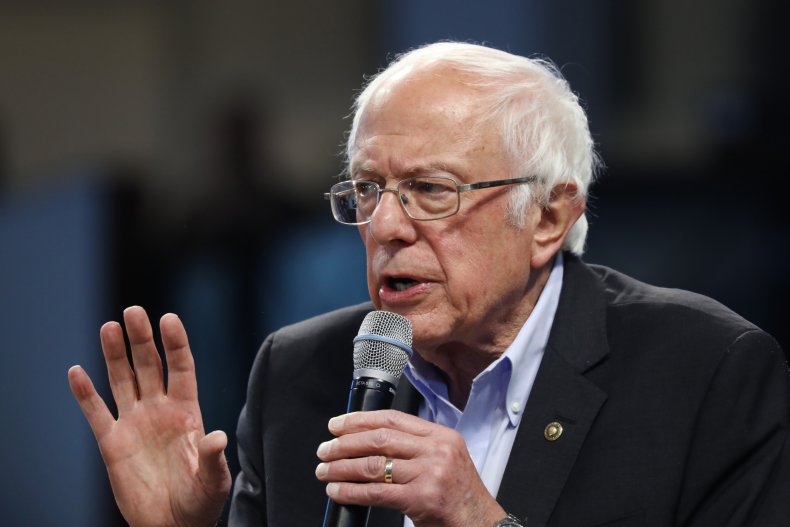 He told Maher that people needed to hear what Trump was saying and claiming that if they lost the election it was because it was rigged.
"Listen to what Trump is saying, don't brush it off, listen to what he is saying... if we win, that's great and if we lose, we really didn't lose because it's rigged," the Vermont senator said.
Mediaite reported that Maher referenced his past questioning of Democrats on what the plan is if Trump doesn't leave office, and reiterated that he only hears a "wish" from Democrats, not a plan.
"There are things we have to do now to make sure that Biden wins," Sanders said. "And if Trump attempts to stay in office after losing, there will be a number of plans out there to make sure that he is evicted from office. But right now in the next five weeks our job is to defeat him and defeat him badly."
Maher also questioned Sanders on what Republican senators will do. Sanders expressed hope that "some" of them will have the courage to stand up to the president, while some won't.
Reuters previously reported that Democratic presidential candidate Joe Biden said that if Trump refuses to leave office, he is convinced the military would escort him out. Biden had said recent comments by former senior military officials criticizing Trump's response to protests over incidents of police brutality made him confident the U.S. military would intervene if Trump refused to accept the election results.
"I'm absolutely convinced they will escort him from the White House with great dispatch," Biden said.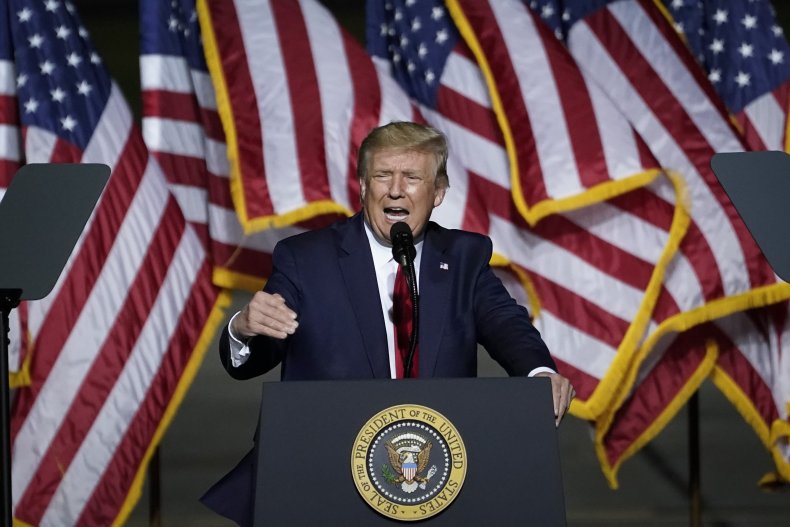 New polling data has revealed that Trump's average approval rating boost has trailed off over the past few weeks with less than six weeks to go until election day,
According to FiveThirtyEight's presidential approval rating tracker, Trump's average approval rating has stagnated at around 43 percent since the start of this month after a brief pre-election climb.
The commander-in-chief's average approval rating hit an election cycle nadir in July as it hovered at little more than 40 percent. But by early September, Trump had lifted his approval rating to 43.5 percent.
The president's approval rating stands at 43.1 percent, putting it roughly in-line with his average popularity rating through much of 2019.
By comparison, 53 percent of voters disapprove of the president's record in office on average, down from a ranking of 56.4 percent on June 30, according to the FiveThirtyEight tracker.
One poll of 1,000 likely voters, conducted by Emerson College between September 22 and 23, found a slim 4-point gap between Trump's approval and disapproval ratings, with 50 percent unhappy with his record in office and 46 percent approving.
Another survey released by YouGov on Thursday said the president's net disapproval rating was slightly larger. Forty-five percent of voters told the pollster they either "strongly" or "somewhat" approved of Trump's handling of the presidency, while 51 percent said they disapproved.
A rolling election forecast published by The Economist estimates that Trump has a roughly one in seven chance of winning the electoral college on November 3, but less than one in 20 odds of bagging the popular vote.
Another forecast model from FiveThirtyEight says that Democratic nominee Joe Biden is "favored" to win the 2020 election. Its 40,000 simulations of polling day heavily favor the challenger, but a sample of 100 outcomes still shows Trump winning almost a quarter (22 percent) of the races.
There is still potential for the president's poll ratings to improve or slump further ahead of election night, with three head-to-head debates with Biden likely to have some impact on swing voters.
The first presidential debate, moderated by Chris Wallace of Fox News, is slated to get underway next Tuesday, and will be followed by a vice presidential debate on October 7. The second presidential debate, hosted by C-Span, will take place on October 15, a week before the last debate hosted by NBC News goes live on October 22.