President Trump Says All of the More Than 20 Million Job Lost to COVID-19 'Will Be Back Very Soon'
President Donald Trump, during a call-in to Fox & Friends, said that despite unemployment figures showing more than 20 million American lost their jobs in April, Trump says that the economy will recover quickly.
"Next year, we're going to have one of the best years we've ever had," he told Fox. "We created the best economy in the history of the world. We were blowing away China, we were blowing away everyone. Those jobs will all be back and be back very soon. People are ready to go."
Nationwide the unemployment rate is 14.7 percent, compared with 3.6 percent in the same month last year.
"Even the Democrats aren't blaming me for that," Trump said, saying that there was no other option.
The coronavirus has caused unemployment benefit applications to soar since mid-March, rising jobless claims to around 33.3 million, or roughly 20 percent of the workforce.
In a wide-ranging discussion on Friday morning, Trump also discussed the Michael Flynn case, the response to COVID-19 and the murder of a black man, being shot in a rich neighborhood. He has called the allegations against his first national security adviser Michael Flynn a "total hoax" after the Department of Justice dropped its criminal case.
"These are dirty politicians and dirty cops and hopefully, they're going to pay a price in the near future," Trump said.
He hinted that releases in the coming days will highlight how much the previous Obama administration knew of the alleged impropriety, calling the actions of Obama's administration an act of "treason."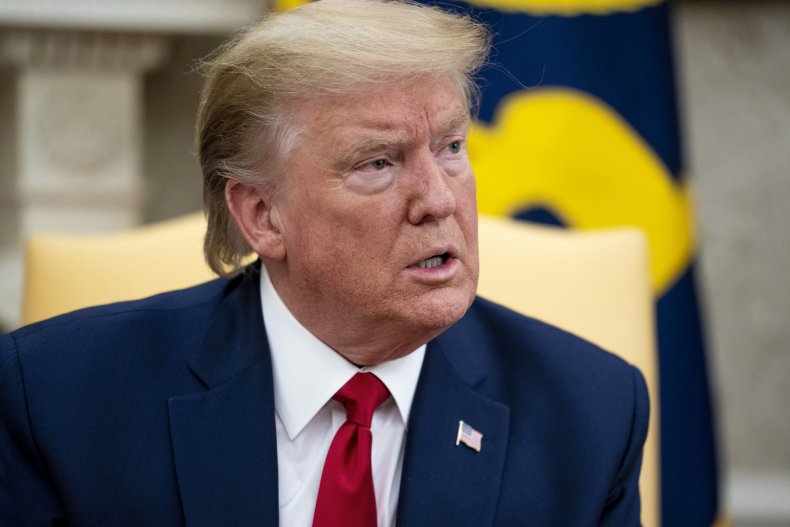 "There's more to come... especially relating to President Obama," he said.
He said that we will find out exactly what President Obama and Vice-President Biden knew about the entire issue when reports come out in the media in coming weeks.
Trump already credited his presidency as the reason corruption is falling and he is the one person "draining the swamp" of top tier officials.
"We are going to put this down as one of our greatest achievements. The top [of the FBI] was crooked."
The U.S. now has around a third of the total reported COVID-19 cases, with around 1.3 million confirmed cases of around 3.8 million total cases.
The COVID-19 death toll passed 75,000 in the U.S. on May 8, the highest total globally, over twice the U.K., with just over 30,000 deaths. Trump's personal valet tested positive with COVID-19 in recent days, prompting all White House staff to receive daily tests to limit the spread of the virus.
"I get tested a lot, that's for sure," Trump said.
The announcement of President Trump appearing on Fox News is slightly surprising given his recent outrage about the network's recent coverage.
"@FoxNews just doesn't get what's happening! They are being fed Democrat talking points, and they play them without hesitation or research," he tweeted on April 23.
"Even the Radical Left Do Nothing Democrats laughed at the Fox suggestion. No respect for the people running @FoxNews. But Fox keeps on plugging to try and become politically correct."
It is unclear what the motivating reason for the tweets were, but an advertisement paid for by a group of anti-Trump Republicans was about to begin running.
He finished his thread by saying that he was looking for a different news network to watch: "The people who are watching @FoxNews, in record numbers (thank you President Trump), are angry. They want an alternative now. So do I!," he posted.