'Trump Before Country,' Conservative CNN Host Slams Republicans for Blind Loyalty to President
Conservative CNN host S.E. Cupp lit into Republican lawmakers on her Saturday evening television program, calling them out for putting their loyalty to President Donald Trump before the country and their own integrity.
In a segment of her program S. E. Cupp Unfiltered, the Republican pundit criticized the apparent unwillingness of GOP politicians to even admit the possibility that Trump could be a criminal. Cupp made the comments in regards to Trump's former lawyer and "fixer" Michael Cohen's explosive testimony last week, in which he alleged the president was complicit in crimes and shady dealings. Although Cupp said she had her own misgivings about the veracity of Cohen's testimony, since he has been convicted of lying to Congress, she said many of his assertions were corroborated by the work of journalists and investigators.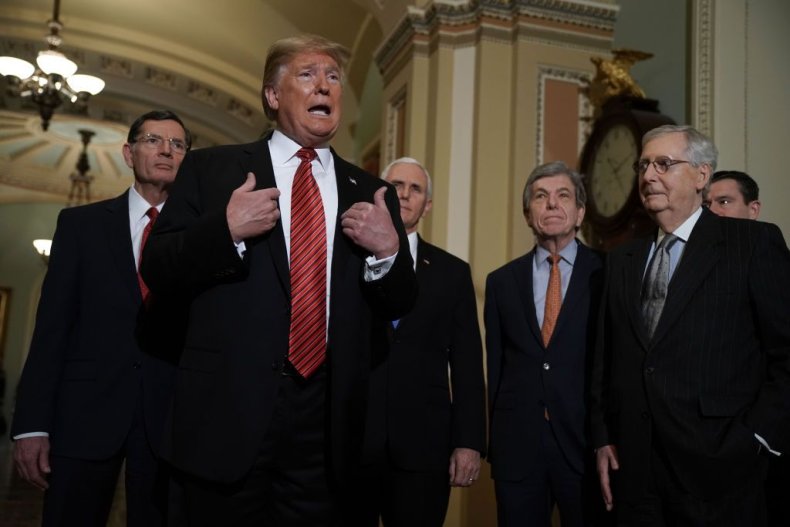 "The Republicans in that hearing didn't seem fazed by any of these revelations, not one bit," Cupp said. Pointing out that the conservative lawmakers simply attacked Cohen throughout his testimony, she asked: "Where is the curiosity in the GOP?"
"I expect Republicans to be skeptical of claims against the president. I expect them to be suspicious of Cohen. He's a shady dirty guy," Cupp said. "But so is the president," she pointed out. The pundit concluded that it is "appalling" that Republicans "do not seem the least bit curious" about whether Trump colluded with Russia or broke campaign finance laws.
"These Republican lawmakers have decided to put one man, Donald Trump, before everything else," she said. "Trump before country. Trump before the office of the president. Trump before their own party's integrity. But when Trump is long gone, what will they be left with?"
Cohen was convicted and sentenced to three years in prison last year on charges of tax evasion, financial fraud and campaign finance violations. Last Wednesday, the disbarred lawyer, who had worked for Trump for a decade, slammed his former employer as a racist, a con-man and possibly a criminal. While Democrats on the House Committee on Oversight and Reform asked pertinent questions to further the ongoing probe into the president's potentially illegal actions, Republicans repeatedly attacked Cohen's credibility throughout the hearing.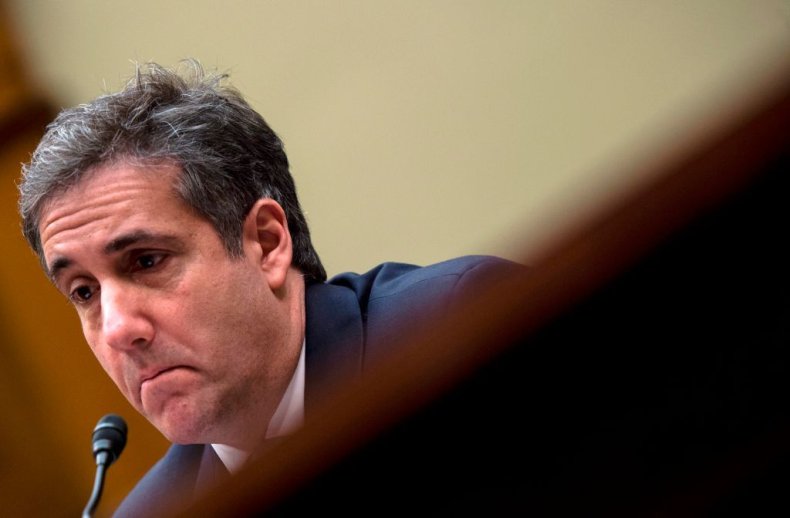 "I am ashamed of my weakness and my misplaced loyalty—of the things I did for Mr. Trump in an effort to protect and promote him," Cohen said in prepared remarks. "I am ashamed that I chose to take part in concealing Mr. Trump's illicit acts rather than listening to my own conscience. I am ashamed because I know what Mr. Trump is. He is a racist. He is a con man. And he is a cheat."
Trump responded to his former lawyer's comments by saying Cohen "lied a lot." He also claimed that Democrats purposefully scheduled the hearing to coincide with his North Korea summit in Vietnam as a political distraction. "I think having a fake hearing like that and having it in the middle of this very important summit is really a terrible thing," he said.