Trump 'Criminal Conspiracy' to Attempt 'Coup' Merits Indictment: Conway
Conservative lawyer George Conway said former President Donald Trump engaged in "criminal conspiracy" on CNN Sunday morning.
Congress has spent months investigating the events surrounding the violent January 6, 2021 U.S. Capitol riot, when a group of Trump supporters broke into the federal legislative building in an attempt to block the certification of the electoral college count motivated by unfounded claims that Trump only lost the 2020 presidential election to Joe Biden due to widespread voter fraud. The House select committee investigating the riot plans to televise its hearings this week.
Conway, a Republican who has emerged as a vocal Trump critic, explained how the committee can successfully make their case that Trump incited the violence during a panel on CNN's State of the Union.
He said the committee does not need "any new bombshells" to successfully make their case in response to a clip showing Representative Jaime Raskin, a Maryland Democrat, saying the goal of the panel is to strengthen democracy, not to see Trump go to jail.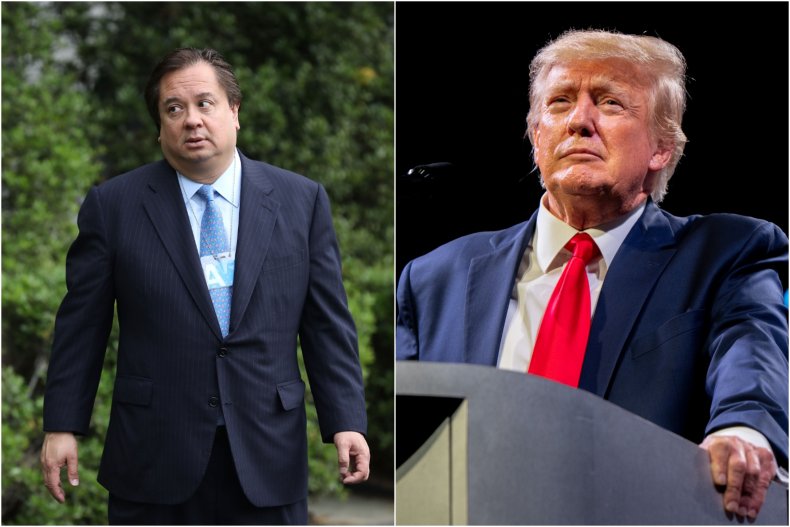 "I think they need to lay out the things that we have seen come out over the past 17 months and lay it out in an orderly and compelling fashion," Conway said.
Responding to the clip of Raskin, he pushed back against the claim the committee should not necessarily aim for the criminal prosecution of Trump because he believes Trump engaged in a "criminal conspiracy" to try the thwart the peaceful transition of power.
"This was an attempted coup. This was an attempt to overthrow democracy. It was an attempt to stop, dead in its tracks on January 6, the peaceful transition of power. And that is a coup," Conway said. "It was a criminal conspiracy—a multi-faceted criminal conspiracy led by the president of the United States to stop by whatever means necessary the proper counting of the electoral votes."
Other legal experts in recent days have also said the former president could face indictment for his alleged role in inciting the riot. Former Attorney General Eric Holder said during a Friday interview on Real Time with Bill Maher that Trump should be indicted, adding that other high-level Trump administration officials could also be indicted.
"You've got him on tape saying find me 11,780 votes," Holder said. "That one is close to a layup, it seems to me. He referred to a recording showing that Trump pressuring Georgia Secretary of State Brad Raffensperger to find the number of votes needed to close the narrow gap between him and President Joe Biden.
Newsweek reached out to Trump's office for comment.