GOP Ga. Lt. Gov. 'Disappointed' by Trump's 'Inappropriate' Call to Change Election Results
Georgia's Lieutenant Governor Geoff Duncan, a Republican, expressed his disappointment and said it was "inappropriate" for President Donald Trump to call Georgia's Secretary of State Brad Raffensperger and urge him to change the state's election results.
Trump spoke with Raffensperger, a Republican, for about an hour on Saturday, urging him to "find" enough votes to overturn President-elect Joe Biden's win in Georgia, The Washington Post first reported on Sunday. During the call, Trump pushed numerous debunked conspiracy theories and other misinformation about Georgia's election results as Raffensperger calmly explained that the president's "data" is "wrong." Georgia already carried out three recounts, including a hand recount, to certify that its results are accurate and that Biden won by a narrow margin of just under 12,000 votes.
"I was disappointed. I was disappointed at the tone, at the intent, at the questioning," Duncan told CNN on Monday morning, discussing Trump's call with Raffensperger.
"I can't imagine anybody on his staff encouraging that call, or not giving him the advice to hang up and move on to the next subject," the Republican official added.
Duncan warned that the call "certainly didn't help" the current effort to elect GOP incumbent senators Kelly Loeffler and David Perdue, who are in the midst of a heated runoff campaign against Democratic challengers Raphael Warnock and Jon Ossoff. He said he wished the president and other Republicans would focus on electing the GOP lawmakers instead of grievances over Trump's loss.
"I am 100 percent certified to tell you that it was inappropriate," Duncan said, noting that the president's remarks were "based on misinformation" and "theories that have been debunked and disproved over the course of the last 10 weeks."
Newsweek reached out to the White House and the Trump campaign for comment but they did not immediately respond.
Trump and his loyalist supporters continue to push unfounded conspiracy theories, claiming without evidence that Biden won the election through widespread voter fraud. More than 50 legal challenges brought by Trump and his supporters have failed in state and federal courts.
Even judges appointed by Trump and other Republicans have ruled against the president, with some noting that no evidence has been provided to back the extraordinary allegations. It's unclear whether Trump legitimately believes the misinformation he continues to push or is simply using the conspiracy theories to rally his base of supporters.
"So look. All I want to do is this. I just want to find 11,780 votes, which is one more than we have. Because we won the state," Trump told Raffensperger on Saturday. The audio of the call has been published in full online by The Washington Post.
"So what are we going to do here, folks? I only need 11,000 votes. Fellas, I need 11,000 votes. Give me a break," Trump added in his conversation with the Georgia official.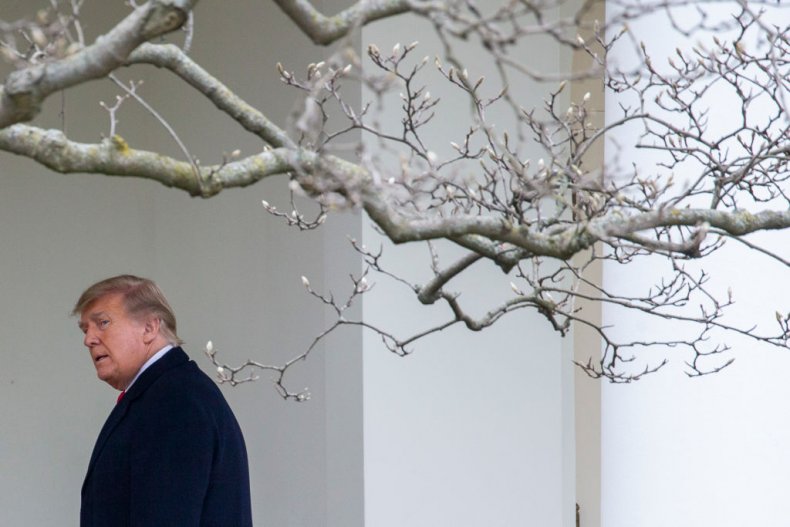 Although Raffensperger and his family voted for Trump and donated to his presidential campaign, the president previously referred to the Republican official as an "enemy of the people" for declining to interfere and change Georgia's results. Trump has also publicly attacked Georgia's other GOP elected officials, including Governor Brian Kemp—who he endorsed in 2018.
A number of lawmakers criticized Trump's weekend call with Raffensperger.
"One of the things I think that everyone has said is that this call was not a helpful call," GOP Senator Marsha Blackburn of Tennessee told Fox News on Monday morning.
"I absolutely think it's an impeachable offense, and if it was up to me, there would be articles on the floor quite quickly, but he, I mean, he is trying to—he is attacking our very election. He's attacking our very election," Representative Alexandria Ocasio-Cortez, a New York Democrat, told reporters on Sunday.