Trump Critics Mail Bombs Latest: Live Updates as Joe Biden, Robert De Niro Targeted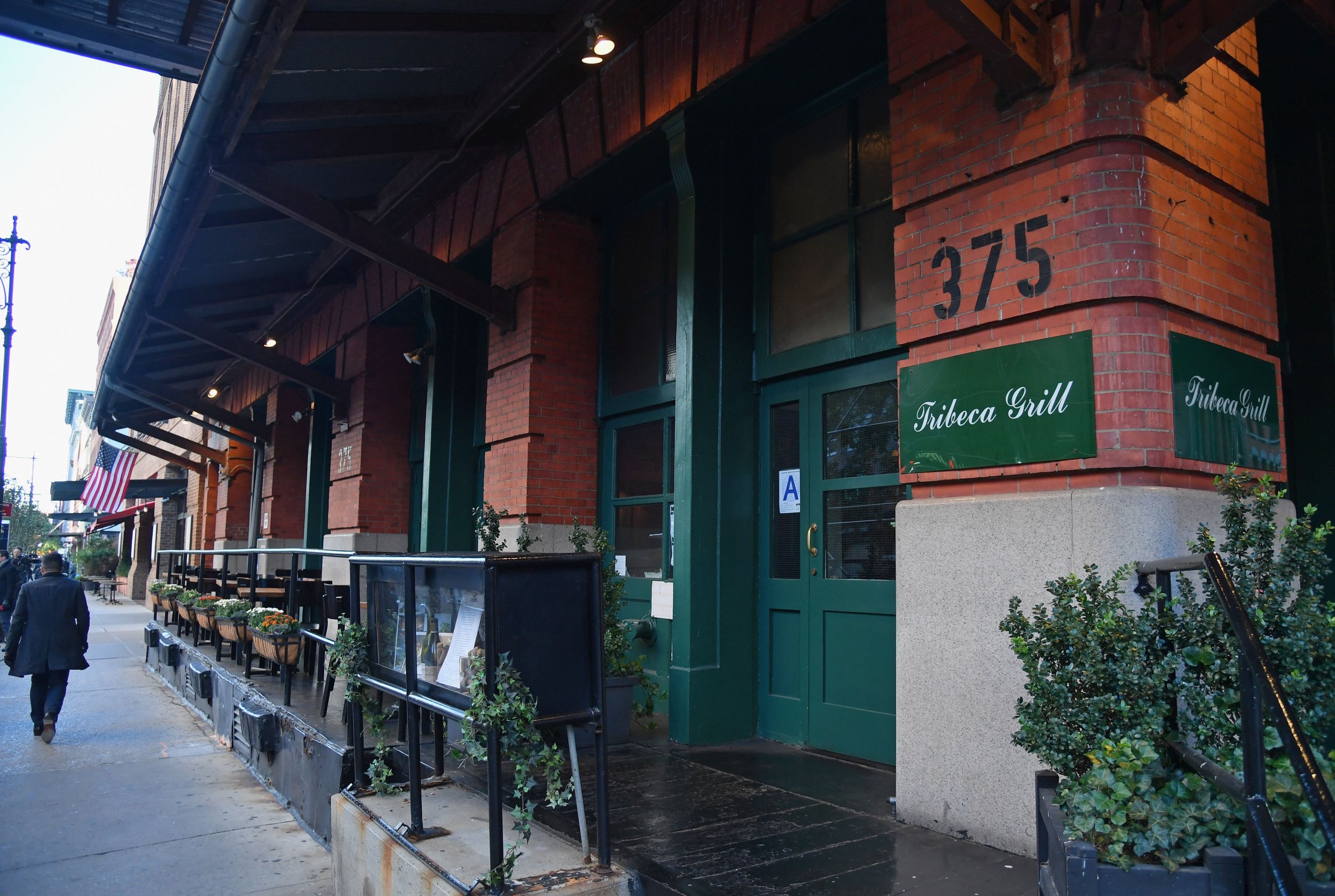 This incident has concluded, and this story is no longer being updated.
Update: 11:13 a.m. ET — The suspected explosive device sent to De Niro may have been in the mailroom of his building for a day or more before being discovered, the Associated Press reported, quoting law enforcement officials.
The officials linked with the Tribeca Film Center, where the package was addressed, contacted police after seeing news coverage of the other mail bombs and recalling a similar package in the mailroom.
Update: 9:32 a.m. ET — CBS News correspondent Mark Knoller has tweeted comments by Sarah Huckerbee Sanders, apparently dismissing the idea that Trump was to blame for the suspicous packages being sent.
The White House spokeswoman says that Trump is no more responsible for that than Senator Bernie Sanders "is responsible for a supporter shooting up that GOP baseball team last year," Knoller tweeted, referring to the gunman shooting and wounding House majority whip Representative Steve Scalise and four others in northern Virginia June 2017.
Update: 9 a.m. ET — Former CIA Director John Brennan, whose name was on the bomb sent to CNN's New York office, has responded to Trump's tweet.
Brennan, who is a frequent Trump critic, had his security clearance revoked by Trump this summer.
He tweeted: "Stop blaming others. Look in the mirror. Your inflammatory rhetoric, insults, lies, & encouragement of physical violence are disgraceful. Clean up your act....try to act Presidential."
Update: 8:50 a.m. ET — U.S. President Donald Trump has tweeted without making direct reference to the seized packages in Delaware and New York.
He said: "A very big part of the Anger we see today in our society is caused by the purposely false and inaccurate reporting of the Mainstream Media that I refer to as Fake News.
"It has gotten so bad and hateful that it is beyond description. Mainstream Media must clean up its act, FAST!
Update: 8:21 a.m. ET — An image of the package to Biden was tweeted by Fox 29 reporter Steve Keeley who wrote: "It appears to not have been delivered because of 'postage due' as at least one reason along with wrong address.
"Same return address label as others sent," he added, referring to Representative Debbie Wasserman Schultz, who was a former chair of the Democratic National Committee,. Her name was written on the other eight confiscated devices addressed to high-profile Democrats and others since Monday.
Earlier on Thursday morning, New York police were called to the premises owned by actor Robert De Niro, a prominent critic of President Trump.
Original story:
Federal authorities say a suspicious package has been sent to former U.S. Vice President Joe Biden.
It comes only hours after a similar parcel was sent to actor Robert De Niro at the Lower Manhattan address that houses the Tribeca Film Center, Tribeca Productions, the film and TV company he co-founded, and his Tribeca Grill restaurant.
The FBI and emergency services arrived at a post office in New Castle, Delaware, where a package addressed to Biden was sent, CBS News reported.
Biden is the latest high-profile Democratic figure to have been sent a suspicious package through the post, after similar packages addressed to former president Barack Obama, Hillary Clinton and CNN were intercepted.