Steve Scalise, Injured in Congressional Shooting, Says People Should Be 'Really Careful' After Maxine Waters Comments
Congressman Steve Scalise responded to California Representative Maxine Waters's encouragement of public harassment of President Donald Trump's administration officials with a call for political leaders to be careful with their rhetoric.
On Wednesday, Scalise told Fox News reporter Chad Pergram that everyone needs to be "really careful about how to discuss our differences."
As someone who "know[s] firsthand" the harm that can come from a strong disdain for the other side of the political aisle, the Republican Louisiana representative told Pergram, "No one should be inciting violence or harassment of any sort."
Just over a year ago, the congressman was shot during an early morning practice for the annual congressional baseball game by alleged shooter James Hodgkinson, who was a supporter of Independent Senator Bernie Sanders.
During an interview with Fox News's Sean Hannity, Scalise acknowledged that America was built on the "great idea" that you can disagree with people, but said Waters's statement "crossed a line."
Scalise previously tweeted an article by Town Hall about Waters' comments with the caption, "civility and respect always prevails over harassment and disrespect."
On Saturday, Waters encouraged rally attendees in California to continue confronting members of Trump's administration in public, which she echoed during an interview on MSNBC.
"The people are going to turn on them, they're going to protest, they're going to absolutely harass them until they decide that they're going to tell the president, 'No I can't hang with you, this is wrong, this is unconscionable, and we can't keep doing this to children,'" she said.
Scalise wasn't the only one to be critical of Waters's comments. Members of both political parties have spoken out, including both House Minority Leader Nancy Pelosi and Senate Minority Leader Chuck Schumer.
Schumer vocalized his disagreement on the Senate floor and encouraged people to vote those they disagree with out of office, according to CNN,
"But no one should call for the harassment of political opponents," he added. "That's not right. That's not American."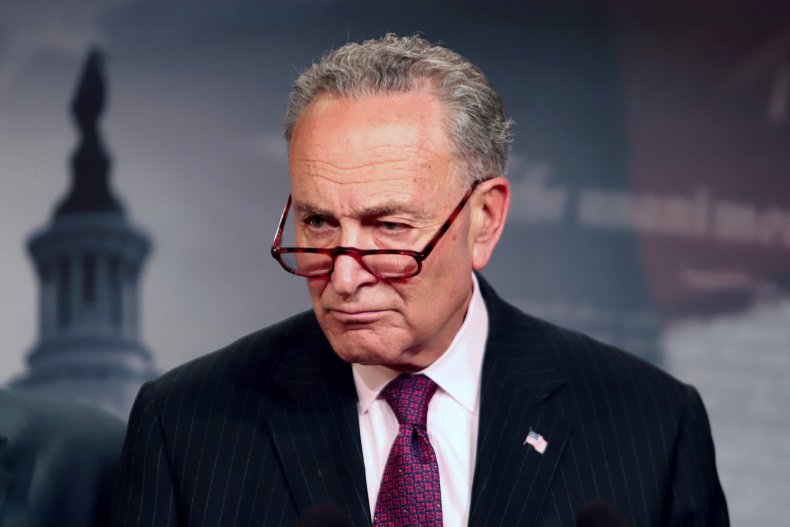 Aside from joining the bipartisan chorus rebuking Waters's remarks, Scalise has the unfortunate vantage point of being personally affected by political hatred.
Since the shooting, he has undergone multiple surgeries, the most recent of which occurred at the end of April, although he was able to participate in this year's baseball game. Newsweek reached out to the congressman's office but did not receive a response in time for publication.
Trump addressed the congresswoman's comments on Twitter and told her to be "careful what you wish for."
During an interview with MSNBC's Chris Hayes, Waters defended herself and said she didn't call for "harm for anybody," and added, "The president lied again."
"As a matter of fact, I believe in peaceful protest. I believe that protest is at the centerpiece of our democracy. I believe that the constitution guarantees us freedom of speech and I think that protest is civil protest," she clarified.
Newsweek reached out to Waters's office and was directed to her interview on MSNBC with host Chris Hayes
During the days leading up to Waters's statement, Press Secretary Sarah Sanders was asked to leave a restaurant and Department of Homeland Security Secretary Kirstjen Nielsen also left a restaurant after protesters began shouting at her. Florida Attorney General Pam Bondi was also the target of protesters as she was leaving a screening of the new Mr. Rogers documentary.
Read more from Newsweek:
Nancy Pelosi criticizes Maxine Waters' call to harass Trump officials
Donald Trump calls out his fan base as he goes after Maxine Waters