Trump Denies Fleeing to Bunker Amid White House Protests, Says He Went Briefly for an 'Inspection'
President Donald Trump on Wednesday denied reports that he was rushed by the Secret Service to the White House's underground bunker amid protests in Washington, D.C. on Friday, saying he simply went down briefly during the day for "an inspection."
"Well, it was a false report," Trump said during an interview on the radio show of Fox News presenter Brian Kilmeade. "I wasn't down. I went down during the day and I was there for a tiny, little, short period of time and it was much more for an inspection. There was no problem during the day."
But the president than said he's gone down to the bunker "two or three times," although he insisted these were "all for inspection."
"I went down. I looked at it. It was during the day. It was not a problem and I read about it like a big thing," he said. "It was never a problem."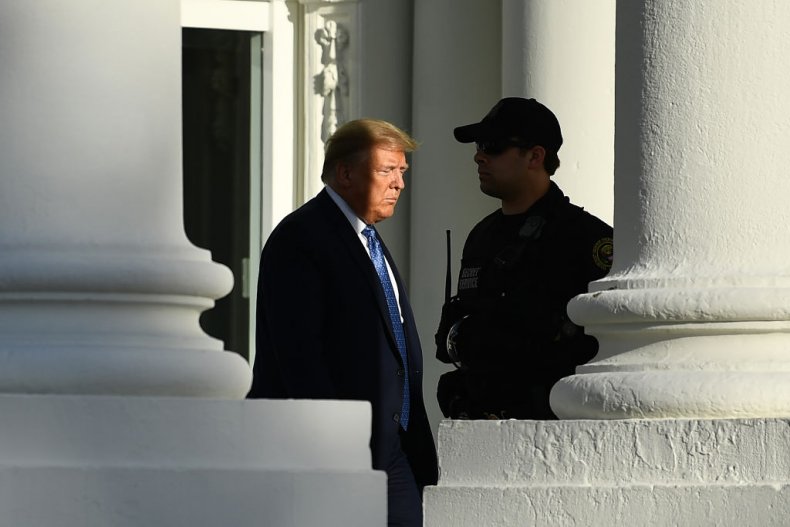 "The Secret Service, it does an unbelievable job of maintaining control of the White House," the president added. Trump also said that the Secret Service didn't tell him that he needed to go down to the bunker.
"I looked. I was down for a very, very short period of time, very, very short period of time ... as an inspecting factor ... and Brian, it was during the day. It wasn't the night. I think they reported during the night," he said.
When reached for comment, a spokesperson for the Secret Service told Newsweek: "For operational security reasons, the U.S. Secret Service does not discuss our protectees or our protective means and methods."
The New York Times first reported that the Secret Service rushed Trump to the underground bunker on Friday, as they were concerned for his safety as hundreds of demonstrators gathered outside the White House. The bunker is usually reserved for times of war or terrorist attacks on the country.
During the Wednesday morning interview, Trump also doubled-down on his calls for firm crackdowns on rioters and looters across the country. "We have to have a dominant force," the president said, while admitting that it doesn't sound good to say that.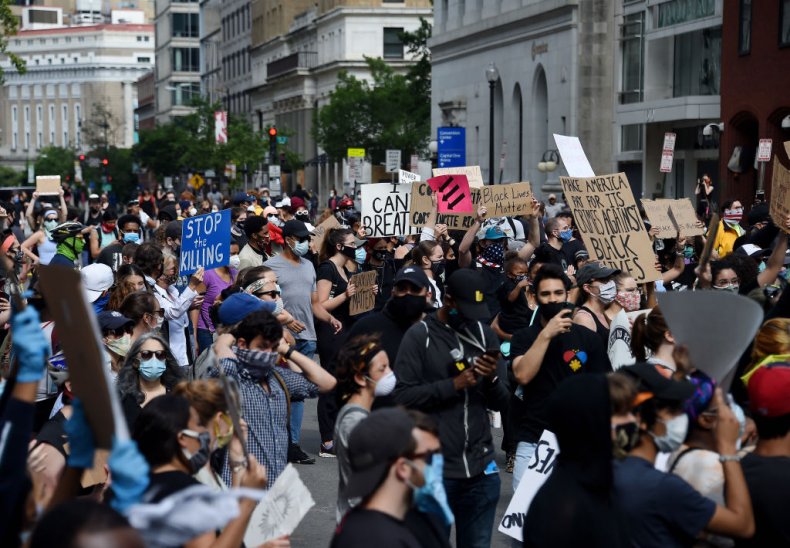 The protests outside the White House and across the country have stemmed from the death of George Floyd in police custody on May 25. Floyd, a black man, was detained by police in Minneapolis, Minnesota for allegedly trying to use a counterfeit $20 bill.
A video of the incident went viral online, showing white police officer Derek Chauvin kneeling on Floyd's neck for nearly nine minutes. Floyd repeatedly yelled: "I can't breathe" as onlookers raised concerns and urged the officer to stop. Despite their pleas, Floyd died as a result of the officer's actions, according to an independent autopsy.
Chauvin and three other officers involved with the incident have been fired, and Chauvin has been charged with manslaughter and murder. But largely peaceful protests have persisted across the country, as activists point to what many see as systemic racism in policing nationwide. Meanwhile, some individuals have turned to vandalism and looting, while some police have responded violently to demonstrators across the country.
This article has been updated with additional background information and a comment from the Secret Service.