Trump Didn't Take Phone Calls While Golfing Because He Wanted To Focus On Game, Golf Buddy Says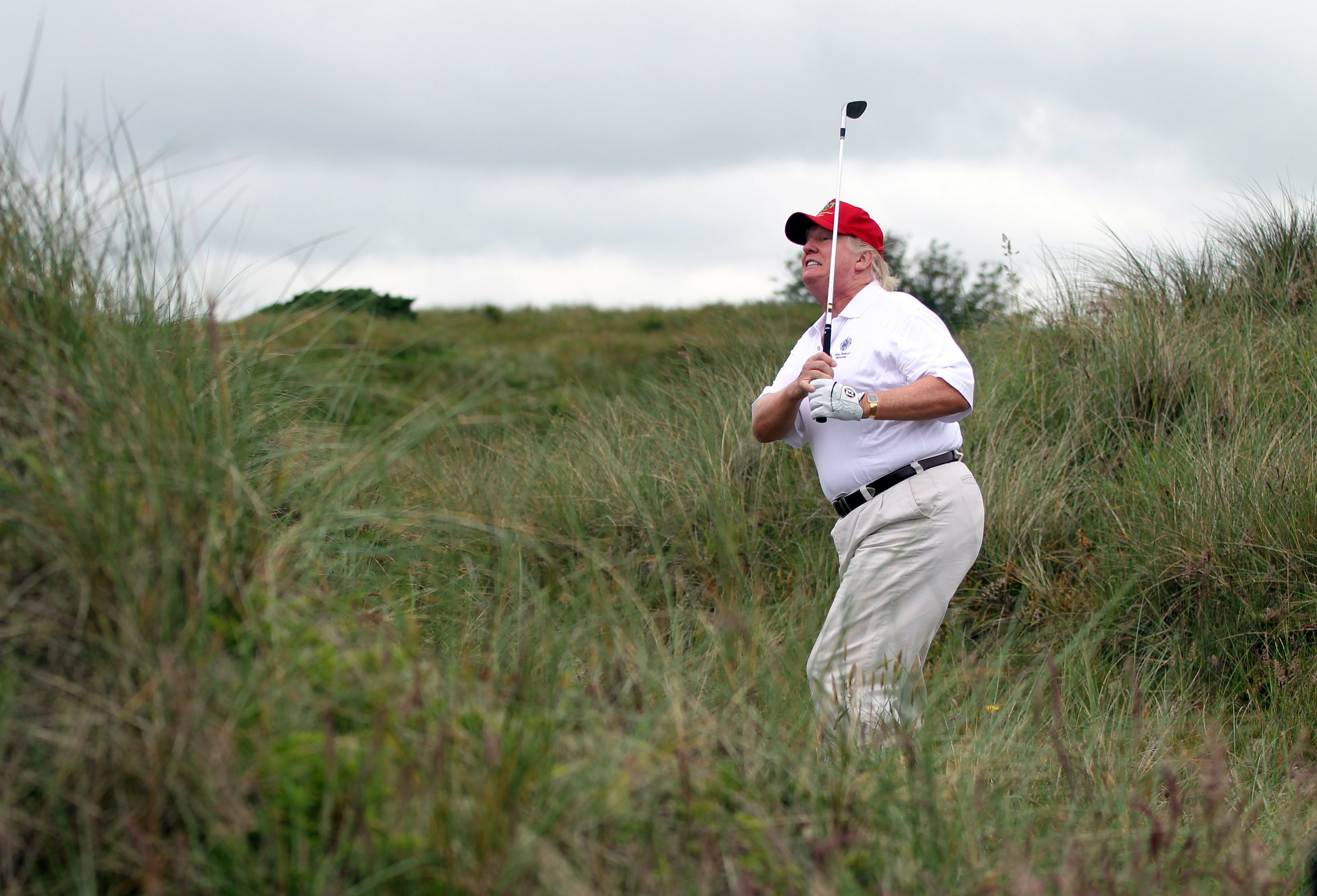 A golfing buddy of Donald Trump has said the president did not stop to take calls during their round of golf because he "wants to play a good game."
Taylor Funk, who recently golfed with POTUS, said the Republican's focus was on the game rather than on his telephone, noting that the president is 100 percent involved in whatever he is doing.
"No, it was all golf. He was fully in the moment and with us. We played with two other guys, and he was great with them too," Funk, a professional golfer, told CNN's New Day on Tuesday. He was responding to a question about whether the president received phone calls while they were on the fairway.
"I feel like whatever he's doing, he's going to be doing it 100 percent at that time, and he wanted to play good golf and we wanted to watch him play good golf. It was a lot of fun because he actually did play some good golf," Funk added.
The president is known for his love of the sport, with the Trump Organization boasting a total of 17 golf courses around the world—including Trump International Golf Club in West Palm Beach, close to his exclusive Mar-a-Lago resort in Florida, which has been dubbed the "Winter White House."
Before taking office, Trump hit out at Barack Obama about the amount of time he spent playing golf, tweeting in 2014, "Can you believe that, with all of the problems and difficulties facing the U.S., President Obama spent the day playing golf. Worse than Carter."
However, according to PolitiFact, as of November Trump had played golf 35 times, while Obama played 24 times by the same point in his presidency. Yet Trump pledged during his 2016 election campaign, "I'm going to be working for you. I'm not going to have time to play golf."