Trump Doesn't Like to Read and Skips Written Intelligence Report, Unlike Past Presidents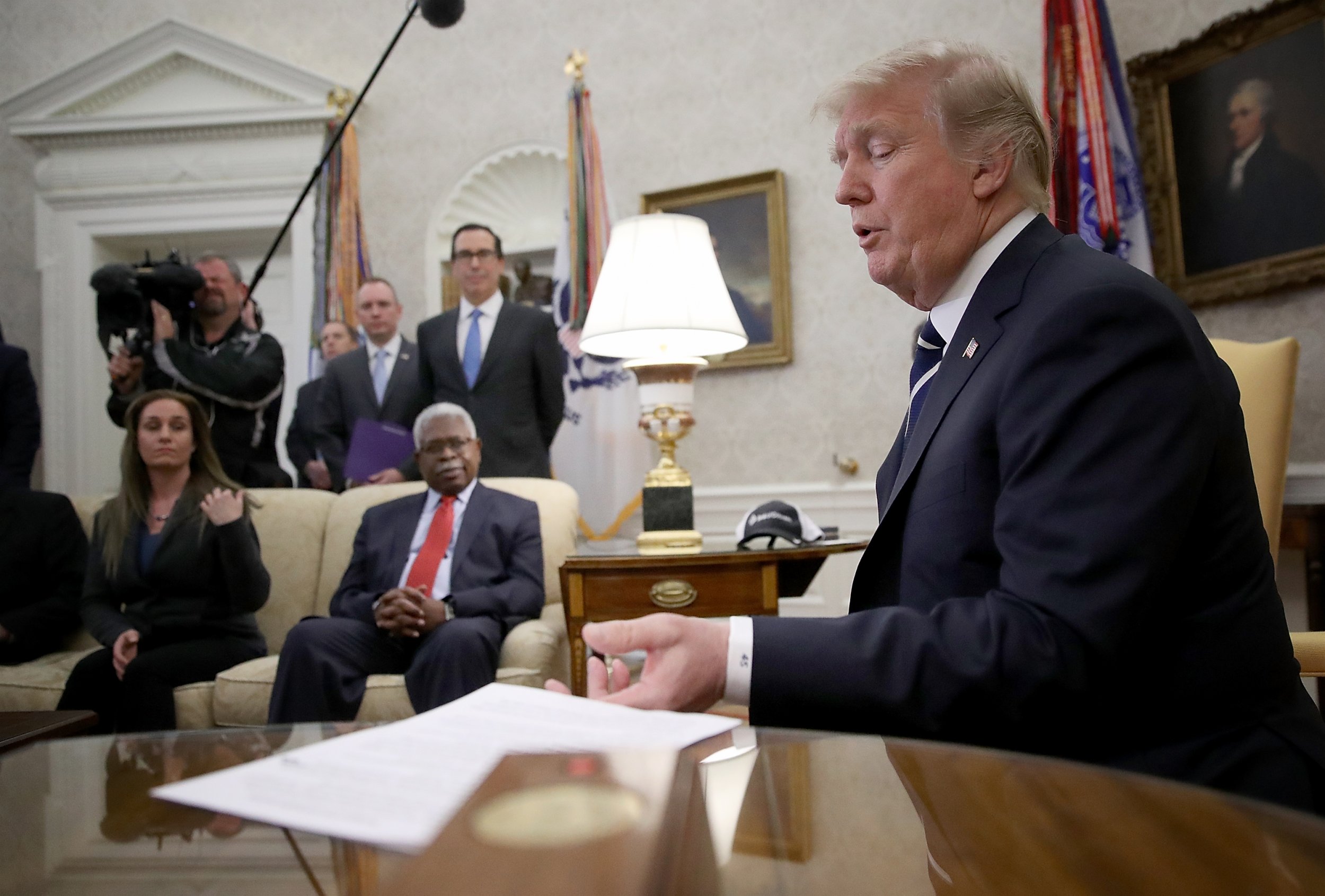 Reports that President Donald Trump doesn't like to read have expanded to include a daily document that details the most pressing information U.S. intelligence agencies collect from around the world.
Related: Trump is like the "Kardashians Come to Washington," Joe Scarborough says
Trump has declined to read the President's Daily Brief—a tradition that his past seven predecessors followed—for the better part of the last year, and relied on an oral update of select intelligence matters in the Oval Office instead, three people familiar with the routine told The Washington Post on Friday.
Reading the full written document is not Trump's favored "style of learning," a person familiar with the workings said.
It's possible that "something will be missed" if Trump is depending on the oral briefing, according to Leon Panetta, a former CIA director and defense secretary for President Barack Obama.
"If for some reason his instincts on what should be done are not backed up by the intelligence because he hasn't taken the time to read that intel, it increases the risk that he will make a mistake," Panetta told the Post.
But Director of National Intelligence Daniel Coats said in a statement, "Any notion that President Trump is not fully engaged in the PDB or does not read the briefing materials is pure fiction and is clearly not based on firsthand knowledge of the process."
The report on the daily brief adds to assertions that Trump is not a fan of reading.
In his book Fire and Fury: Inside the Trump White House published last month, Michael Wolff wrote, "Trump didn't read."
"He didn't really even skim," Wolff claimed. "If it was print, it might as well not exist. Some believed that for all practical purposes, he was no more than semiliterate. Others concluded that he didn't read because he didn't have to.... He was postliterate— total television."
In light of the book, MSNBC's Morning Joe co-host Joe Scarborough, in an op-ed for the Post, wrote that there was "awkward silence" when in 2015 he asked Trump, "Can you read?"