Trump Would End His Presidency by Firing Robert Mueller, Lindsey Graham Says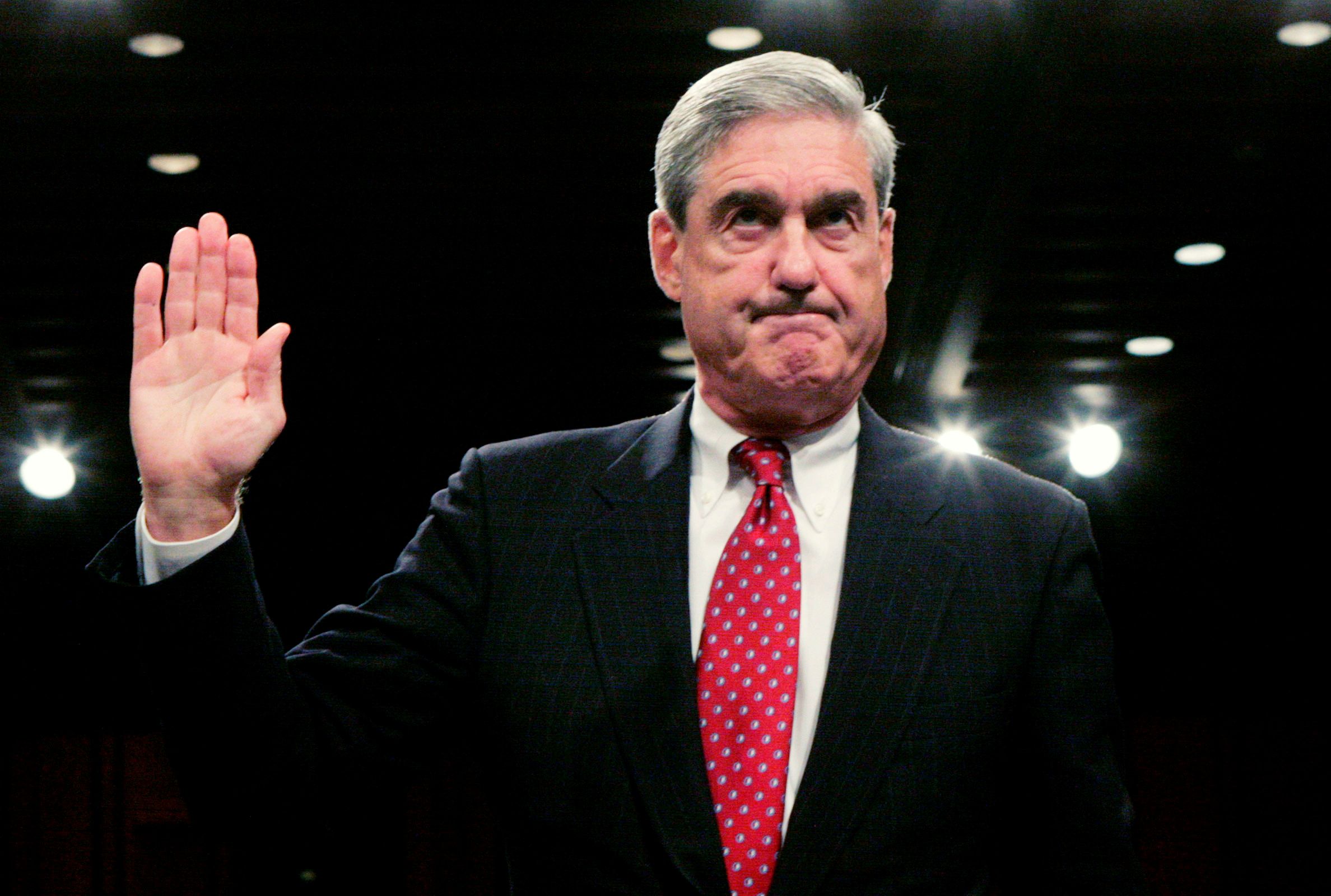 President Donald Trump would bring the downfall of his presidency if he fired Special Counsel Robert Mueller like he had planned to do last year, Senator Lindsey Graham said Sunday.
"It's pretty clear to me that everybody in the White House knows that it'd be the end of President Trump's presidency if he fired Mr. Mueller," Graham, a Republican from South Carolina, told ABC News' This Week.
Graham is the author of one of two bills that have been proposed to prevent a president from firing a special counsel. On Sunday, he was one of two prominent Republicans who broke from their party's leadership and said such a law might be necessary for their own president. Their comments came after a report last week that Trump had ordered in June 2017 for Mueller to be fired from the investigation into the Trump campaign's suspected Russia ties.
"It would be good to have legislation protecting all special counsels," Graham said, adding that he would be happy such a bill "tomorrow."
But Graham noted that he thinks Mueller is the "perfect guy" to lead the Trump investigation and he has seen "no evidence that President Trump wants to fire Mr. Mueller now."
Senator Susan Collins of Maine, a fellow Republican, told CNN's State of the Union that it "probably wouldn't hurt for us to pass one of those bills."
"There are some constitutional issues with those bills, but it certainly wouldn't hurt to put that extra safeguard in place given the latest stories," she said.
Even so, she defended Trump as "an angry and frustrated president" who got caught up in the "bad idea" of wanting to fire Mueller, and she pointed out that the axing never actually happened. She said Trump's tampering with the people overseeing the campaign investigation would be a "terrible mistake" akin to President Richard Nixon's "Saturday Night Massacre," in which the 37th president ordered the firing of the special prosecutor investigating him for the Watergate scandal. Nixon's episode, Collins noted, "didn't end very well."
Trump has consistently denied in the past year that he intends to fire Mueller, which has done nothing to quiet speculation that he still wants to cut the man proning his campaign. But the New York Times revealed last week that Trump had indeed talked about Mueller's ouster last June, and only backed off when White House counsel Don McGahn said he would rather resign than carry out the order. McGhan also reportedly warned Trump that it would be disastrous for him to fire Mueller.
Mueller was appointed in the first place last May over Trump's controversial firing of FBI Director James Comey, which has now become a part of Mueller's probe for potential obstruction of justice. The investigation fell into a special counsel's hands because U.S. Attorney General Jeff Sessions, who ordinarily would have taken over it, had to recuse himself due to his own undisclosed contacts with Russians.
GOP leadership, including Senate Majority Leader Mitch McConnell, have dismissed the need to pass any legislation protecting Mueller. House Majority Leader Kevin McCarthy told NBC News' Meet the Press on Sunday that he doesn't think there is a need for legislation, saying, "Right now, there's not an issue."