Donald Trump is continuing to make good on his promise to target members of Congress who voted to impeach him in January, issuing an endorsement Tuesday for Michigan Republican Steve Carra.
Carra, a state representative, is mounting a 2022 challenge to congressman Fred Upton.
Trump said in a statement it was his "great honor" to endorse Carra in his campaign against Upton—whom the former president described as a "Republican in name only," or RINO.
"Upton has not done the job that our Country needs, for years has talked about leaving office and not running again, and he voted for Impeachment of the President of the United States on rigged up charges," Trump said. "He doesn't deserve to keep his seat."
Carra reacted to the endorsement in a Twitter post, writing that it's "a monumental moment in our race to defeat Anti-Trumper Fred Upton who voted to impeach President Trump."
A spokesperson for Upton told Newsweek: "Michigan voters know Fred's record of delivering results for Southwest Michigan. He has a full plate working on rebuilding Michigan's woeful infrastructure, lowering taxes on hardworking families, securing our border, and evacuating Americans and our allies from Afghanistan."
Upton was one of 10 conservative members of the House of Representatives to vote yes on Trump's impeachment. The Michigan Republican said at the time that Trump's behavior sent "exactly the wrong signal to those of us who support the very core of our democratic principles and took a solemn oath to the Constitution."
He added, "It is time to say: Enough is enough."
Trump was charged with incitement of insurrection following the deadly assault on the U.S. Capitol on January 6. He was ultimately acquitted in the Senate, although seven Republicans joined all 50 Democrats in voting for impeachment.
Last week, the former president also handed out endorsements to the primary challengers of Representatives Jaime Herrera Beutler and Anthony Gonzalez—two other GOP members who voted yes on impeachment.
Earlier this year, Trump also threw his support behind the top primary challenger to Senator Lisa Murkowski of Alaska.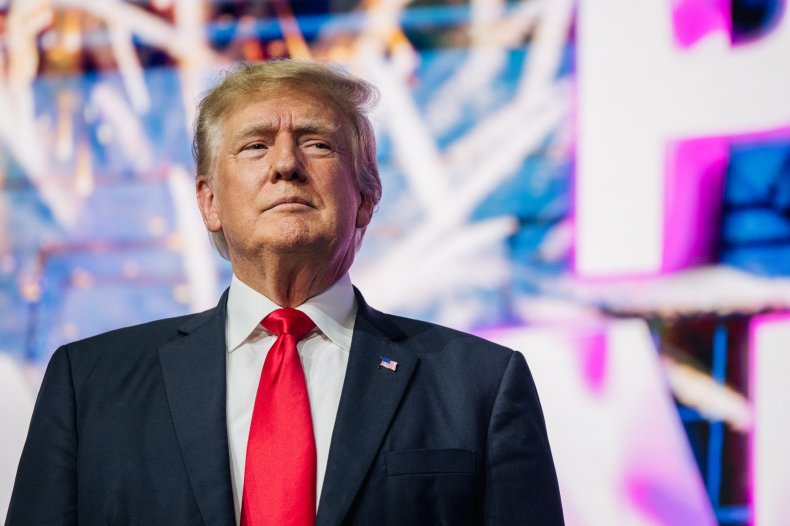 Trump's hold on the Republican Party has already been tested since he left office. Candidates he's endorsed have lost zero primaries and one special election.
Julia Letlow, who took over a seat vacated by her husband after he died of COVID-19, was one of Trump's successful candidates. After receiving his endorsement, Letlow won the election outright in March.
Trump has maintained high support among Republican voters since leaving the White House. Amid rumors that he may run for president again in 2024, a recent hypothetical poll found him narrowly defeating President Joe Biden.
The Emerson College survey found that if the two were to be their party's nominees, Trump would be slightly favored, with 47 percent against Biden's 46 percent. When other potential Republican nominees were matched up against Biden, such as Florida Governor Ron DeSantis, Biden was the winner.
Updated 09/08/2021, 2:17 p.m. ET: This story has been updated with a statement from a spokesperson for Representative Fred Upton.