Trump Endorses Kansas AG Derek Schmidt, Who Sued to Overturn 2020 Election, for Governor
Former President Donald Trump has endorsed Kansas Attorney General Derek Schmidt for the state's gubernatorial race. Schmidt, who is expected to become the Republican nominee for governor, led Kansas into a failed lawsuit last year challenging the results of the 2020 presidential election.
The spokesperson for the former president's Save America political action committee tweeted the endorsement announcement Monday.
"Derek is strong on Crime, the Borders and our always under siege Second Amendment. He loves our Military and our Vets. Derek Schmidt has my Complete and Total Endorsement!" the announcement said.
As a three-term attorney general for Kansas, Schmidt is not contending with any major competition in August's primary election. Trump said in the announcement that he has done "an absolutely outstanding job" in the role and will be a "popular and very wise choice" for governor.
Schmidt thanked Trump for his endorsement in a tweet Monday.
"Kansas was better off with your America First leadership in the White House, and I'm genuinely grateful for your support as we work hard to bring pro-America, pro-freedom, pro-family, and pro-jobs policies to the Kansas governor's office next year," he wrote in the tweet.
Richard Duncan, Kent McElroy and Chase LaPorte, a businessman and U.S. Army veteran, are also listed as Republican candidates for the 2022 gubernatorial race, according to Ballotpedia. If Schmidt secures the Republican nomination, he would likely face the current Democratic governor, Laura Kelly, in the final vote.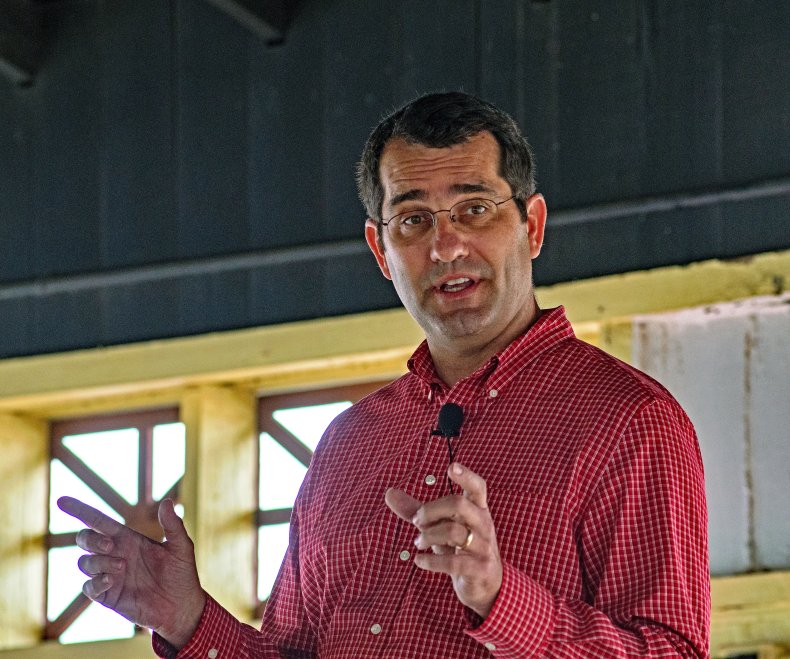 In December 2020, Schmidt had Kansas join more than a dozen other states in asking the U.S. Supreme Court to hear a case, filed by GOP Texas Attorney General Ken Paxton, that called into question the election procedures in Georgia, Michigan, Pennsylvania and Wisconsin. All four were battleground states in the 2020 vote, and all four were won by current President Joe Biden.
Schmidt said in a statement at the time that the lawsuit brought up "important and potentially recurring constitutional questions," but some said that it was part of an effort to have the election results overturned. Trump repeatedly alleged that there was election fraud in the battleground states, but the accusations have remained disproven and unsupported more than a year later.
Schmidt, along with other Republican state attorneys general, has fought some of Biden's policies, including COVID-19 vaccine requirements, in federal courts.
Trump also announced his endorsement of controversial Hungarian Prime Minister Viktor Orban on Monday. Trump once described Orban, whom critics have accused of corruption and taking down democratic institutions, as being "probably like me…a bit controversial, but that's OK."
The Associated Press contributed to this report.