Donald Trump Sold Son Eric Two Condos at Half-Price, Avoided Major Taxes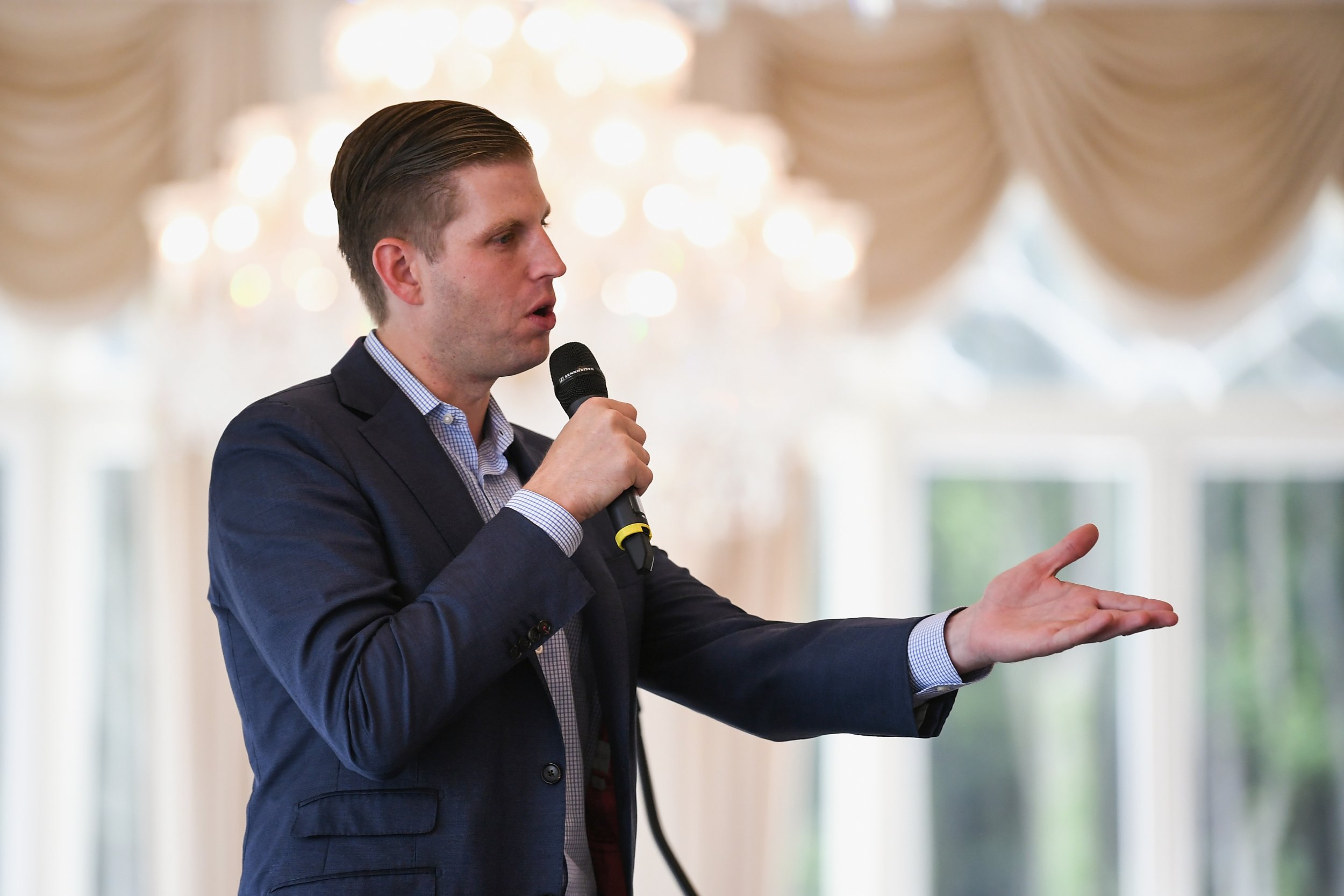 Updated | Months before Donald Trump won the presidential election, he reportedly sold two high-priced condos to one of his sons at a major discount, thereby avoiding significant taxes for the prime real estate near New York City's Central Park, ProPublica reported Wednesday.
Eric Trump, who now heads the family's global organization with his brother Donald Jr., purchased the two condos in April 2016 for $350,000 apiece, less than half the price each was originally listed for, according to Trump Organization filings obtained by ProPublica.
The apartments are on the two top floors of the Trump Parc East building at 100 Central Park South, just across the street from the city's world-famous park and roughly a block away from the Plaza Hotel, which Trump once owned. Two months before the sale, one apartment was priced at $790,000 and the other at $800,000.
Normally, such a huge drop-off in price in a transaction involving family members would result in heavy gift taxes, but Trump avoided a large portion because he is a real estate developer. In this case, the gift tax applied only to the difference between the condos' true market value and the sale prices, with anything over $14,000 facing a federal tax rate of 40 percent, according to the report.
It's unclear if Trump paid the gift tax at all, and records show the two sons did not report their familial link on sale forms. In this case, the sales were conducted between two limited liability corporations (LLCs), and each was found to be managed by Eric Trump, based on the president's financial disclosure report released last month.
The disclosure report also listed the president's significant liabilities around the world, totaling roughly $315 million, with $130 million under Deutsche Bank Trust Co., the U.S. affiliate of Germany-based Deutsche Bank AG. The bank agreed in January to pay $630 million in fines for conducting a "mirror trading" scheme that involved funneling some $10 billion out of Russia.
The president and Eric, his second-oldest son, have had their business dealings and even their charity work come under scrutiny recently. Forbes reported last month that the Eric Trump Foundation charity golf tournament, held to raise funds for the St. Jude Children's Research Hospital in Memphis, Tennessee, was essentially taken over by Donald Trump and his associates over the years, even as costs increased for running the event at one of the family's golf courses.
A Forbes follow-up published June 29 discovered that while $1.8 million had been raised during the 2014 golf tournament, only $1.2 million went to St. Jude. Some of the remaining funds went to other organizations and charities that have ties to the Trump family.
"Relevant donors whose money was given to causes other than St. Jude were made aware the funds would be donated elsewhere," a spokesperson for Eric Trump's foundation told Forbes. "All donations made via the website were given to St. Jude."
This article has been updated to reflect that Trump has roughly $315 million in liabilities, according to his disclosure report, not $315 billion, as was reported in an earlier version.