Trump, and an Increasingly Chaotic and Angry Administration, Face 'Subpoena Blizzard': Report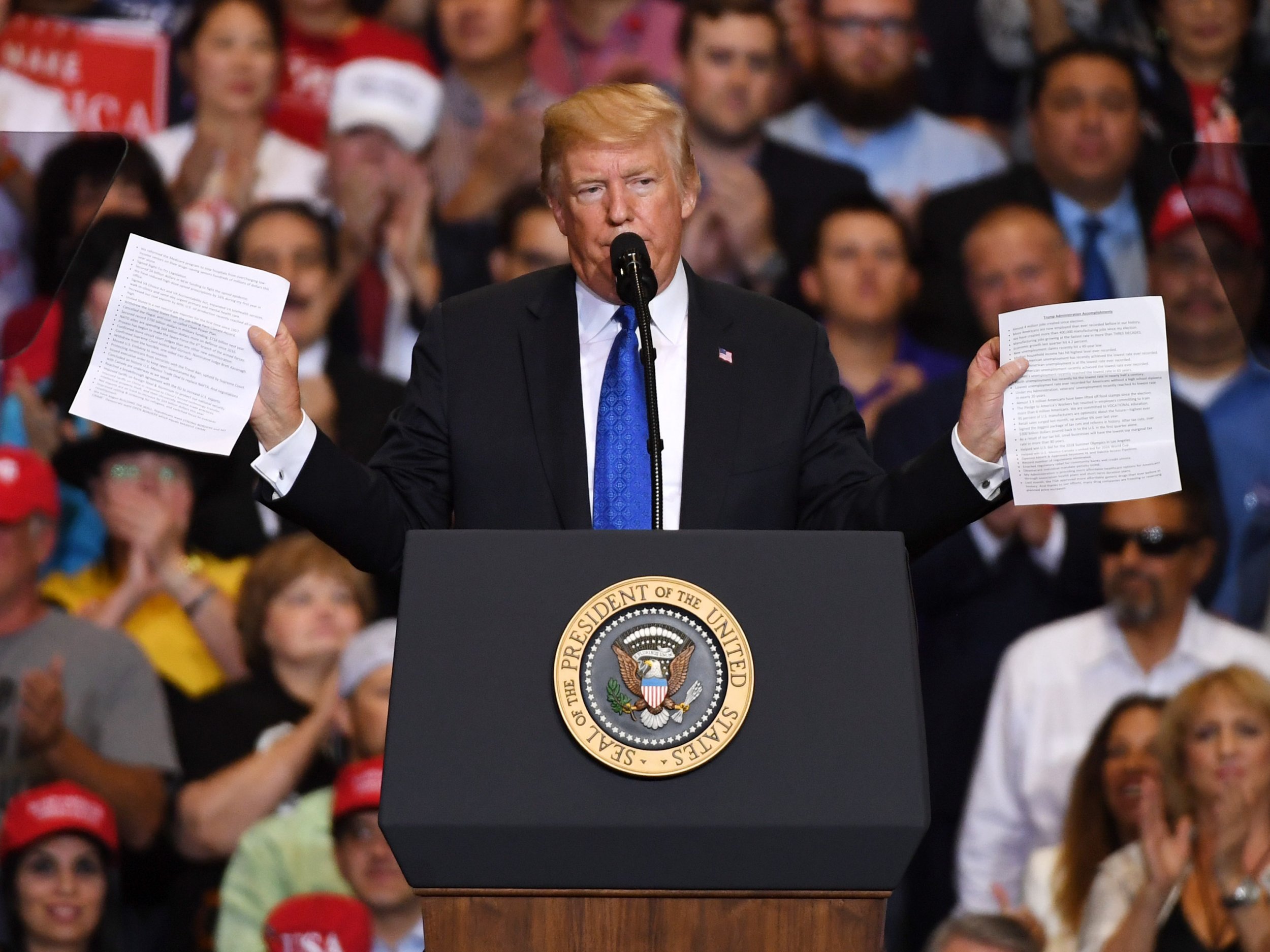 Former Trump advisers and several White House chiefs of staff from past administrations say the president's State of the Union address Tuesday comes at a crossroads for his administration.
One Trump ally said administration officials are preparing for a "subpoena blizzard" as House Democrats launch their long-promised oversight investigations into everything from the president's taxes to corruption allegations, according to a Washington Post report published Sunday.
Washington political spectators from both sides of the aisle are unsure if Trump will take on a concilliatory message of "unification" as he recently claimed, or whether he'll stay the course and continue to launch partisan pushes to demonize non-white immigrants that have solidified his base but pushed moderate Republicans away in recent polls. But either way, political insiders say the Tuesday speech comes at a "watershed moment" for Trump's presidency.
And fears of a House Democrat-led "subpoena blizzard" and their newly recaptured Democratic majority don't necessarily mean Trump will strike a more compromising tone Tuesday.
Former chief White House speechwriter, Michael Waldman, who wrote two State of the Union addresses for President Bill Clinton, told the Post, "He may mouth bromides of national unity, but if he points to people in the gallery and says, in effect, immigrants of color are coming to kill you, that would undermine whatever pretense."
Waldman continued, noting Trump's traditional disposition is to keep picking fights. "At other points, presidents facing dropping poll numbers have chosen to be very conciliatory or very optimistic. That would surprise everyone here. I don't know that it's in Trump's repertoire. When he does it, it feels like he's reading under duress from the teleprompter. And everybody knows when he gets back to the White House, he'll start tweeting again."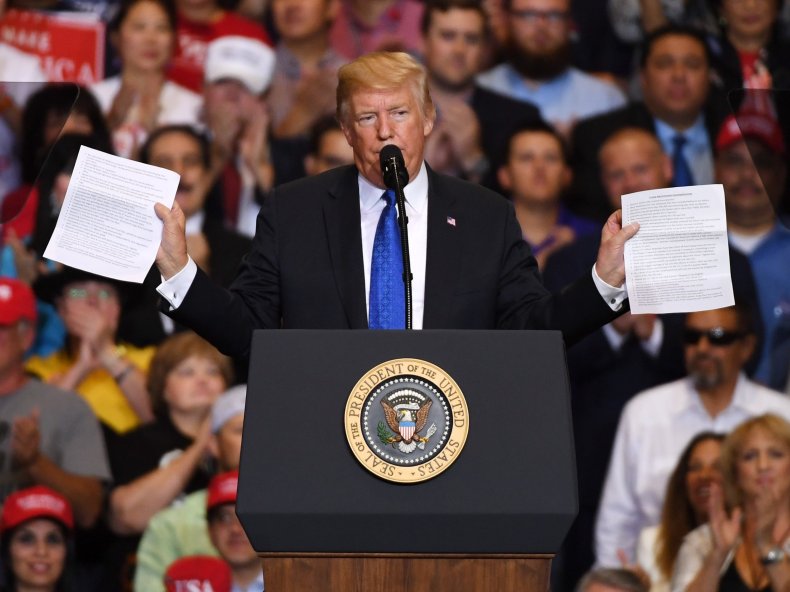 A former member of Trump's White House, Omarosa Manigault Newman, echoed to the Post a common complaint from the president's allies -- his family members are basically running the show.
"I don't think he's even trying to mask the fact that he is operating as the head of a family-owned business instead of the head of one of the most powerful countries in the world," Newman, told the Post Sunday.
While Trump may denote a bit of his SOTU speech to illegal immigration or increased border security, many believe he will focus on potential prescription drug-pricing, Venezuelan conflict plans and perhaps some swipes at Democratic Virginia Governor Ralph Northam, who sparked controversy over comments about late-term abortions and who later was accused of appearing in racist medical school yearbook pictures. Trump already mocked Northam on Twitter, calling his alleged appearance in the photos, "unforgivable."
"For Trump, right now, this is 'go time,'" Republican pollster Frank Luntz told the Post. "This speech, on this night, is not what you are against. It is what you are for. Tell the American people what you want to do and why."
But even as Trump faces falling poll numbers in the wake of his first 35-day government shutdown, his acting chief of staff, Mick Mulvaney, said the president is absolutely considering shutting the government down a second time should Congress not come up with a plan to fund his border wall.
"I'm not trying to stop him from doing things," Mulvaney told attendees at a recent dinner about his posturing toward Trump, The New York Times first reported. "We've set the stage for what's going to happen," Trump told reporters last week about his intention to build the wall with or without congressional funding.
Mulvaney and White House attorneys have been meeting with the heads of government agencies to prepare for an expected litany of legal issues soon to arise from House Democrat investigations. Some Washington insiders said they are baffled by Trump leaving several "acting" heads of agencies in place, instead of hiring on more permanent picks, despite a potential slew of subpoenas coming at his administration in the coming months.
"Regardless of storm clouds, you have to have a team fully deployed in the field, not just inside the White House, but inside the departments and agencies,'' a George H.W. Bush White House personnel director, Chase Untermeyer, told the Washington Post Sunday.