Trump Family Travel Costs Secret Service $300K in Aspen Hotel and Ski Gear Rentals: Report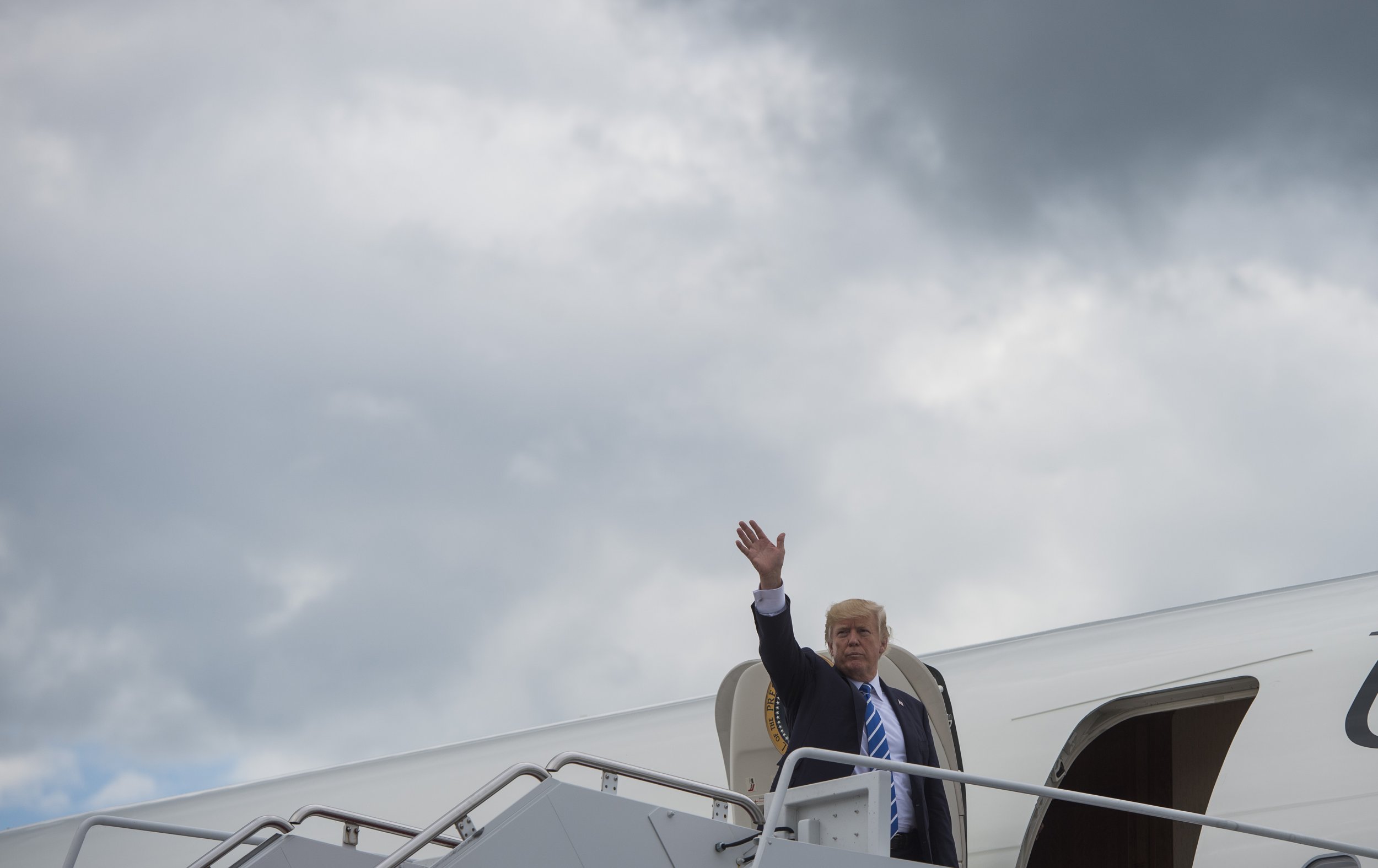 Donald Trump, who once said he wouldn't be "a president that takes time off," has a family that loves to take time off. And it gets expensive.
CBS News reported Friday that a ski trip taken by Ivanka Trump, Eric Trump, their spouses, their kids and their dogs took this past March cost the government a minimum of $330,000. The Secret Service had to spend nearly $50,000 alone on renting cars, ski gear and even lift tickets while its agents monitored members of the first family in Aspen, Colorado.
The ski trip is an annual tradition for the Trump family, but now that their patriarch is president it's become more of an ordeal. Ahead of the vacation, members of the Secret Service sat down with the local police department and said they'd be bringing about 100 agents, according to the Aspen Times.
The agency itself has previously declined to comment on the specifics of protecting the Trumps, citing security reasons. But CNN cobbled together details of the trip by looking at social media posts. For example, Donald Trump Jr.'s Instagram shows the family took the president's private plane--Trump Force One--to Colorado (Donald Trump Jr. and company soon had to leave because one of his young sons broke his leg).
The Aspen vacation wasn't the first time the costs of protecting the large Trump brood has made headlines. When Eric Trump went to Uruguay in January, Secret Service agents racked up a nearly $100,000 bill in hotel costs. First daughter Tiffany Trump's June stay in Germany forced the agency to set up a temporary office--to the tune of $22,000.
"The Secret Service does not have an option as to when it is, where it is, nor as to how much it costs, and whether it's domestic or international," former director W. Ralph Basham told the Washington Post. "Think about the consequences of something happening to one of the children. The security of it outweighs the expenses of it."
However, the constant guard recently became too much for Donald Trump Jr. The first son gave up his Secret Service protection earlier this month in a bid for more privacy. He then promptly went on a moose hunting trip in Canada.
The Obama family was also criticized for racking up trip expenses. According to watchdog group Judicial Watch, protecting them on jaunts to places like Hawaii and Florida cost the Secret Service about $10 million over eight years.