Farage: 'Trump Makes Even Me Wince A Bit'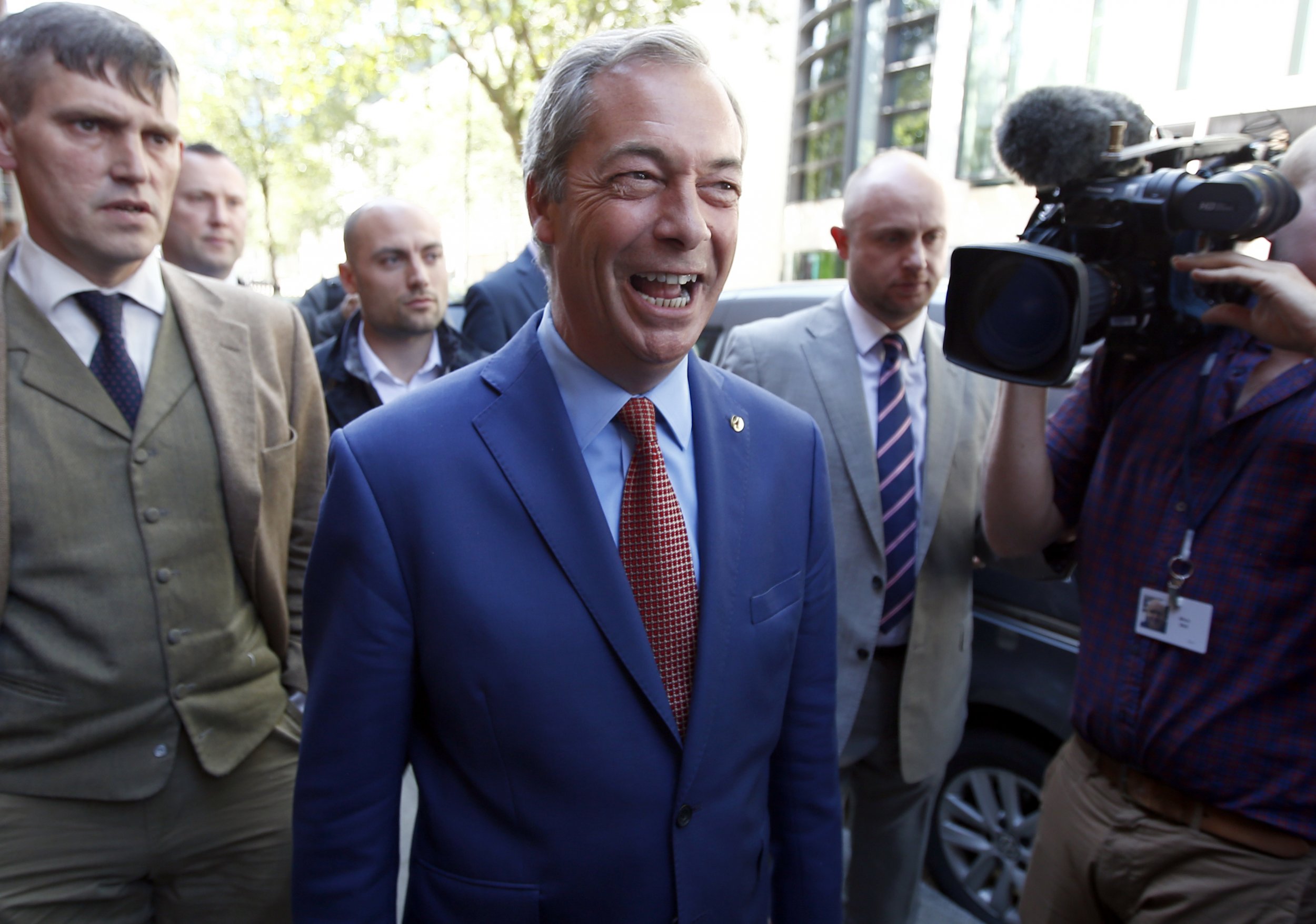 The former UKIP leader Nigel Farage, no stranger to political controversy, has said that some of Donald Trump's rhetoric makes even him "wince."
But speaking on a visit to the Republican National Convention in Cleveland, Farage said he could see the electoral reasoning behind Trump's proposed temporary ban on Muslims entering the U.S.
"To say that you would ban all Muslims coming into America . . . I can see what he's trying to do . . . He's trying to reach voters who feel frustrated and perhaps a little bit scared," Farage said at a breakfast event reported by The Times. He added: "Occasionally, the style of it, it makes even me wince a little bit."
Farage, who resigned the leadership of Britain's most Euroskeptic party after the Leave side won the EU referendum in June, also said he would tour Europe to try and stir up an appetite for EU membership referendums in other countries.
"I'm going to go to Athens in September and we're going to have a big symposium about alternatives to membership of the euro and what it'd be like to get out of the euro. Oddly, perhaps, I'm the most pro-European politician of the lot," he said, according to the Financial Times.
And, while he praised new Prime Minister Theresa May for recognising that "Brexit means Brexit," he said she had to make sure to enact her promises on leaving the EU before 2020, when the next general election is likely to be.
"If by the 2020 general election, we haven't got back our territorial fishing waters [and] immigration hasn't fallen, then if you think you've seen fundamental change in British politics over the past month, then you ain't seen nothing yet," he said.