Trump Calling Farmers 'Patriots' for Suffering in China Trade War 'Doesn't Pay the Bills,' GOP Senator Says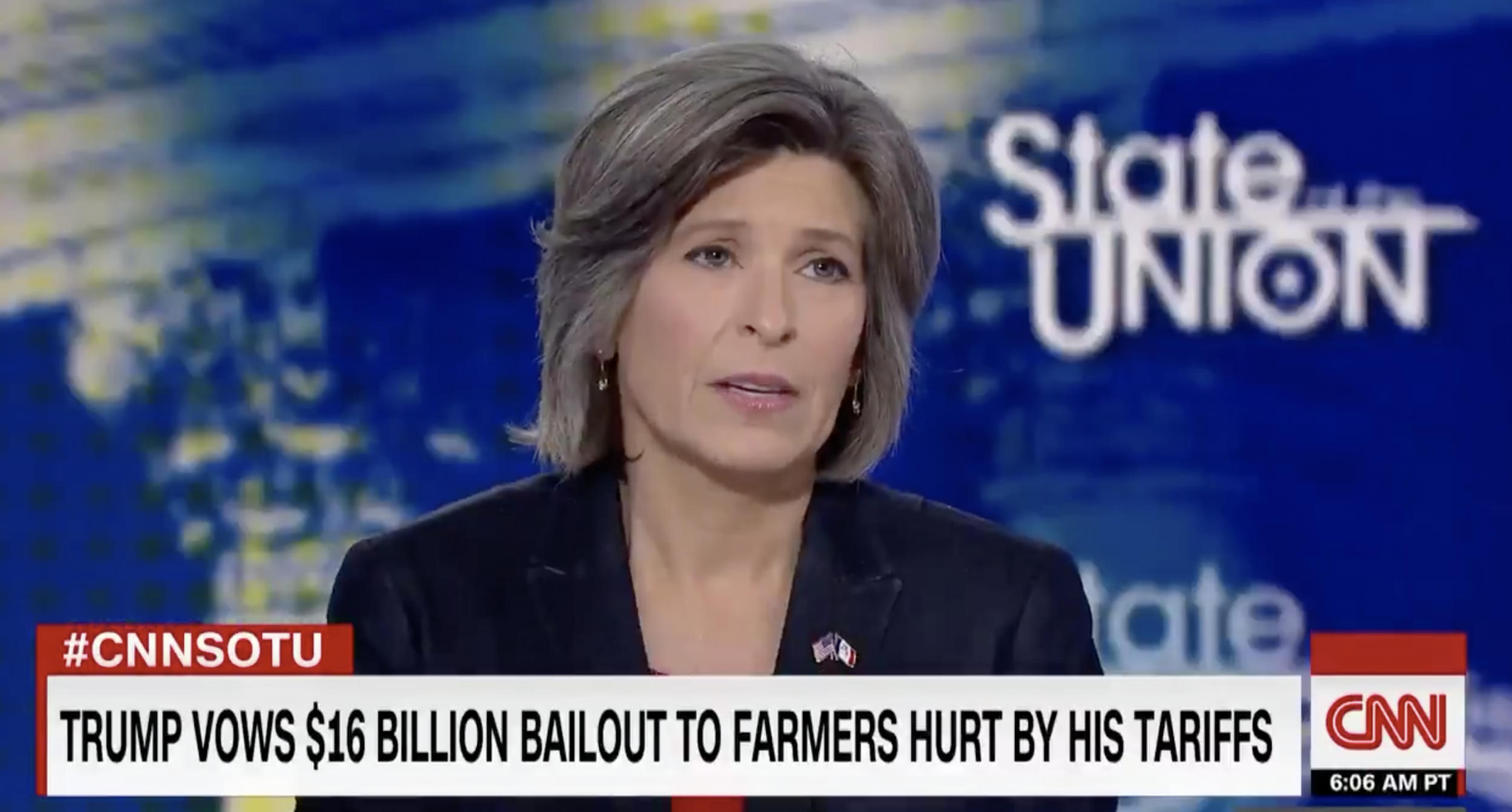 Republican Senator Joni Ernst pointed out on Sunday that President Donald Trump referring to American farmers as "patriots" doesn't address the economic pain that the escalating trade war with China has caused to the agricultural sector.
"This is a really difficult situation that the farmers are in," Ernst, who represents Iowa, said during an interview on CNN's State of the Union. "One in five jobs in Iowa is tied directly to trade," she pointed out. "Most of that is around the farming sector, our agricultural sector. So it is very tense times."
Although Ernst argued that it was necessary to confront China over the trade imbalance and that farmers in her state also believed that trade issues with the Chinese needed to be addressed, she pointed out that the economic suffering was not easy for the agricultural community.
"The tariffs are hurtful right now," she said.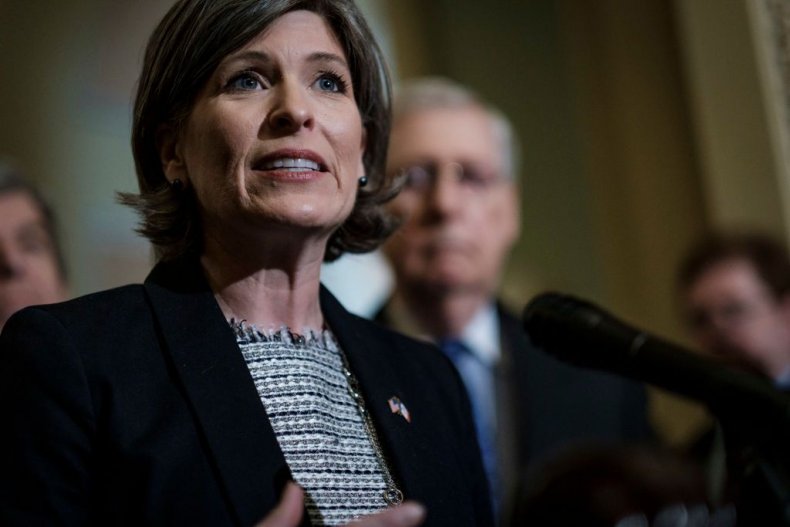 "The president has called our farmers 'patriots,'" Ernst said later in the segment, "it doesn't pay the bills, it doesn't pay the bills," she asserted. "But we will see in the upcoming months how long we can sustain."
On Thursday, Trump unveiled a $16 billion bailout plan for farmers struggling to stay above water as a result of the trade tensions between Washington and Beijing.
"The $16 billion in funds will help keep our cherished farms thriving and make clear that no country has veto on America's economic and national security, can't let that happen ever," the president said.
"You could say with our farmers, they're patriots, they stood up. We will ensure that our farmers get the relief that they need, and very, very quickly," the president added with the plans announcement.
Trade tensions between the U.S. and China have been high since last summer, when Trump added tariffs to hundreds of billions of Chinese imports. Beijing responded in kind, and American farmers have been especially hard hit as a result. Last year, the Trump administration rolled out a $12 billion bailout package to subsidize losses incurred by the agriculture sector.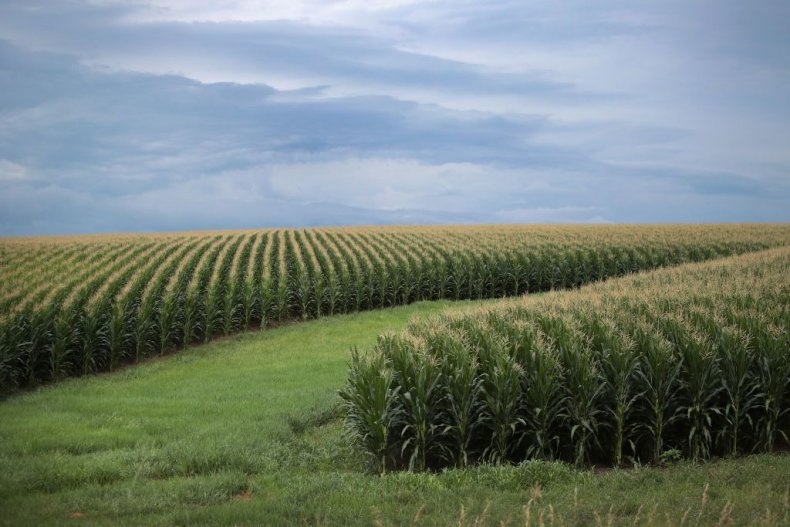 Although Washington and Beijing looked near to signing a new trade agreement last month, negotiations faltered at the beginning of May. Trump chose to raise tariffs further and has announced plans to eventually target virtually all Chinese imports with the additional levies.
While it's unclear how many farmers impacted by the trade dispute continue to support Trump, several have publicly said they no longer back the president despite previously voting for him.
"Where I'm going from now, I've got to protect my business," Ohio farmer Christopher Gibbs told CNN earlier this month. "A minute ago, the president – you played a clip that said we were patriots. I'll tell you what, to me, that's just a design to make me continue to be quiet. And I'm not going to be quiet."
Larry Angler, a farmer in Iowa, told CNN in another report earlier this month that he his family could lose up to $150,000 due to Trump's trade war. When asked if he had voted for Trump, he quickly responded:
"I did! I'll never vote for him again!"